Your best friend is getting married, and you want to be sure her bridal shower is one she'll never forget. Unfortunately, shopping for bridal shower gifts can be difficult—especially when you're looking for an exceptional bridal shower gift that speaks to the bride's unique style to commemorate the special day.
Traditional bridal shower gifts have their place, but for the bride who likes to stand out from the crowd, you'll need to think outside the box.
If you're shopping for wedding gifts for a bride who is unique and unforgettable, why not get her something that reflects her fantastic personality? Whether she's a DIY-er or loves to entertain, there's no one-size-fits-all solution for unique bridal shower gifts. Every bride is exceptional, and finding a thoughtful, personalized gift for her should be no different.
From personalized bridal shower gift ideas to practical presents, with careful consideration and some creativity, you can find a unique bridal shower gift that is sure to make her feel extra special.
Shopping for the perfect bridal shower gift can be overwhelming, especially when finding something truly special for the bride-to-be. That's why we've put together this list of the best bridal shower gifts, sure to make your favorite bride feel extra special on her big day.
Finding a unique bridal shower gift isn't always easy, but it doesn't have to be complicated, either! Whether you are looking for cheap bridal shower gifts or wedding shower gifts that are luxurious and unique, there's something for every bride-to-be on this list. So keep reading, and you may find just the thing for that special bride in your life.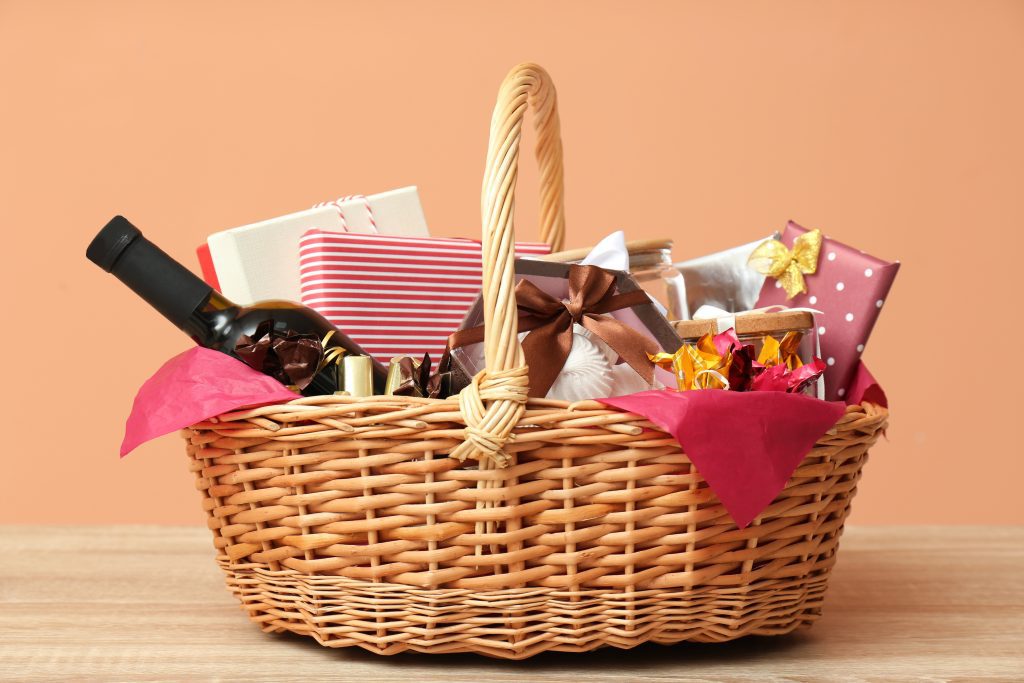 Customized Gift Boxes
A curated box containing your bride's favorite things will make her feel extra special on her bridal shower day! You can customize the package according to any theme you choose, such as beauty products, sweet treats, luxurious spa items, or just a mix of all of the favorites of the bride-to-be. This is the perfect wedding gift for any bride who loves to pamper herself and feel special.
Personalized Accessories 
Unique personalized bridal shower gifts can make any bride feel extra special on her wedding day. Whether it's a custom bracelet or necklace with her initials or a set of monogrammed champagne glasses to show off at the dinner party, these pieces will be cherished by the bride and groom-to-be long after their wedding day has passed.
If you want to take it one step further, consider getting her matching earrings and a ring set. These timeless pieces will serve as mementos of her special day and add an extra touch of elegance to any outfit she wears.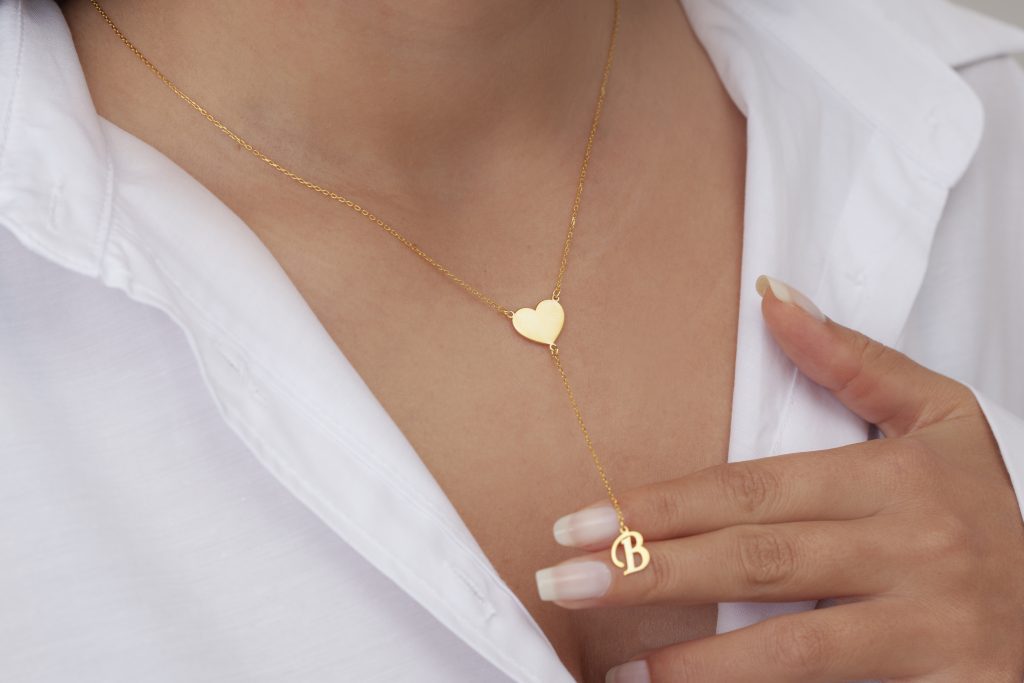 Personalized Jewelry 
Jewelry is always a classic choice in bridal shower gift ideas. Personalized bridal shower gifts and wedding gifts will always make a statement. From necklaces and earrings with her initials or birthstone to monogrammed rings and bracelets, you can engrave jewelry with meaningful words, dates, or charms that match the bride's interests or hobbies.
There are plenty of jewelry stores online where you can find unique pieces that will capture the attention of any bride-to-be! For something extra special, consider finding an item of jewelry with a meaningful message or quote engraved into it that she can look to on the wedding morning for inspiration. 
Personalized Artwork 
For the creative and stylish bride, a personalized work of art for a bridal shower gift will make her smile. You can find all kinds of art online, from paintings and drawings to sculptures and photographs.
Many stores offer custom pieces to personalize your gift even more by adding photos of the couple, the couple's initials, or meaningful quotes.
Custom Artwork 
It's also possible to commission an artist directly to create a custom piece just for your friend's wedding gift! For example, you can commission an artist to create a painting or sketch of the bride-to-be in her wedding dress, with her fiance, or even a piece inspired by their love story.
Custom artwork is sure to be cherished and makes an incredibly meaningful gift that won't soon be forgotten. This bridal shower gift option can be added to a wedding keepsake library and enjoyed forever! 
Subscription Boxes 
Planning a wedding can be an incredibly stressful time, and brides often have so much to manage that it's easy to forget about self-pampering. Bridal shower gifts in subscription boxes are a great way to add a sense of surprise, excitement, and luxury into the mix.
A beauty box can provide everything from lipsticks and mascara to tools like eyebrow kits or skin care products that help the bride-to-be look her best on her special day. Food boxes containing specialty snacks, smoothies, and other treats ensure that brides still get a treat even with all the hustle and bustle of the planning. The options for subscription box wedding shower gift ideas are truly limitless!
Champagne Flutes
No matter how the bride celebrates her special day, one thing will always be a hit – champagne! Effervescent and bubbly, champagne is the perfect accompaniment for any special occasion. Customized champagne flutes with a photo of the couple or their names engraved on them make great personalized bridal shower gifts. Not only will it add an extra touch of elegance to the wedding toast, but they'll also be cherished for years to come as a reminder of this special day.
Suppose your stylish bride prefers wine to champagne. In that case, a matching pair of wine glasses with a sleek design can also be made with the same personalized touches. Find out which type of glass before you buy to make sure your bridal shower gift makes a statement and is the best gift for her personality so the bride can use them regularly!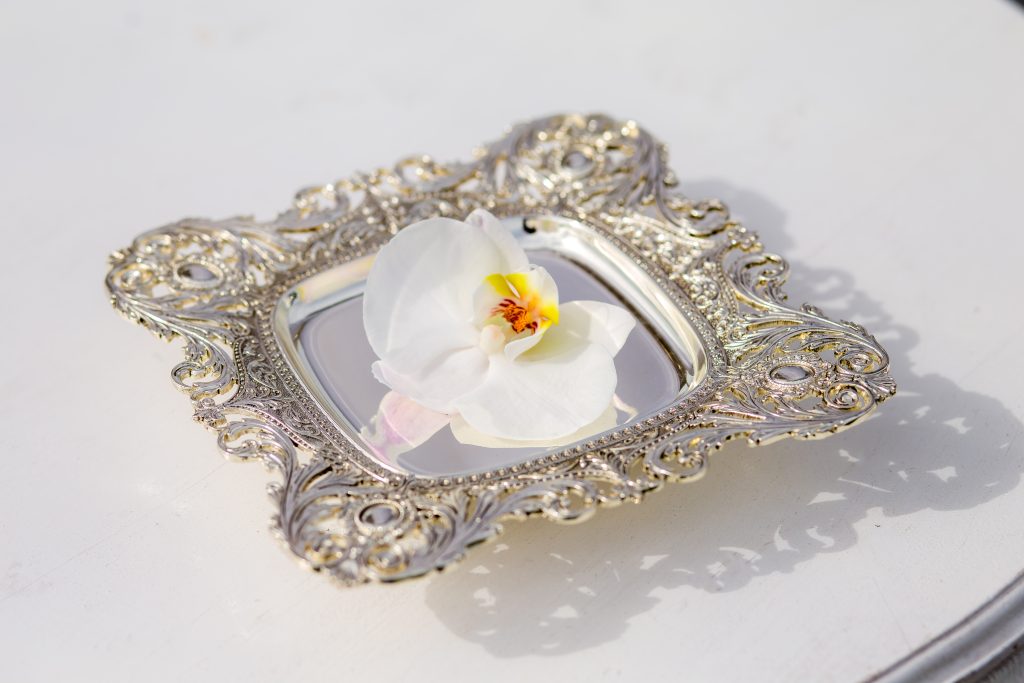 Personalized Ring Dish
A ring dish is an excellent choice for any bride-to-be. After the special day, she'll be able to place her wedding ring in it each night with care and security. Personalized ring dishes are especially sentimental bridal shower gifts that can be used as part of their home decor.
Wedding Dress Hanger
A unique gift for a bride-to-be is a personalized wedding dress hanger, which can be engraved with the couple's name and the date of their wedding. This small but special addition to the bridal shower gift will be a reminder of the bride's special day and create a beautiful photograph for their wedding album. This way, the bride can hang her dress on her custom hanger as she prepares for the big day!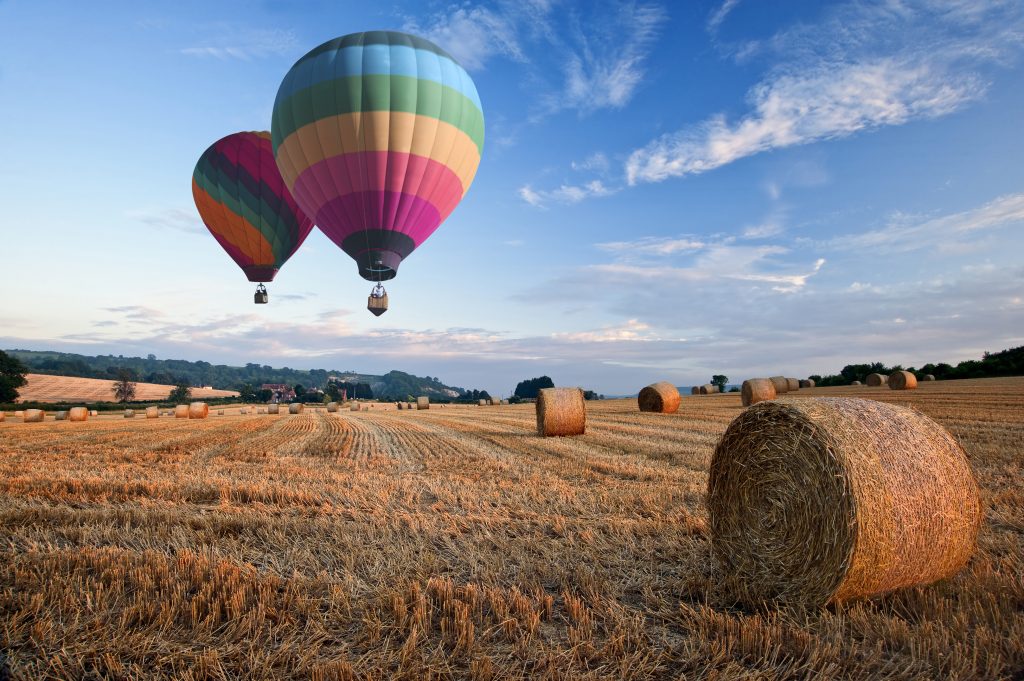 Gift Experiences 
One of the best ways to give a unique and meaningful gift is by gifting an experience. This could include anything from skydiving lessons to activities such as hot air balloon rides, wine-tasting tours, cooking classes, spa days, paint nights, and more! – whatever fits your budget and your bride-to-be's personality.
Not only will she be able to enjoy something special just for her, but it's a memorable way to celebrate her upcoming nuptials with you. In addition, these experiences will give your favorite bride time to relax and enjoy her time with friends and family before the big wedding day. 
Gift a Service
Or, you could go a step further and take a chunk of the wedding planning and budgeting off of the shoulders of the future newlyweds by offering to pay for the wedding venue, photographer, caterer, wedding cake, or any other wedding service that you know they need.
This is a truly unique and generous gift. The bride and her future spouse will be forever grateful for your support and bridal shower gift.
Gift Cards for Wedding Supplies 
Weddings require a lot of planning, meaning countless supplies must be purchased to make it all happen. Instead of giving her a physical item, why not get her a gift card so she can buy the things she needs with ease?
From wedding décor to stationery and more, plenty of stores offer great deals on wedding supplies so she can still have the dream wedding without breaking the bank.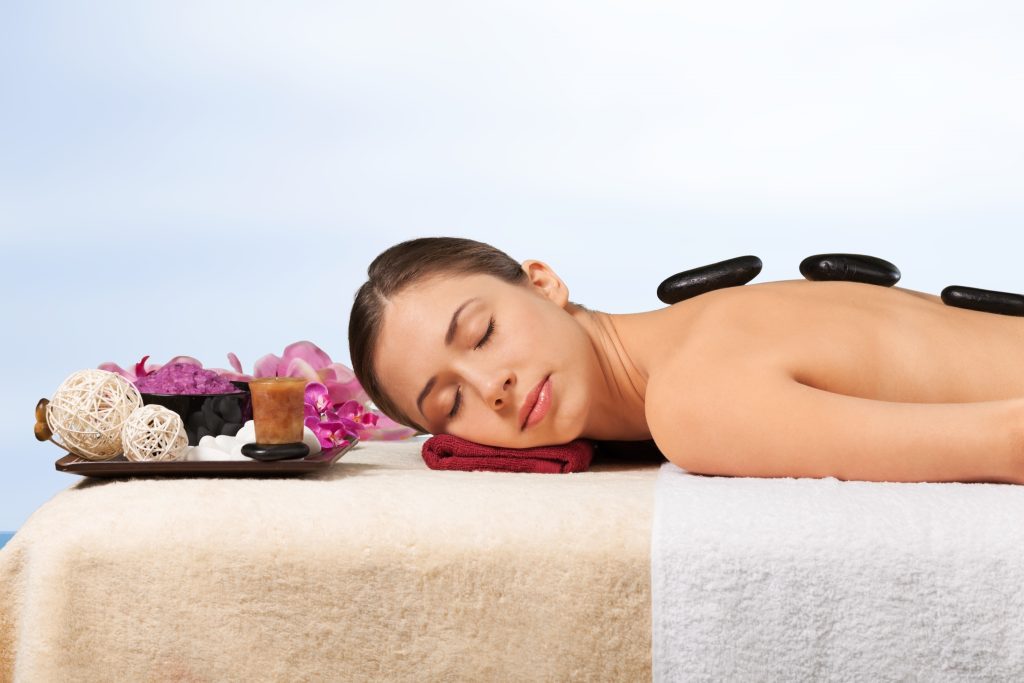 Spa Treatments 
There's nothing like treating your loved one to an indulgent spa experience on their special day. From massages and facials to manicures and pedicures, many options are available for pampering the bride before the big event.
And remember body scrubs and wraps! They will leave her feeling refreshed and relaxed before walking down the aisle. Plus, she can enjoy them with friends or family—the perfect way for everyone to bond before the ceremony! 
DIY Spa Day Gift Basket 
Why not give your bestie an extra special pre-wedding spa day right at home? Creating a DIY spa gift basket is the perfect way to show them your love and appreciation! Fill it with all the essentials for a relaxing and luxurious experience, such as scented candles, bubble bath, bath bombs, face masks, and lip balm.
Consider adding personalized items like monogrammed bathrobes, bath towels, and slippers to make them feel even more special. This thoughtful gift will help them de-stress before their big day – without having to dip into their budget or sacrifice valuable time away from planning.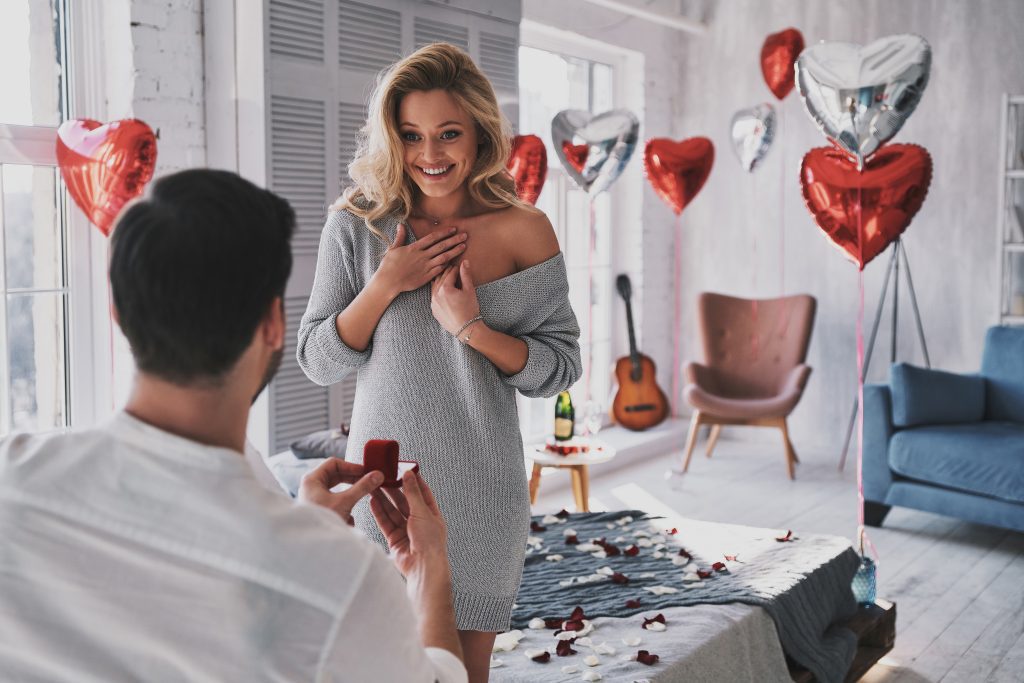 An Engagement Story Photobook 
An Engagement Story Photobook is a lasting and meaningful way to show the happy couple just how much they mean to you. Put together photos from each stage of their story – gathering photos of their first date, proposal, and dress shopping will capture those special memories that can be looked back on for years to come.
Adding handwritten notes from each person who contributed photos is the perfect present to let the couple know how much love is behind them from family, friends, and all those who've supported them on this journey. This photobook gift will become one of the bride's most cherished keepsakes!
Make sure to leave room for the couple's favorite wedding photo! Suppose you decide to design this chic gift yourself. In that case, you should decorate a scrapbook page with things like the wedding date, their initials, and a personal message of congratulations. This will make it even more special for the lucky bride. All she'll have to do is pop in a favorite photo of the wedding day, and all her special memories will be perfectly captured in one place. 
A Customized Cookbook 
A customized cookbook is a perfect bridal shower gift to help the newly engaged bride prepare for married life! The cookbook can be personalized with delicious recipes to make cooking in her home extra special. Recipes can be sourced from family and friends, gathered from websites, magazines, or even Pinterest and Instagram. In addition, all the recipes can be compiled into one beautiful hardcover book, or they can even be sorted into a spiral-bound notebook.
However they are presented, customized cookbooks are meaningful bridal shower gifts that will give the bride essential kitchen skills and evoke sweet memories of all the people who took part in creating it and her wedding year!
Unique Kitchenware 
If your friend loves cooking, why not surprise her with some unique kitchenware? There are so many options available these days, from a custom cutting board or apron to one-of-a-kind cookbooks and baking accessories.
You can also look for specialty items like unique teapots, artisanal utensils, or even handmade dinner plates. And if you want to go all out, consider gifting her high-end cookware or a luxury kitchen appliance. Whatever you choose will surely add some extra flair to her kitchen!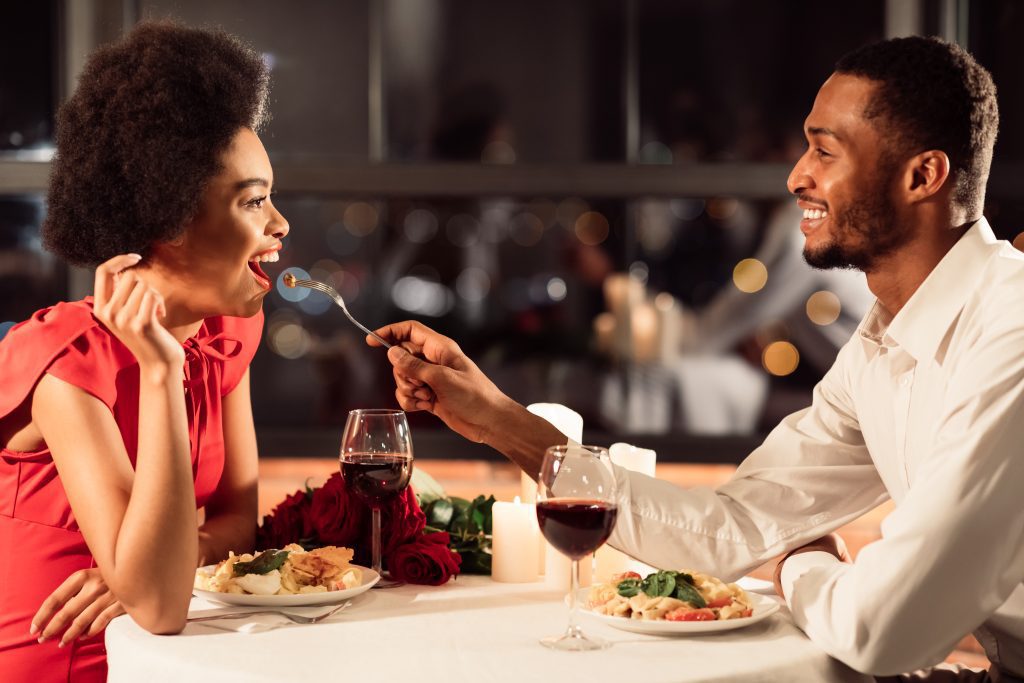 A Date Night Before the Special Occasion
Give the happy couple a special date night before their wedding as a bridal shower gift. A gift card for dinner at their favorite restaurant or tickets to a show they've wanted to see set in a lovely greeting card or gift box is a thoughtful way to celebrate the occasion and enjoy quality time together. 
You can also plan a complete evening for them, like having a picnic in their favorite park or taking them out for an unforgettable experience such as skydiving, paddleboarding, or hot-air ballooning. Whichever gift you choose will surely be appreciated and enjoyed! 
A Trip Together 
What could possibly be a more memorable wedding gift than gifting the bride and groom a trip together before getting married? Whether it's just an overnight stay at a nearby bed and breakfast or an all-expenses-paid vacation, this is one unique bridal shower gift they will never forget. As an added bonus, this unique bridal shower gift could even be part of their honeymoon!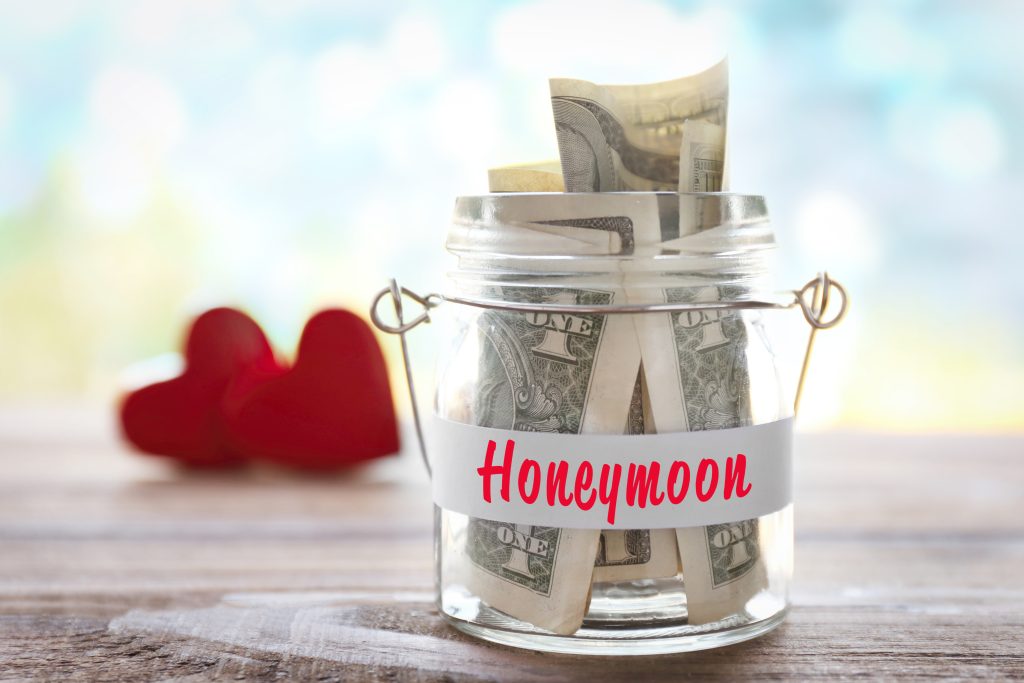 A Honeymoon Fund 
One of the most popular bridal shower gifts is contributing to a honeymoon fund. This unique bridal shower gift can be put towards travel expenses, meals, activities, and other costs associated with their special trip. As an added gesture of kindness and thoughtfulness, you could add in a few extra items that the couple might need for their journey, like swimwear or a camera for capturing special moments.
This is sure to be one of the top bridal shower gifts that the bride and groom will always remember and appreciate.
If All Else Fails, Check the Wedding Registry for Gifts
If you're still stuck on what to get the bride-to-be, one of the safest options is to check out the couple's registry. This way, you can be sure that your gift will perfectly match their taste, and you end up with one of the couple's must-have favorites for their new life. You can also check if they have set up a public Amazon wish list, which can be a convenient way to shop for the couple without worrying about them receiving duplicate items.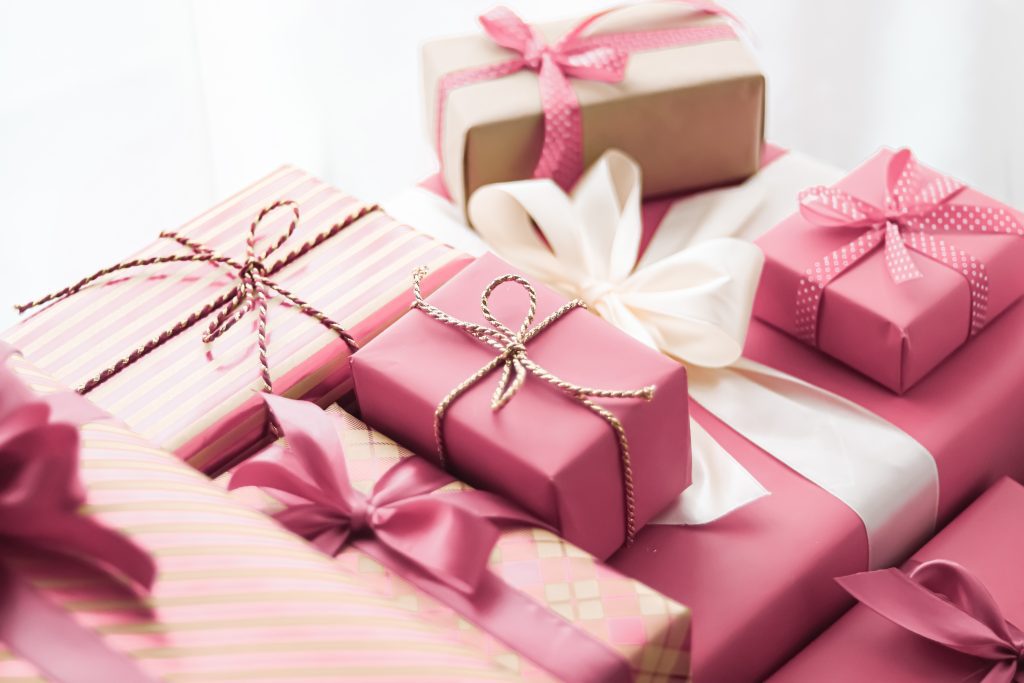 The Perfect Bridal Shower Gift Ideas Only Takes a Bit of Thought
Bridal showers are a time for gift-giving. With these unique bridal shower gift ideas, you can give a meaningful and special present that the bride and groom will treasure forever. Whether it's a customized cookbook, unique kitchenware, an unforgettable date night, a trip together before they tie the knot, or even contributing to their honeymoon fund – you can be sure your gift will stand out from the rest and make their special day even more memorable.
Shopping for bridal shower gifts doesn't have to be difficult—especially when searching for something truly memorable and unique! So, with these ideas for unique gifts in mind, go forth and find something truly unforgettable! Your thoughtful gesture will be appreciated and remembered forever.
If you are looking for a bridal shower venue, Premier Events Center is the perfect place to host your event. Our dedicated team of professionals will help you plan and execute a flawless celebration for the bride-to-be and her guests. Contact us today to learn more about our services!
Happy wedding season!