The Ultimate Guide to Michigan Winter Wonderland Bridal Showers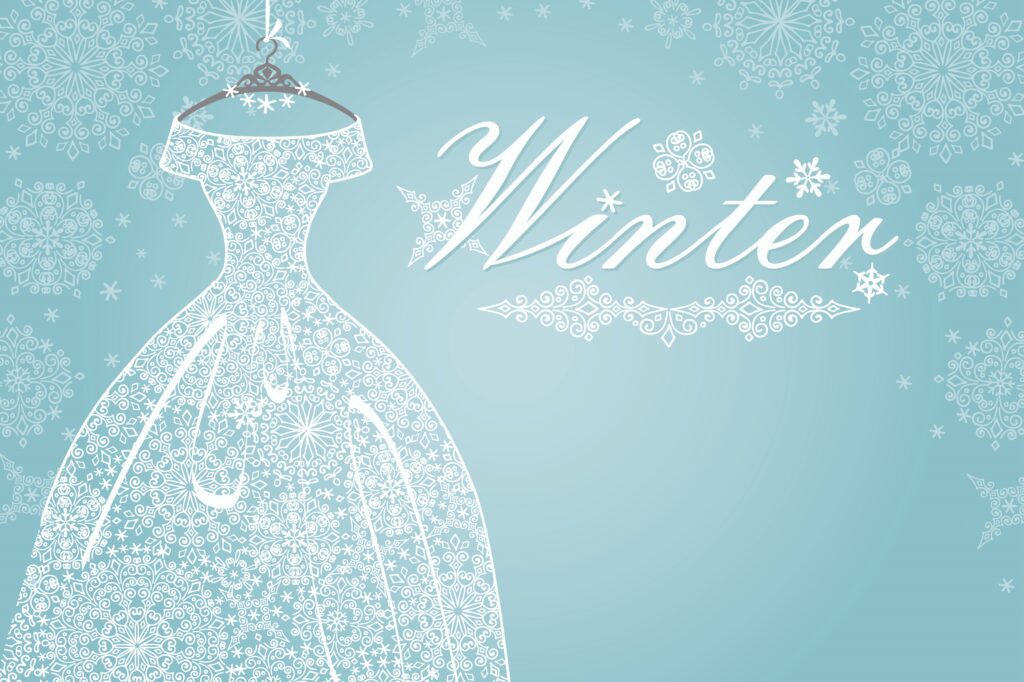 Winter is a wonderful time to host a bridal shower in Michigan. The snow and ice can add a little romance, while cozy fires keep you warm. So get your friends together for this one-of-a-kind bridal shower event!
This guide to hosting a winter bridal shower in Michigan will give you inspiration and advice about everything from choosing suitable winter bridal shower themes to picking out games and food for your party. Whether it's outdoors or in, we'll show you how to make sure that your bride has fun at this memorable celebration of love!
Choosing the Right Winter Bridal Shower Theme
Before you can start planning your bridal shower, you need to figure out what kind of theme you want the party to have. Here are some ideas that work well in Michigan during the winter months:
Snow and Ice:
Invite guests to dress like they're ready for a white winter — in ski goggles, snow boots, and scarves.

Snowflake or Mitten:
These common shapes are easy to incorporate into the decor of your party space. If the bride-to-be is a big fan of her home state, there's nothing that says "I love Michigan," like a cake display made to look like a mitten!

Cozy Fireplace:
This unique bridal shower idea is sure to keep everyone warm! If you have a fireplace, surround it with comfy chairs or couches. Then have guests write their best wishes for the bride on a piece of paper, read them, and toss it into the flames.
Winter Wonderland:
You can't have a winter bridal shower without some snow! So plan your bridal shower for a date when Michigan is typically covered in snow. Break out the sleds, ice skates, or have a snowball fight to keep everyone entertained. You could even have a friendly competition to see who can build the best snowman!
Winter Themed Games and Activities
Now that you've chosen a winter bridal shower theme, it's time to plan some fun activities for the party. Here are some games and activities that work well:
The best way to get your guests enjoying your winter inspiration is by playing fun winter bridal shower games! There are plenty of ideas you can find on Pinterest, but here's a list of some games you can play: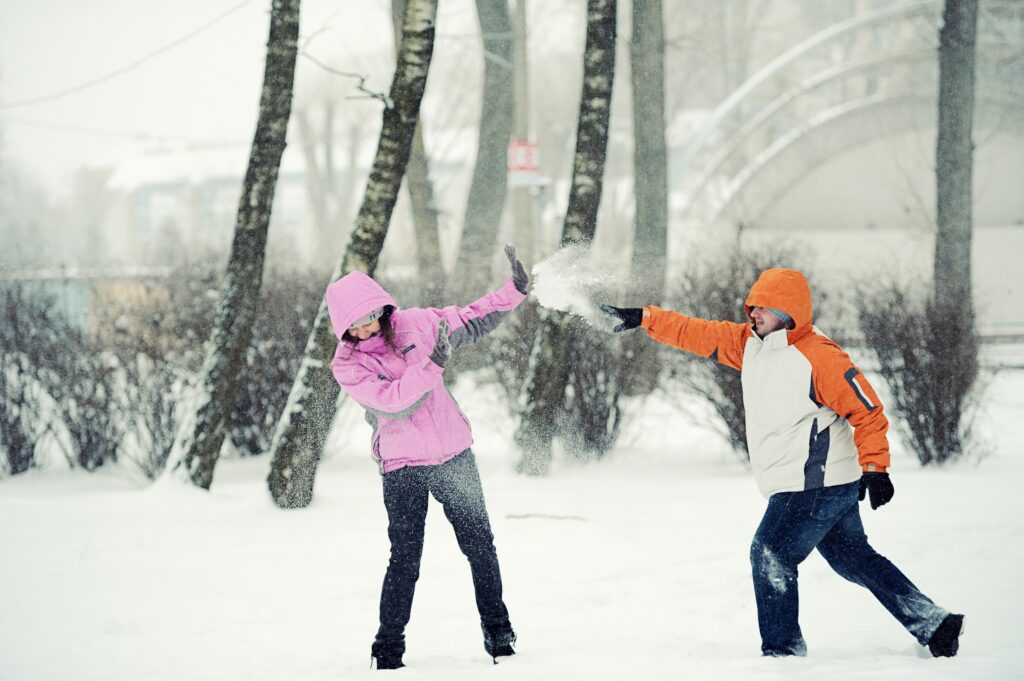 Snowball Fight:
Gather up some winter gear (mittens, hats, and scarves) and divide the guests into two teams. Have them line up and toss snowballs at each other until one team is declared the winner.
Holiday Party Tried and True Favorites:
You can ask guests to play simple games like bobbing for apples or pass the parcel at your winter bridal shower.

Snow Angels:
If you're planning a party outdoors in December, this is an activity that you won't want to miss! Ask everyone to make a snow angel — after all, the bride-to-be should have plenty of time to relax before her big day.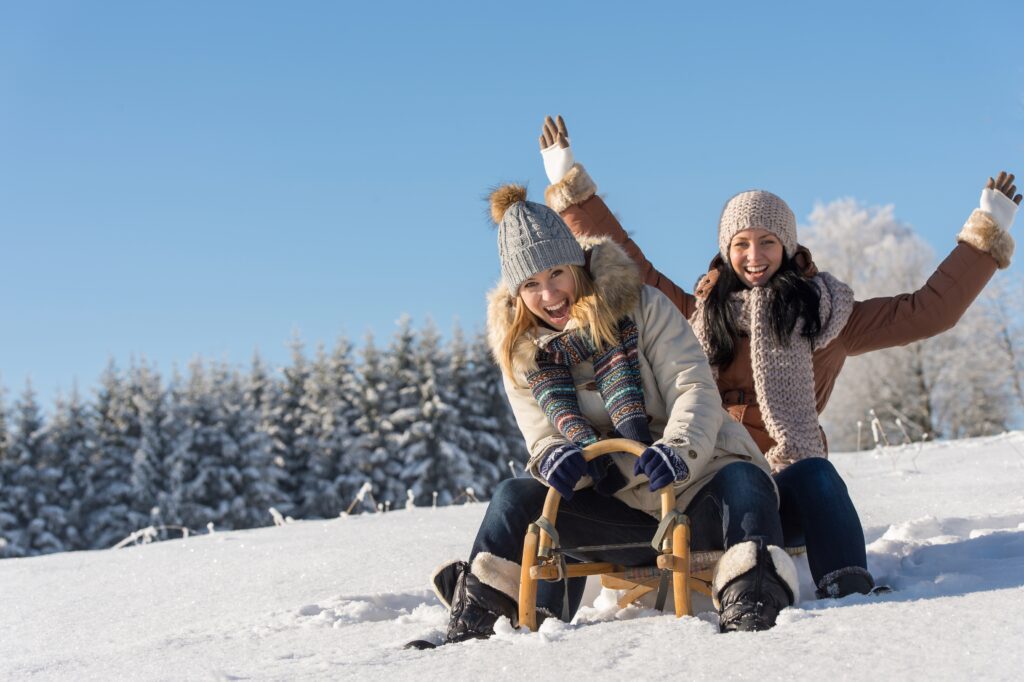 Winter Olympics:
Everyone loves the thrill of watching the Winter Olympics, so why not try to recreate some of those unforgettable moments? Then, they can compete in events like sledding, ice skating, and snow fort building.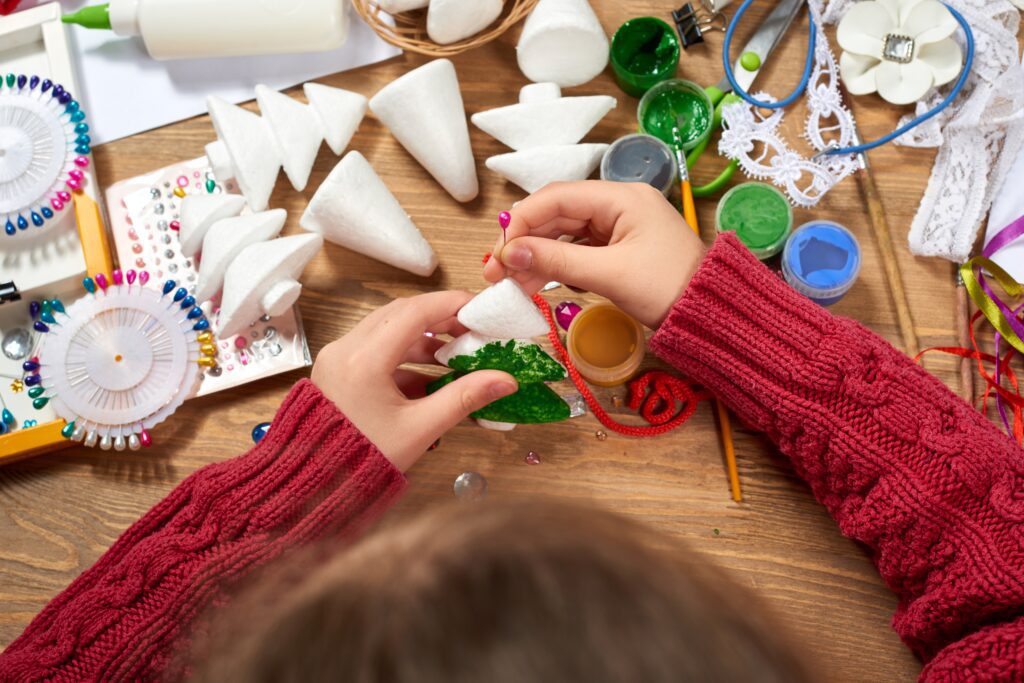 Santa's Workshop:
If you're planning your bridal shower indoors, you can still theme it after the North Pole! Gather some craft supplies like colored paper, foam balls, or pipe cleaners and let guests make Santa hats or Christmas tree ornaments.

Winter Scavenger Hunt:
If you're hosting your bridal shower outdoors, a scavenger hunt is a great activity to keep everyone entertained. Ask guests to collect items like pinecones, snowflakes, or animal footprints. You can even reward them with a prize for the guest who collects the most!
Indoor Winter Bridal Shower Décor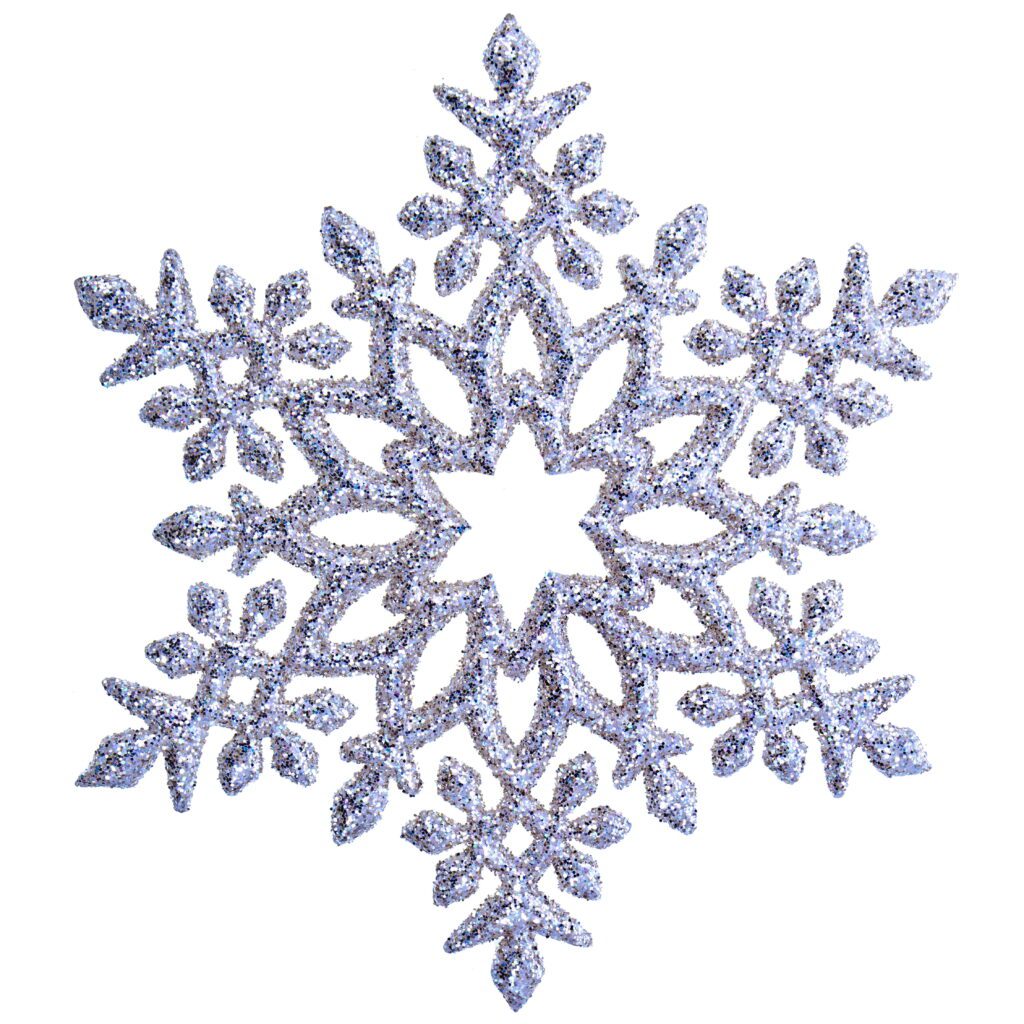 Fill up your space with snowflake garlands and net lights on the walls or on top of any tables that guests will be sitting at. You can also hang white or blue lights and silver ornaments around the room.
Give your guests a lot of snowflake-shaped confetti and table scatter to enjoy as they enter the party space! Attach snowflake cutouts to streamers, which you can drape along the walls and doorways.
A winter wonderland bridal shower doesn't have to be all white and silver… if you're looking for a more modern approach, choose a palette of jewel tones instead!
Bridal Shower Decorations for an Outdoor Winter Wonderland Theme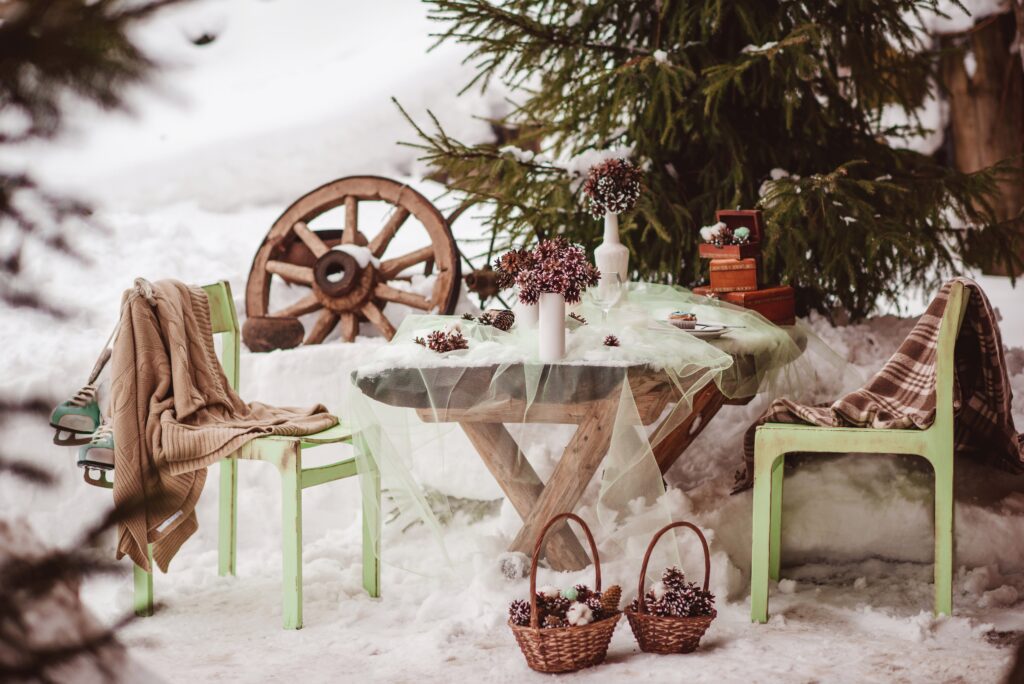 If the weather permits, plan your bridal shower outdoors. You can use things like fake snow, Christmas lights, and even a snowman or two to spruce up your space.
Cups:
Snowflake cups and silverware will help complete the winter wonderland theme.
Napkins:
You can get white napkins decorated with silver snowflakes for a festive touch.
Table Decorations:
Let your snowflake theme carry over to the actual decor! For example, hang silver snowflakes along with icicles off of tables or use snowflake confetti as decoration. You can also put white tapered candles on each table that are decorated with silver snowflakes.
Ideas for Selecting Food for Your Bridal Shower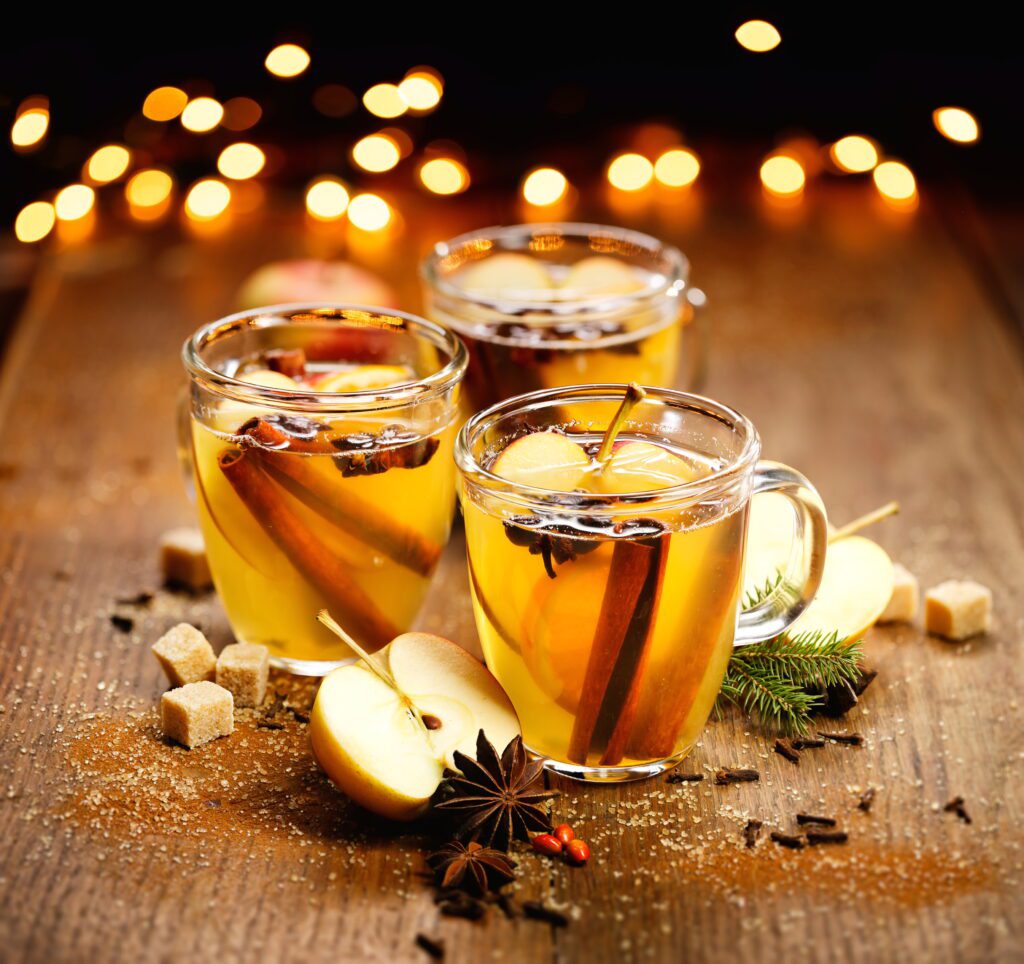 When you're planning your winter bridal shower, don't forget to pick out some food and beverages that work with the winter wonderland theme. It's a great idea to serve winter-themed treats like hot chocolate, cinnamon sticks, and peppermint bark at the bridal shower dessert table.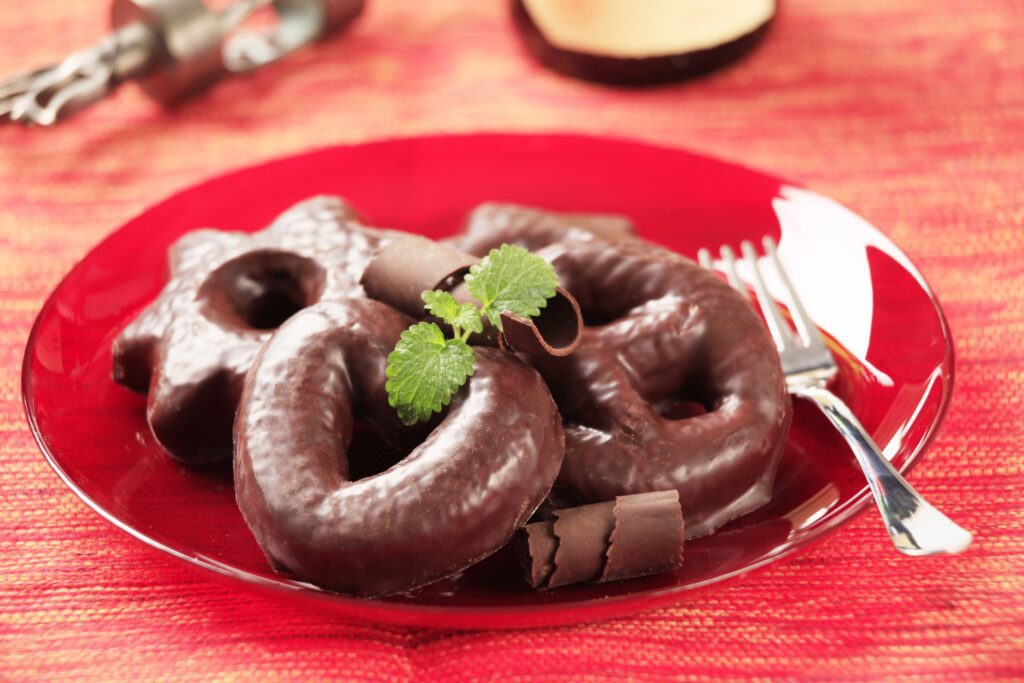 You can also get festive candy such as snowballs, chocolate Santa Clauses, and chocolate-covered pretzels for the dessert table. Any of these ideas are a perfect way to get all of your guests in the spirit to enjoy the most wonderful time of the year.
You can dress up water bottles or juice boxes with custom labels that have a winter wonderland theme as well. Decorate the bottles with snowflake stickers and attach tag toppers that feature the bride's name.
More Ideas for Winter Bridal Shower Themed Food
Snowball cake pops – white chocolate balls dipped in crumbled Oreos, then decorated like little snowballs in a pile.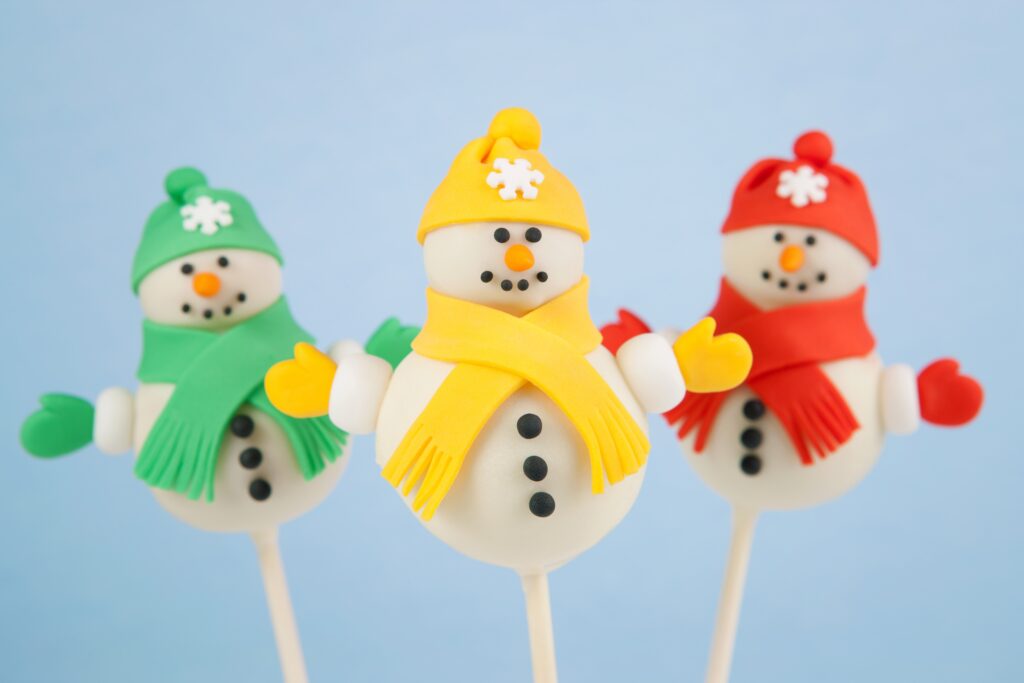 Snowman cake pops – cake balls dipped in white chocolate and decorated like snowmen with sprinkles for their eyes and buttons.
Frost cookies – all white cookies topped with white frosting and white sprinkles.
Create a Signature Drink for your Bridal Shower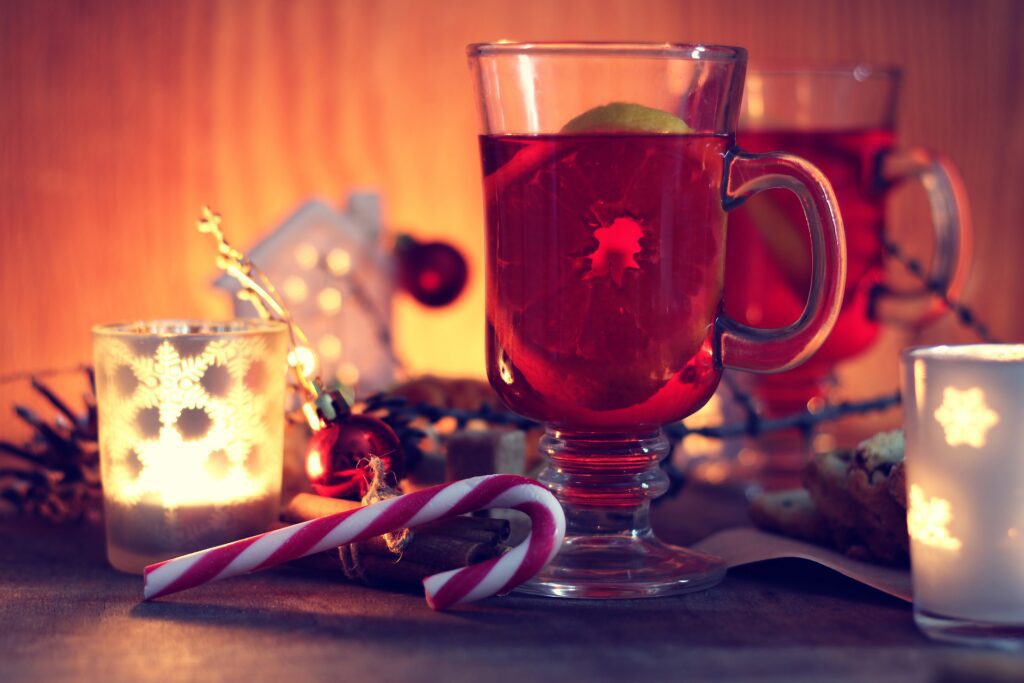 How about a hot apple cider bar for your winter bridal shower? Hot chocolate and tea also work great. Is there a more wonderful way to create a fun atmosphere for your winter bridal shower than having something warm and cheery for your shower guests to sip to get them in winter spirit?
You can get cute winter-themed mason jars for the signature drink and decorate them with bright stickers. Find ideas and inspiration on Pinterest to create signature drinks for your shower in your own style!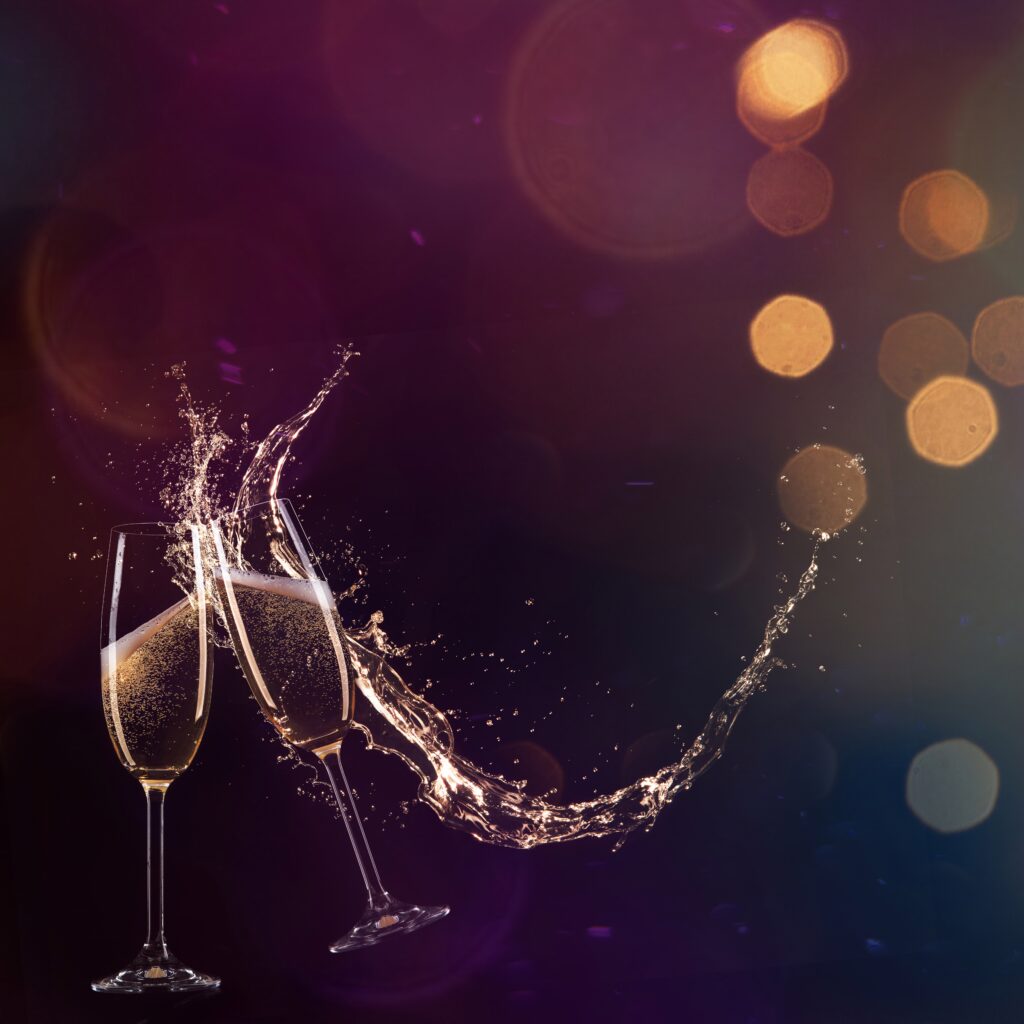 Don't forget to have some bubbly on hand for your toast! Serve sparkling cider in champagne flutes, so all of your guests feel like they're getting into the spirit.
Giving Great Gifts at Your Celebration of Love!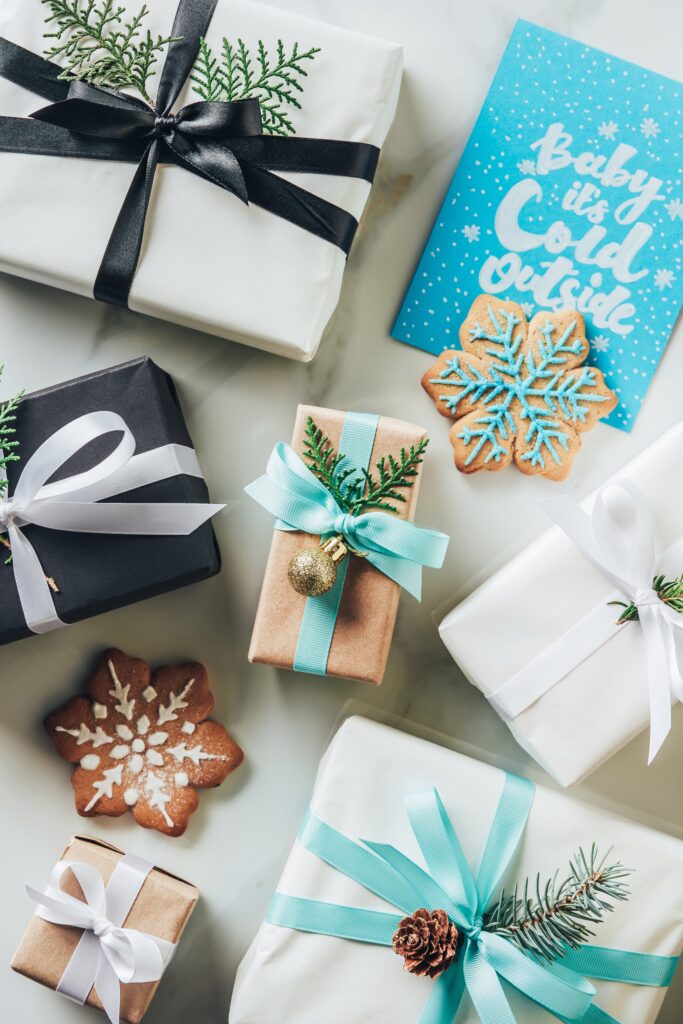 Instead of making your guests take home favors at the end of the party, why not give them something to take with them as they arrive? For example, fill glass jars with peppermints or shortbread cookies designed with snowflakes.
You could also have guests choose their favorite candy from a white wicker basket filled with different kinds of chocolates wrapped in red or silver foil. In exchange, the guests must write their wishes for the bride and groom down and leave it in the basket. The bride can then take that basket home as a keepsake.
Choose Premier Events Center for Your Winter Bridal Shower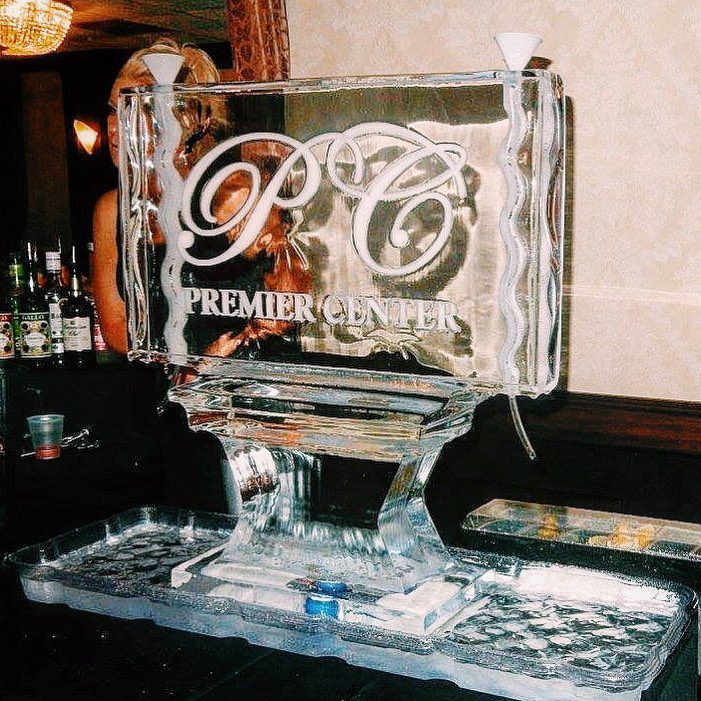 There's a lot of fun to be had during the winter months, and what better place to have this celebration than at an indoor venue with a warm staff that wants to make your bridal shower dreams come to life?
The perfect indoor facility for hosting a winter wonderland bridal shower is Premier Events Center in Clinton Township, Michigan. With two large event space rooms and an in-house wedding coordinator, your guests are sure to have an unforgettable experience at the facility.
You will love having your bridal shower at Premier! The warm staff is there to make all of your dreams come true, whether it's coordinating your decorations, serving your signature drink, choosing the menu, or helping serve the guests.
Contact us today at (586) 791-7760 to book your winter bridal shower at PEC!