Are you a bride getting married in 2023? Congratulations!
Now, it's about time for you to start thinking about sending out the best bridal shower invites you can find!
It's an exciting time when you are planning your bridal shower! Planning the perfect day with friends and family is part of the wedding experience you will never forget. Sending out the bridal shower invitations is an exciting part of the wedding planning process but can also be overwhelming. From the moment guests see your wedding shower invitations, you'll want to ensure everyone feels welcomed and excited about attending your special occasion.
As we enter 2023, it is essential to know how to invite friends and family to the party in the perfect way with unique bridal shower invitations while following etiquette guidelines that will help the bride-to-be set the right tone for her special day. As the wedding industry continues to evolve, so does the etiquette associated with bridal showers. To help make this task easier for you, Premier Events Center has created a guide to bridal shower invitation etiquette for 2023.
At Premier Events Center, we're here to help you get creative and customize a magical day that will be remembered by all your guests for years to come. That includes being up-to-date on the latest rules of bridal shower etiquette. So let's look at some things you should consider when creating and sending out your shower invitation!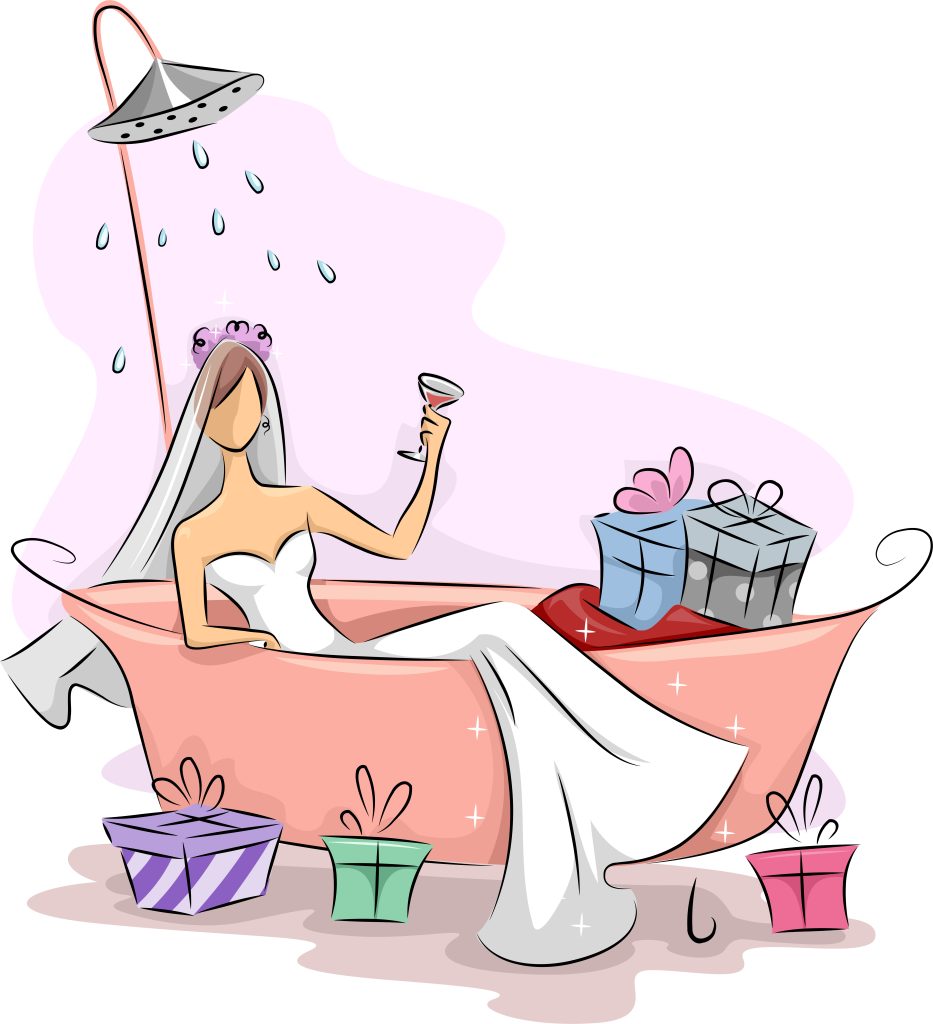 When Should I Send Out My Bridal Shower Invitation?
It's essential to send out your bridal shower invitations early, typically at least 6-8 weeks before the party, so that people have plenty of time to plan for it. If possible, avoid sending invitations out any less than four weeks prior, as some guests may already have plans in place that they cannot reschedule. Sending a bridal shower invite will also give your guest enough time to look for gifts – if applicable – that fit your bride's style and the unique bridal shower theme without feeling rushed or overwhelmed by the process and will ensure that everyone has the best experience possible at your wedding.
It's important to remember out-of-towners when planning ahead! It's always best if they receive their wedding shower invitations at least eight weeks in advance so they can arrange travel accommodations if needed. In addition, we suggest sending out online bridal shower invitations at least one week before the formal finished product of your perfect invite, as this digital copy ensures that not one friend misses out on essential details regarding the party.
You should also follow up with guests two weeks before the party to ensure everyone has had plenty of time to RSVP and confirm their intentions to celebrate with the bride-to-be at the wedding shower.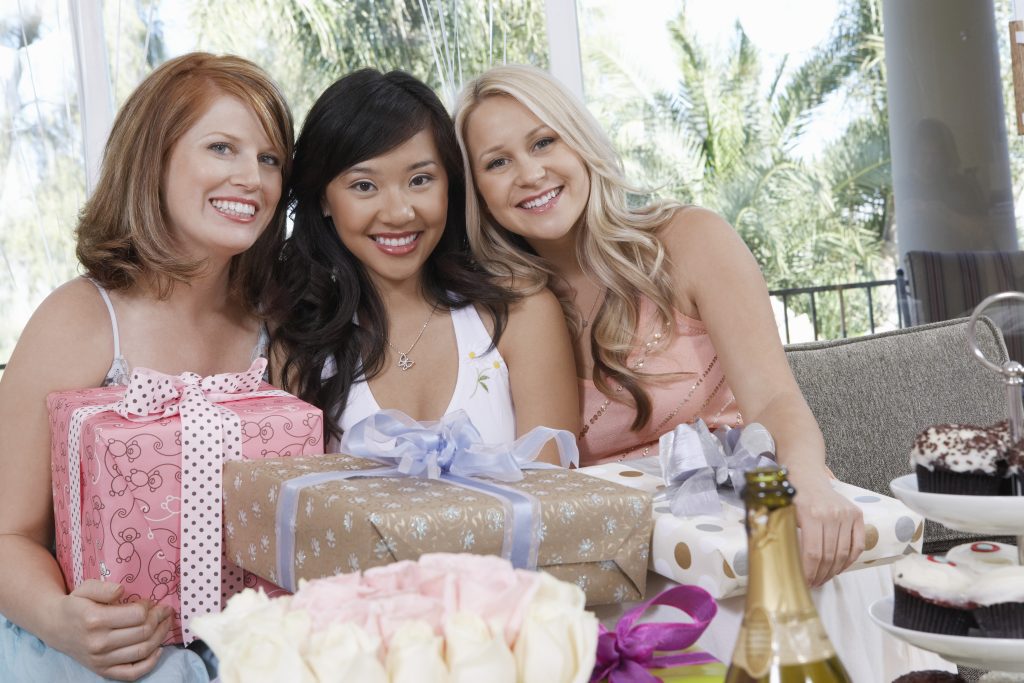 Who Should Get a Bridal Shower Invitation?
When planning a bridal shower, a key question is, who should be invited? A bridal shower is a special occasion, so those closest to the bride-to-be must be given bridal shower invitations, including mothers, sisters, grandmothers, etc. However, everyone's guest list will vary depending on personal relationships.
It's okay if there are a few people outside of this circle who are given an invitation! For example, in addition to close family members and friends, a bride can give invitations to her bridesmaids or even co-workers if she desires. However, it's important for hosts to keep the number of guests within their budget as well as keep Covid-19 restrictions in mind when planning guest lists and ideas for invitations.
When thinking of ideas of who to invite, always remember that there are no hard rules; if someone means something special to the bride, then they should be honored with a bridal shower invitation! Ultimately, the decision is yours; we recommend keeping it intimate and inviting those who know the bride well! The last thing you want is a crowded room of strangers!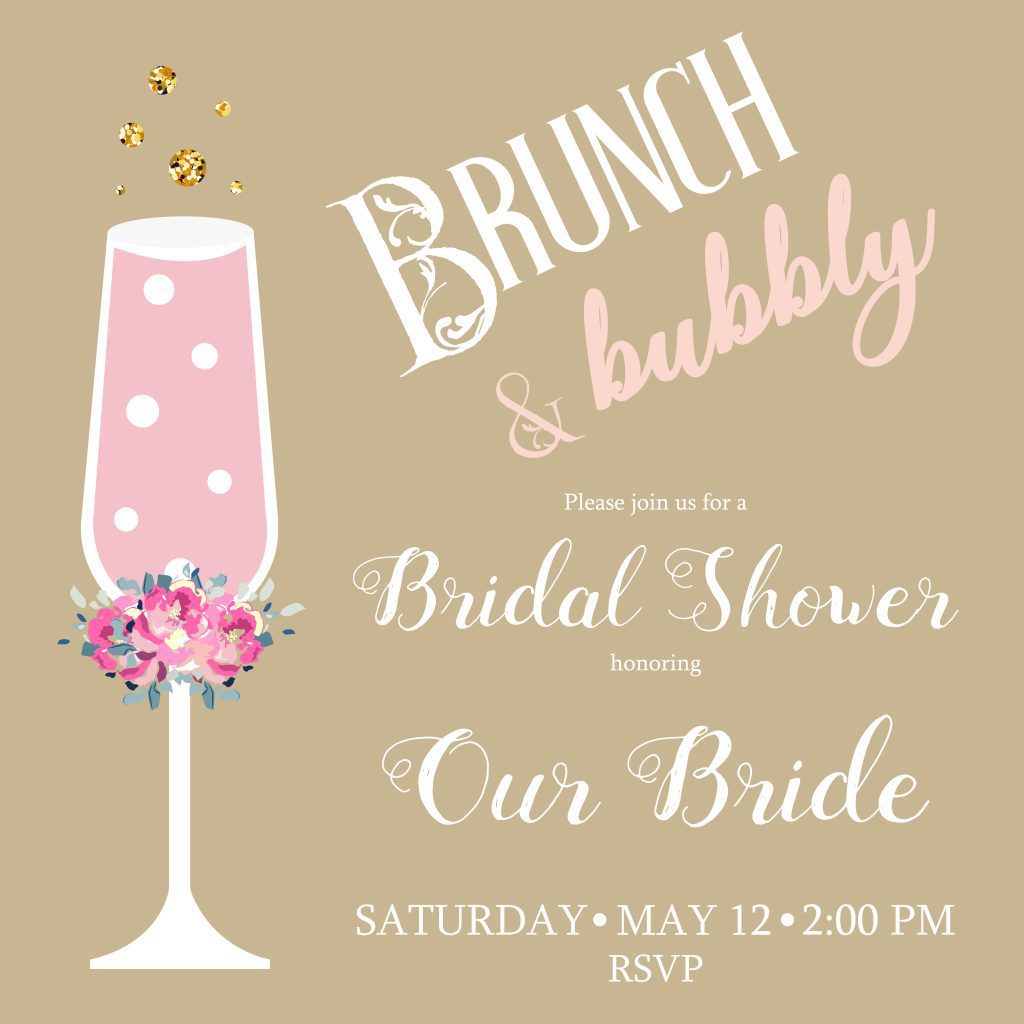 Before You Print Your Invites
Before you print your bridal shower invitations, a few critical decisions need to be made. First, you should decide if the event will be held at a specific venue or in someone's home. This will help determine the number of guests and the budget for your wedding shower invite.
To ensure everything runs smoothly, you should also decide on the type of food you'll serve at the bridal shower. It's always a good idea to make sure there are options for dietary restrictions and ask guests in advance if they have any needs or preferences.
Finally, it would be best if you decided whether or not to include registry information on the invitation. While it is generally acceptable to include this information, some people may find it inappropriate and, thus, should be carefully considered before making a decision.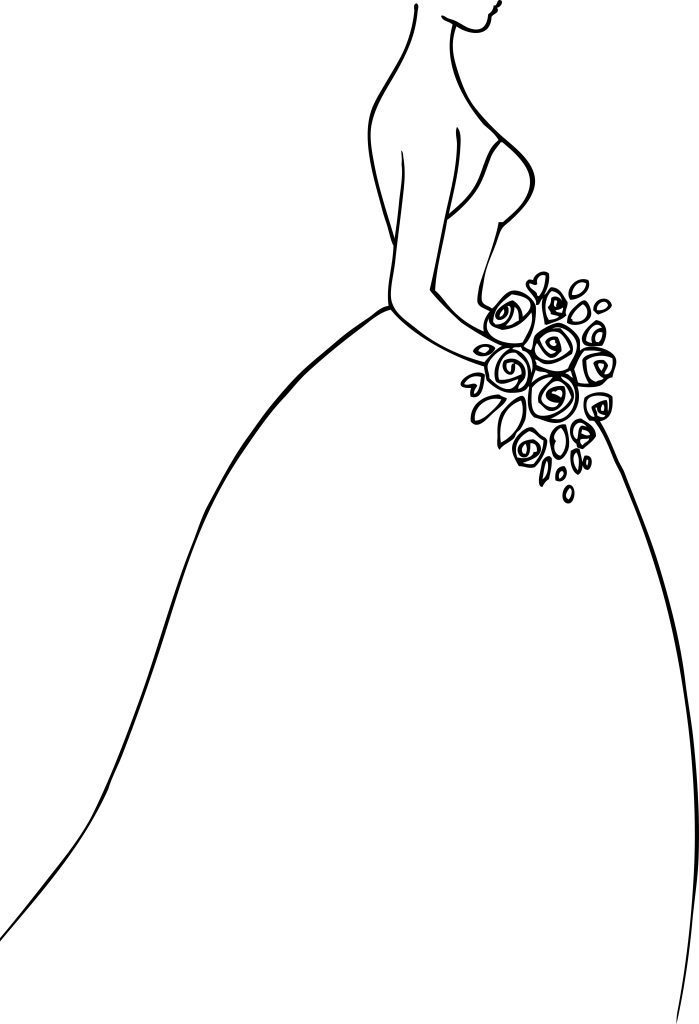 Various Ways to Send Out Bridal Shower Invitations
There are many different ways you can send out your bridal shower invitations! Of course, physical cards are always a classic option. Still, digital bridal shower invitations are becoming increasingly popular for a touch of modernity. You could also look into customizing a paperless post or creating an event page on social media platforms like Facebook or Instagram – just make sure it's private so that only guests with a bridal shower invitation can view it!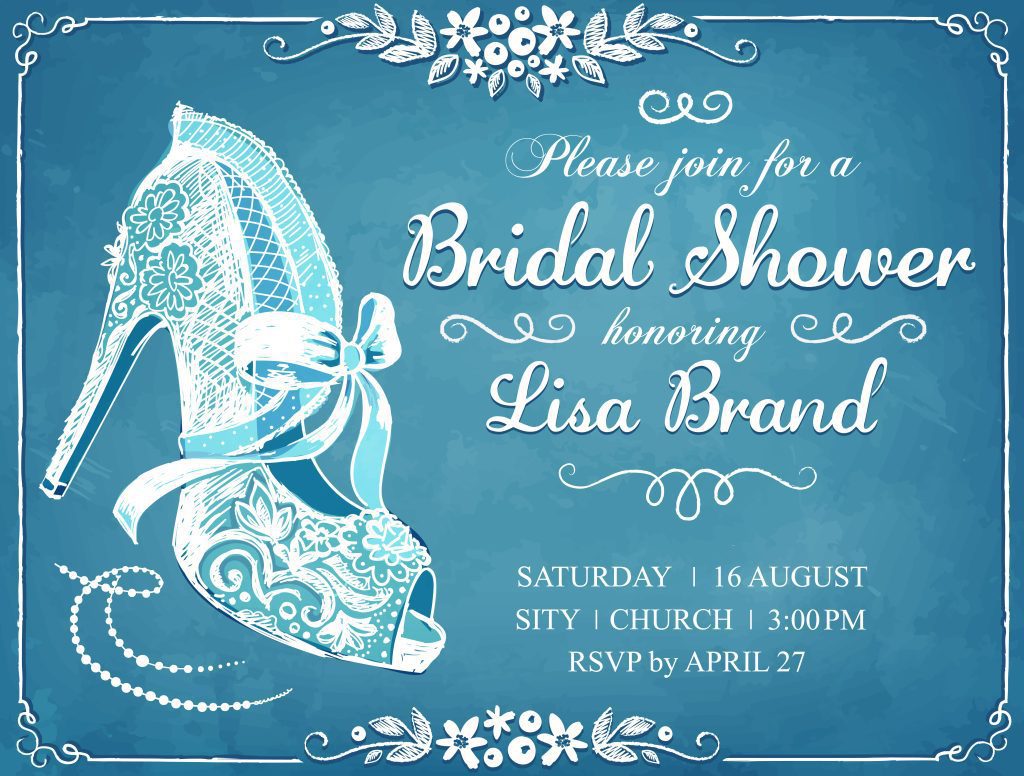 Create Unique Bridal Shower Invitations With the Right Information
When designing your invitations, make sure they reflect the personality of the bride and the bridal shower/wedding theme. Your bridal shower invitations should include the following information:
The name of the host
Date and time of the occasion
Location of the party
Registry information (if applicable)
RSVP instructions/deadline
Any special requests or dress code requirements.
Choose a Theme That Will Correspond With the Bride's Big Day
Get inspired by the bride's wedding style, flowers, favors, decor, and color scheme when creating the bridal shower invitation. This will ensure that the wedding shower theme ties in with the big day. Choose colors for the bridal shower theme that will stand out and design elements that will attract attention from your guest list. Some creative wedding shower themes include a royal afternoon tea party, fairy-tale dreamland, or an elegant garden party. Any theme can be fun for the bride if you customize it with her tastes in mind and match the decor with the colors and general theme of the wedding day.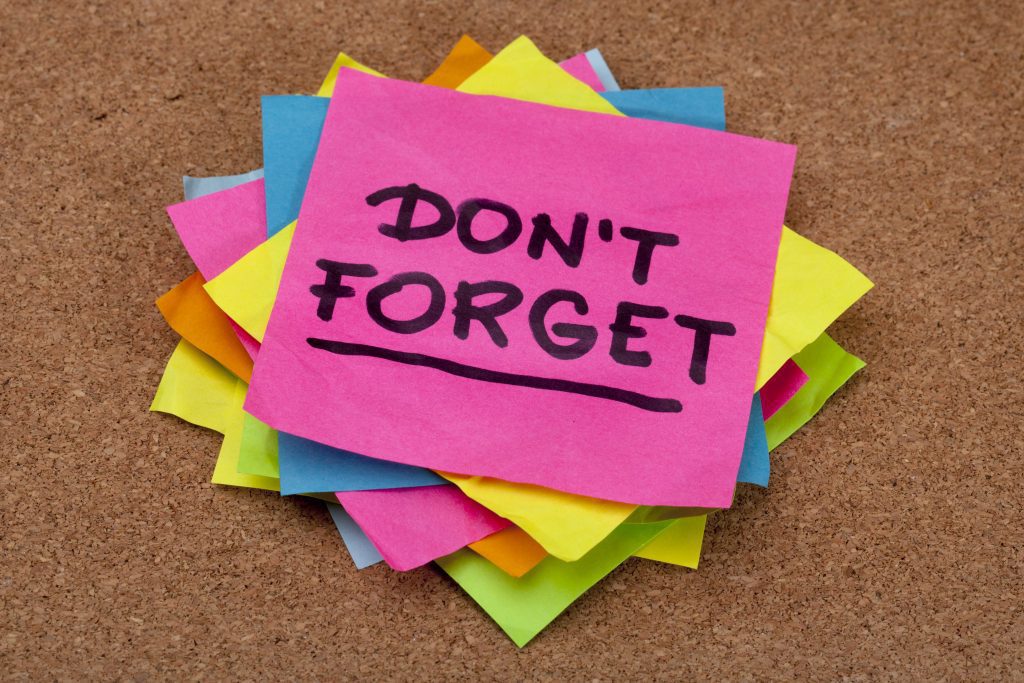 Don't Forget Essential Information on the Invitation
No matter what style idea you choose for your invite, your bridal shower invitation should include all the crucial details for the big day, such as day, time, venue address, RSVP information, registry details for gifts, and any special instructions.
It's best practice if these details are included on the bridal shower invite and an accompanying website or page where people can easily reference all information related to this particular party, such as dress code suggestions or suggested activities during the shower. A customized note expressing the brides' thanks for their attendance can also be printed, signed, and included in each bridal shower invitation; if you opt for this personalized touch, it's sure to leave a lasting impression!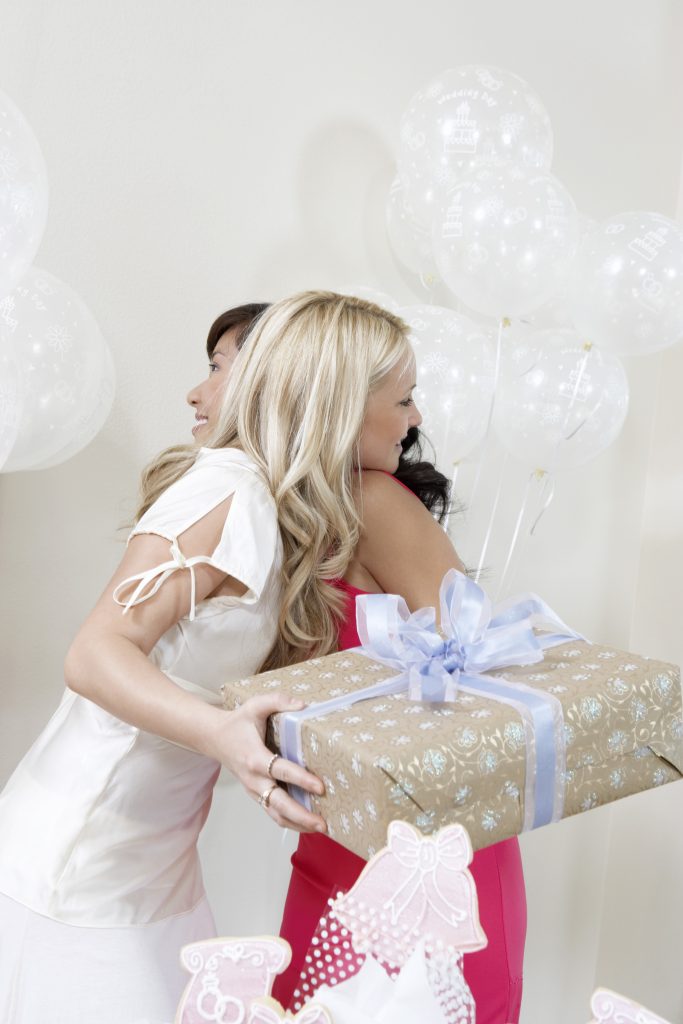 Don't Forget the Gift Registry
Registry information for the bride and groom should be printed on the bridal shower invitation. This will ensure attendees have all the information required to purchase a great gift to celebrate the guest of honor; no returns necessary.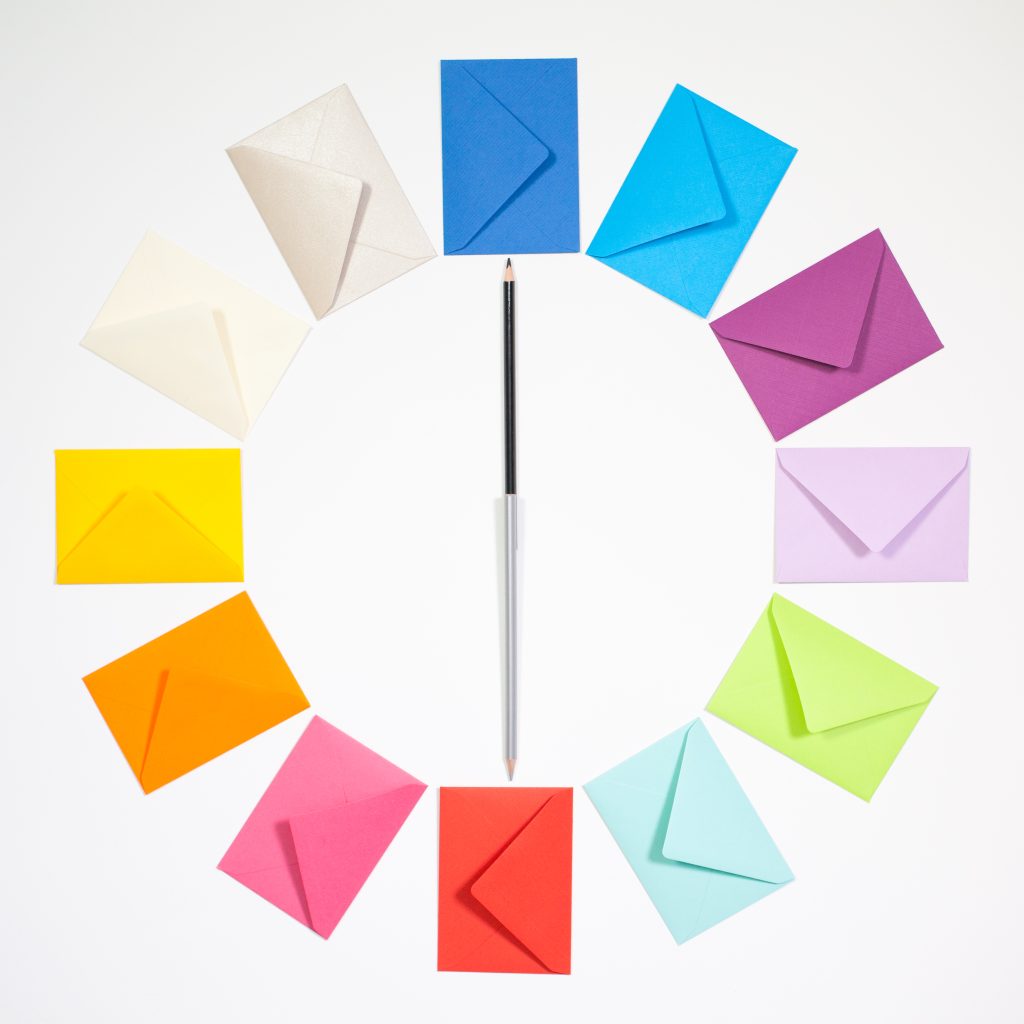 Choose Colored Envelopes That Match the Invitation
For a polished look, choose envelopes in colors that match or complement the design of your bridal shower invitation. Include a self-addressed, stamped envelope to make it easier to send out RSVPs quickly!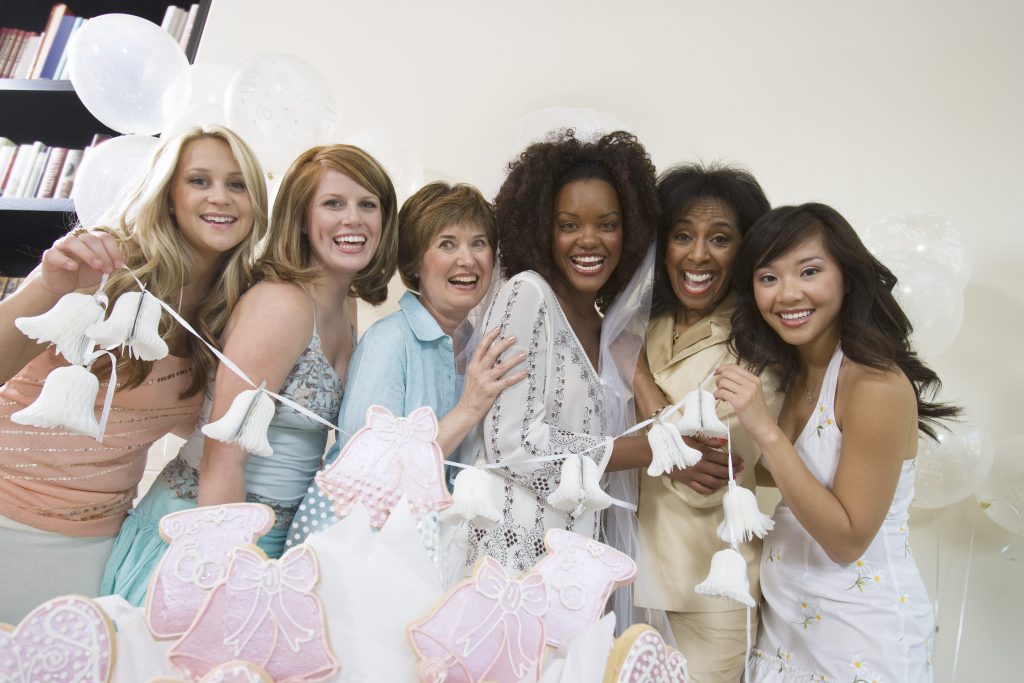 Where to Send Invites to a Wedding Shower?
Mail service is still the preferred method for many brides when sending out invitations. If this is what you decide, be sure that your envelopes include a return address so that any guests who receive the bridal shower invitation can easily get in touch with you or your wedding planner. Additionally, have stamps ready for those RSVPs!
For those looking for an easier way to send out invites, virtual methods are becoming more popular due to their convenience. This includes emailing invites or creating online pages with all the information needed for attending your bridal party.
Just remember that if you choose a paperless post option as a replacement option for a paper-type wedding shower invitation, some people may not receive it due to technical issues such as filters or spam blockers on their end. Therefore, it would be best if you also considered providing an alternative form of contact for anyone who does not receive the digital version of your wedding shower invitation.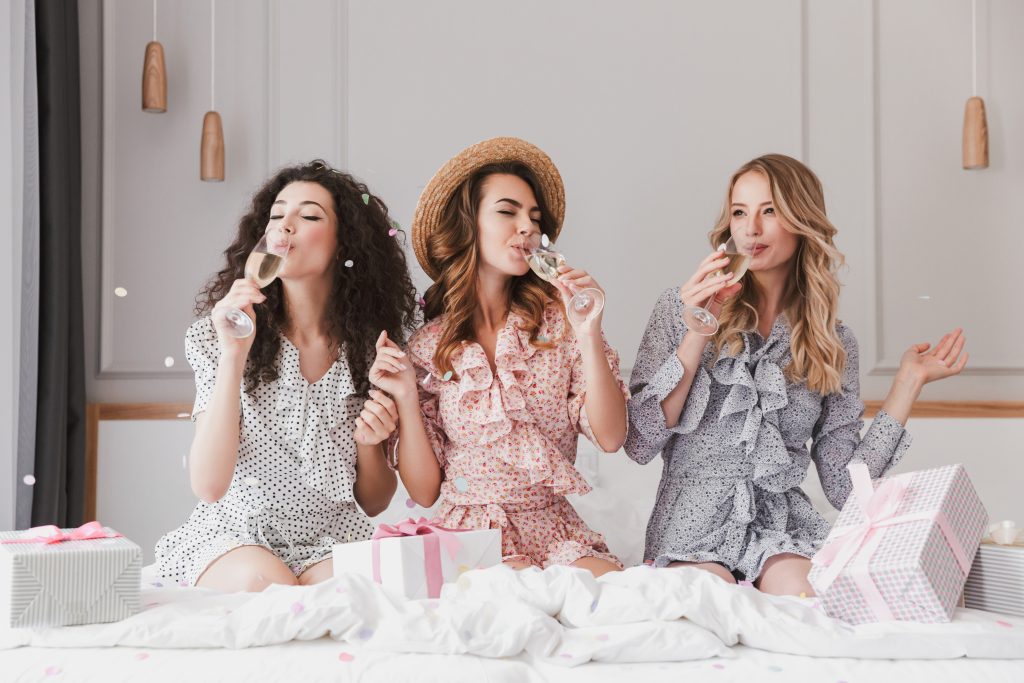 Premier Events Center Wishes You A Wonderful Bridal Shower
Inviting loved ones to a bridal shower is a fun and exciting part of wedding planning for every bride! By carefully selecting who gets invited and using proper etiquette when sending out personalized invites to wedding parties via mail or digital formats, everyone involved can have peace of mind knowing that every detail has been taken care of before the big event.
No matter what type of invitation you decide on, don't forget to include all pertinent information, such as day, time, and location. Additionally, please remember that RSVPs should be requested no later than two weeks before the affair, so there is ample time for preparation!
Bridal showers have been around for centuries and are an important and fun part of today's wedding process. However, as times change, so do traditions; Premier Events Center wants to ensure that couples everywhere get current advice on making their special day unforgettable for everyone involved—especially themselves! Following these simple guidelines on updated bridal shower invitation etiquette will ensure that everyone has a fantastic experience from start to finish!
As we move into 2023, Premier Events Center encourages couples to keep these etiquette tips in mind when sending out invitations so they can make sure their special day goes off without a hitch! We wish you all the best in finding the right way to invite your friends and family for this special occasion. Congratulations on your upcoming nuptials, and thank you for choosing us as your special events destination!
Best Wishes from Premier Events Center!
Have questions about hosting a bridal shower? Feel free to reach out—we would love to hear from you!