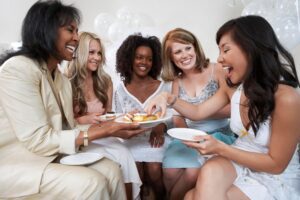 Macomb County, MI, is filled with venues for bridal showers, baby showers, and weddings. With as many restaurants, outdoor spaces, museums, hotels, and other unique spaces to celebrate as there are in any city in Macomb County, finding a perfect location for your bridal shower can be as easy as a quick internet search.
If you've been engaged, odds are that you have been to at least a handful of bridal shower events, but that doesn't mean that you're a pro when it comes to planning. Bridal shower venues tend to be more relaxed than a baby shower or a wedding shower, which helps broaden your list of event spaces for the special occasion.
If you need some new ideas after too many "venues for bridal showers near me" web searches, stick around and read about a few of the top bridal shower venues in Macomb County, MI!
Local Cultural Centers
Macomb County, Michigan, is home to a handful of cultural centers with awesome event spaces for you and your bridal shower guests. These centers have had special event packages, rooms, and seating for many different bridal shower party sizes for years.
Macedonian Cultural Center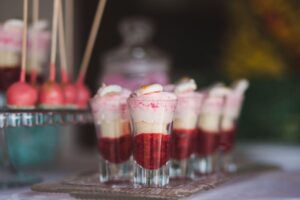 Located on Ryan Road in Sterling Heights, Michigan, this cultural center is a perfect bridal shower venue due to its spacious seating and party rooms.
The event space at MCC has three halls that can accommodate up to 650 seated guests, a conference room that can set 50 guests. In addition, bridal shower guests won't have to worry about finding a bathroom, as the grand lobby offers two sets of bathrooms and a coat check area!
There is a 50 guest minimum at MCC, and catering and decorations are available. Catering ranges from $34 to $40 per person. There are add ons to meal options available.
Italian American Cultural Center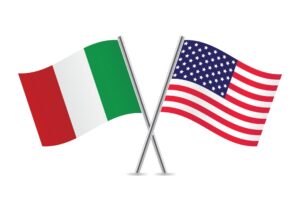 The Italian American Cultural Society was established in 1957 as a way to bring Italian Americans together. The point of this center was to have a meeting place where Italian Americans could gather together and preserve their traditions, values, and customs. (Don't worry, you don't have to be Italian to rent the space!)
The IACS Banquet and Conference Center is located on Romeo Plank in Clinton Township, Michigan.
This event space location can be a good fit for any bride to be for their bridal shower.
So, why stop with a bridal shower? IACS would make a perfect space for any baby showers, birthday parties, or other events you must plan and need a venue to accommodate.
Banquet Halls
As far as venues go, banquet halls are another excellent choice for bridal showers. Still, depending on the size of your party, you need to consider a few factors before booking. First, make sure that the hall is large enough and accommodates the number of guests you want to invite. Also, make sure that the venue offers everything that you are looking for for your bridal shower. Finally, you will want to make sure that the location is spacious enough for all of your guests while also seeing that the style of the venue is sticking to your bridal shower theme.
Vintage House
Vintage House has been an elegant piece of the community for over 50 years now. They have banquet rooms that can accommodate anywhere from 50 to 400 people in their Fraser, MI location.
Vintage House offers a garden party that will access a 6,000 square foot patio to explore for bridal shower options. What could give a bride more inspiration for decorating than a space in the middle of the city that provides ample outdoor space?
Vintage House has amazing caterers to take care of all of the food. In addition, your event will have a host so that the bridal party can sit back at a table and enjoy the fun while the bride opens the gifts!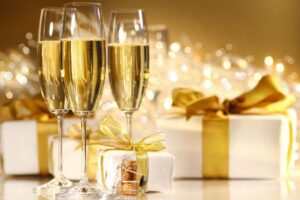 Shelby Gardens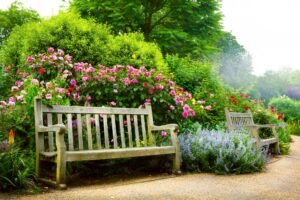 Shelby Gardens is a great space to hold a bridal shower, baby shower, or any other shower or event you may have on your agenda. With 6 different event spaces, this venue can accommodate parties ranging from 50-500 guests.
In front of the Shelby Gardens space, there is a fantastic garden with a waterfall! This space has a rustic style that is perfect for pictures of your bridal shower! Imagine all of the cute photos your shower guests can take!
Premier Events Center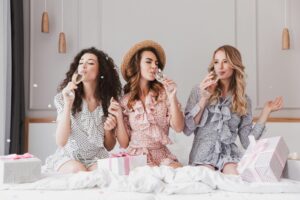 Premier Events Center is a 10,000 square foot banquet hall that hosts 250 events and parties annually. The venue is perfect for hosting everything from a baby shower or bridal shower to a birthday, anniversary, or wedding. They even have packages that will take all of the work out of planning your wedding! 
There is a fantastic food menu that will leave guests talking about the event you hosted. Even if you decide not to keep Premier on your list of shower venues, to-go catering is available for those that end up opting for other locations, like a hotel or their own backyard.
Local Restaurants
If you decide that hosting your bridal shower in a banquet hall or venue is not for you, there are still choices. A local restaurant provides the menu you are looking for, an atmosphere you can lounge in and relax, and cute locations that don't need a reservation just to get a table or a month-long search for a space.
Having your shower at a restaurant is an excellent idea if you have a small wedding and don't think renting a whole room is necessary.
J Baldwin's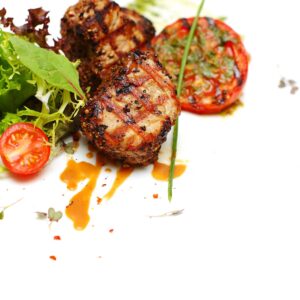 Skip the banquet hall locations altogether. Instead of renting a room, head over to J Baldwins on 18 Mile Road in Clinton Twp. with your nearest and dearest to enjoy a night of fun before your big day!
J Baldwin's has a little bit of everything on their menu, from beer and burgers to cocktails and steaks; there's sure to be something for everyone.
A quick search on the history of this restaurant will tell you that it's a local, family-owned business that started because the owner wanted to give a more casual feel to fine dining. Reserving tables isn't a necessity, but it is recommended.
Treat yourself before your big day!
Tavern at Tina's Countryhouse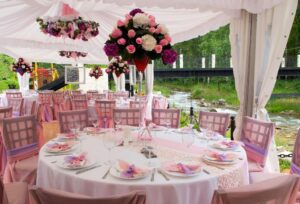 The Tavern at Tina's Countryhouse is an excellent location for any small or medium-sized event for a more laid-back style. This location is perfect for your special occasion with a rustic look, indoor and outdoor seating, and a menu created with fresh items.
Why You Should Choose Premier Events Center for Your Upcoming Bridal Shower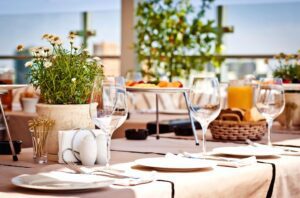 Premier Event Center is one of the most popular venues in Macomb County, and it's not hard to see why. We stay by your side for the entire process to make sure that your day is perfect.
The venue offers many services, from planning to the big day. Premier has an extensive menu on-site or can cater elsewhere. Premier's wedding planner can help you plan your most important day. Menus and dishes can be customized. You can serve plated dinner, buffet stations, family-style, cocktail reception, or dessert. Bartenders serve a variety of drinks at a cash or open bar. Options range from champagne, beer, liquor, wine, and signature drinks. Premier's creative team can design unique centerpieces and other one-of-a-kind decor items. Aisle runners, an altar/arch, and other decor pieces are available. On the wedding day, they will set up and clean up. Additional event options include chairs, tie-ups, tables, linens, drapery, furniture, lighting, china, flatware, glassware, barware, chocolate fountain, photo booth.
Call Premier Events Center for All of Your Shower Needs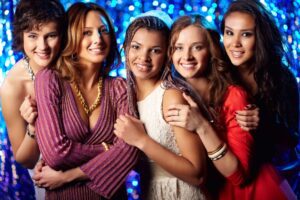 Premier Event Center will not only make your wedding day perfect, but they can help you plan many events for other occasions as well. With preset packages available, and 70 years of banquet service, Premier will go the extra mile to ensure that your event is one you and all of your guests can cherish forever.