Congratulations on your engagement! If you're reading this, then you're probably in the midst of planning your wedding. And if you're planning a winter wedding, then you know that finding a winter wedding venue is crucial. After all, the venue sets the tone for the entire event. 
Winter weddings can be magical. The crisp air, the sparkling snow, and the twinkling lights create an enchanting atmosphere that is perfect for a wedding or cocktail hour. Weddings during the winter are becoming increasingly popular, but finding the ideal venue for a winter wedding can take time and effort. From incredible venues like ski resorts to intimate weddings in rustic barns with cozy yet luxurious interiors, there are countless options for a winter wedding ceremony site that will keep the bride and groom smiling and the guests comfortable.  
Since there are so many factors to consider—budget, location, amenities, guest count, style, menu options, and so much more—the process of finding a winter wonderland wedding venue can seem daunting. But never fear! Premier Events Center is here to help with some of our best tips for finding the perfect venue for your winter wedding.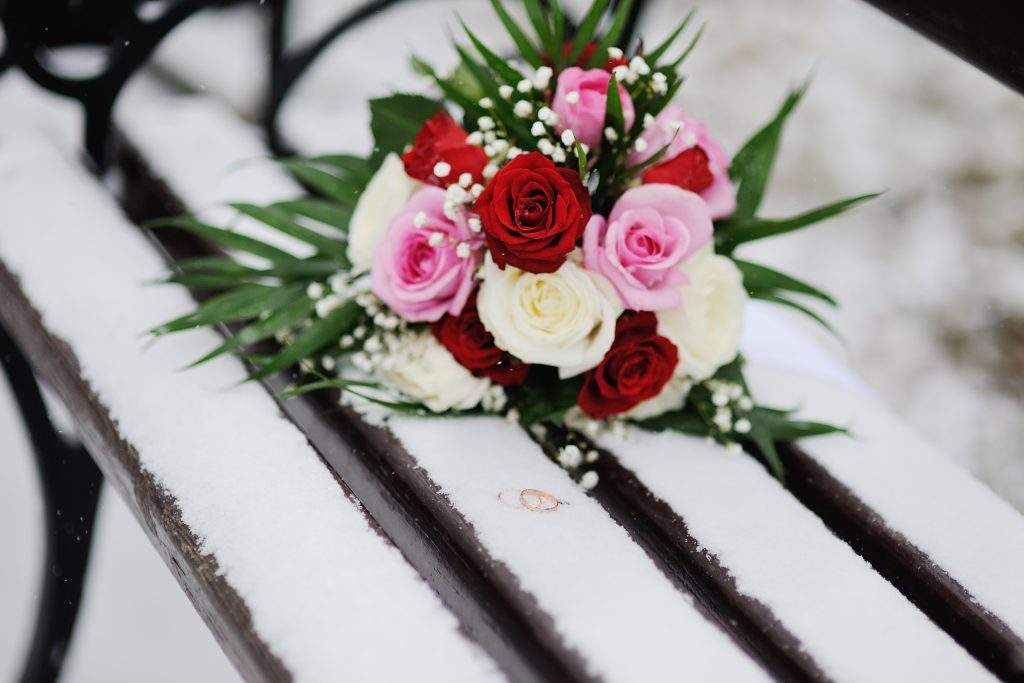 1. Start Your Search Early
Winter is a beautiful time of year to tie the knot. But with the chilly temperatures comes the need to find a venue that can accommodate your guests comfortably. The best venues get booked quickly, so starting your search as early as possible is important.
2. Start by Searching Online
Thanks to the internet, you can now do much of your wedding planning from the comfort of your own home. When you're starting your search for winter wedding venues, we recommend heading to Google (or your preferred search engine). Search terms like "winter wedding venues," "perfect wedding venue for a winter wedding day," or "best winter wedding venues" + "your city/state" should give you a good starting point. Once you've found a few potential venues, take some time to read through their website and reviews to get a better sense of what they have to offer.
3. Choose a Venue With Plenty of Room
You'll want to ensure your guests are comfortable, so look for a spacious venue that can accommodate everyone without feeling cramped. If you're planning on having a large wedding, you'll want to ensure the event space can accommodate your guest list. Vaulted ceilings can add to the feeling of spaciousness in a room, as can grand entranceways and plenty of windows.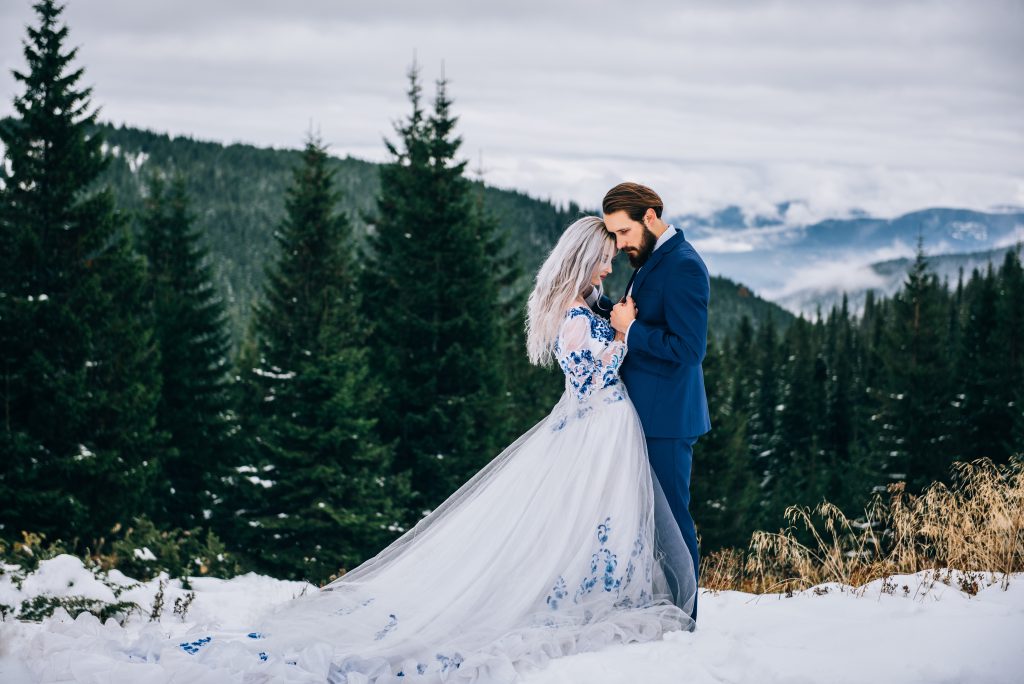 4. Consider an Outdoor Space 
Just because it's cold outside doesn't mean you only have to limit yourself to indoor spaces. An outdoor space can be the perfect setting for a winter-themed wedding. If you're considering an outdoor venue with stunning views, ask what kind of contingency plan they have in place in case of bad weather. Spectacular views aside, you don't want your guests shivering on an outdoor patio while you exchange vows! A ski resort may be the perfect wedding venue if you wish for an outdoor winter setting with panoramic views. Often, these resorts will also give you access to a lodge or other indoor space in case the weather takes a turn for the worse.
5. Consider the Venue's Amenities
When searching for a winter wedding venue, it's important to consider the amenities offered. Ask about catering options. Many venues will have their own in-house catering teams that can create a customized menu for your event. If you're looking for a particular type of cuisine, make sure to ask about the venue's culinary capabilities. You'll also want to inquire about any dietary restrictions. 
If there are specific amenities that you feel are important at your venue, such as a private dressing room, or an in-house event planner, make sure to ask about them when you're doing your initial research. Some venues will also offer special packages that include amenities like a bridal suite or honeymoon suite.
6. Consider an Indoor Venue
While an outdoor winter wedding can be breathtakingly beautiful, it's not always practical. An indoor venue will ensure that your guests are comfortable no matter what the weather is like outside. If you're set on having an outdoor wedding, ensure the venue has a backup plan in case of bad weather. Nobody wants their wedding ruined by a snowstorm!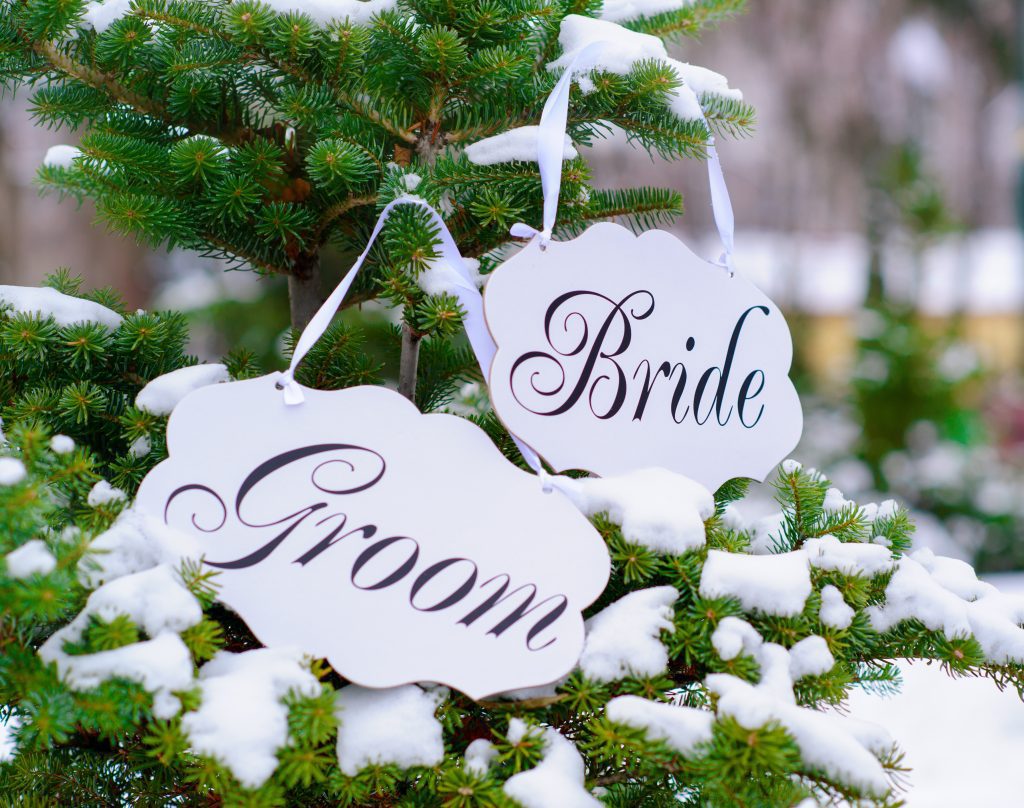 7. Look for a Venue With Indoor and Outdoor Spaces
One of the challenges of planning a winter wedding is dealing with the cold weather. So naturally, you want to ensure that your guests are comfortable, so look for a venue with indoor and outdoor spaces. That way, if it's too cold for an outdoor ceremony, you can move the festivities indoors. 
8. Make Sure the Venue Has Good Heating
Another thing to keep in mind when choosing a winter wedding venue is the heating. You don't want your guests to be cold, so ensure the venue has good heating. This is especially important if there are outdoor spaces that you plan on using. When searching for winter wedding venues, keep the weather in mind when looking at any historical event space, as many of these buildings have not been updated with modern heating and cooling.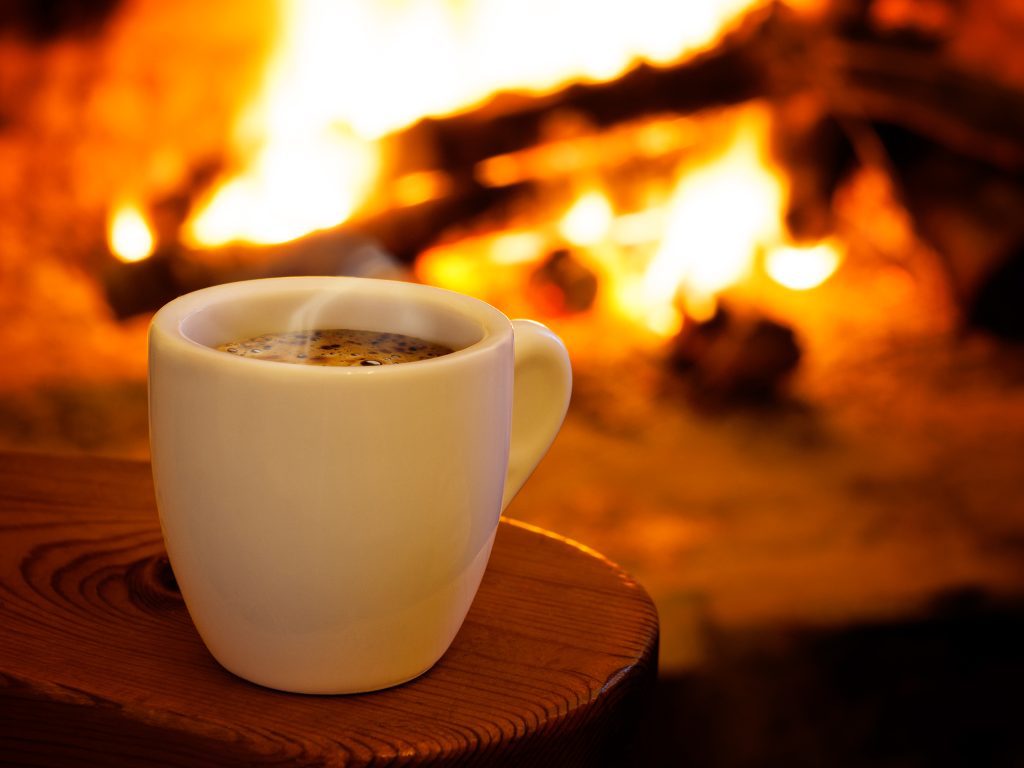 9. Look for a Venue With a Fireplace
There's nothing quite like cozying up by the fire with your spouse on your wedding day. If you're looking for a truly romantic setting, find wedding reception sites with a fireplace (or two). A fireplace is a great way to add a cozy atmosphere and keep guests warm at the same time. You and your new spouse won't be the only couple feeling the love—your guests will appreciate being able to warm up by the fire, too! If you can find a venue that has a fireplace, it will definitely add some extra charm to your big day. 
10. Make Sure the Venue Has Plenty of Parking
One thing you don't want your guests worrying about on your big day is where they're going to park their cars. So when scouting potential winter wedding venues, ensure plenty of parking is available—preferably free parking!—for your guests. 
This is especially important if you're having a winter wedding ceremony in a rural area where guests must travel some distance to reach the venue. Ample parking should be available, so guests can avoid getting stuck in the snow.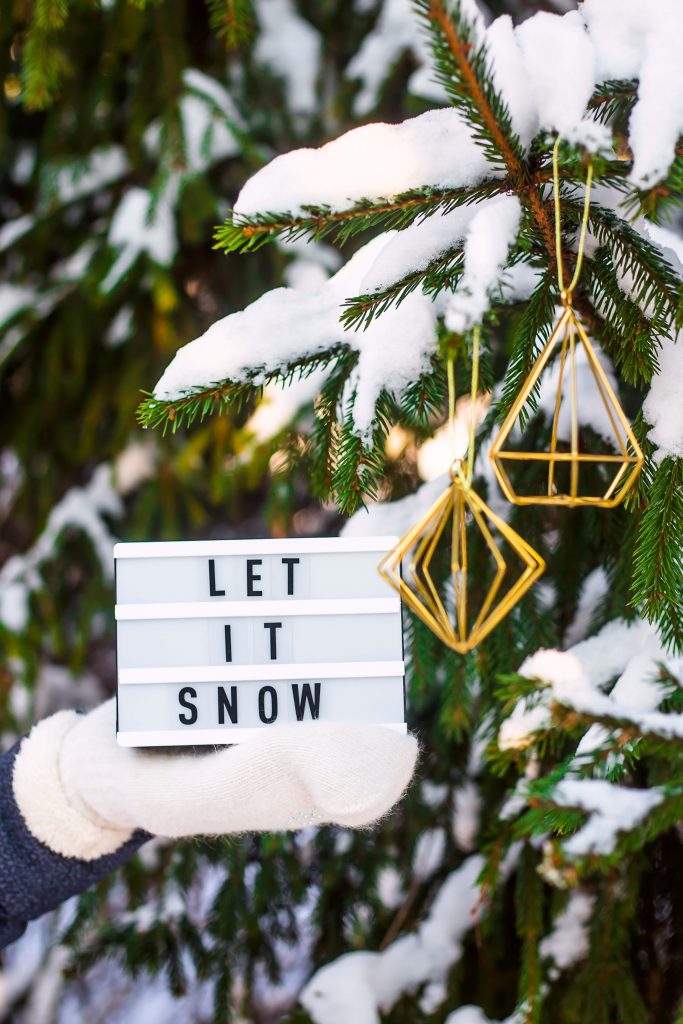 11. Choose a Venue With Lots of Natural Light
Natural light can be hard to come by during the cold weather months. So when you're looking at winter wedding venues, make sure to choose one that has lots of natural light. This will help create a warm and inviting atmosphere on your big day and be a stunning backdrop for photos taken in reception spaces.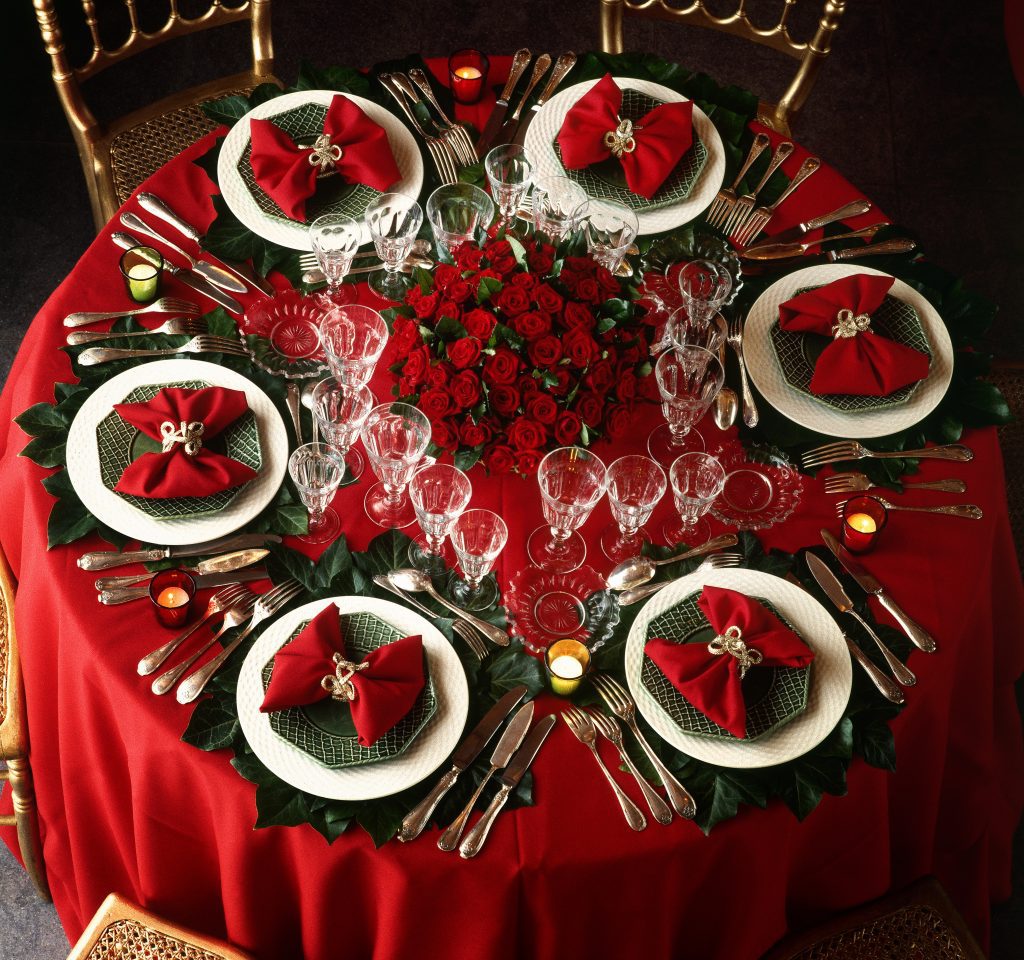 12. Ask About Christmas Decoration Discounts
If you're getting married close to Christmas, ask the venues you're considering during the wedding planning process if they offer any discounts on Christmas decorations. Some venues will have Christmas trees and other decorations up already, so you may be able to save some money if you use their existing decorations. 
13. Ask About Discounts and Special Packages
Many venues offer discounts for winter weddings, so be sure to ask about any potential savings when considering your options. In addition, some venues also offer special winter wedding packages that can include things like discounts on accommodations or catering. 
14. Pay Attention to Pricing 
When it comes to weddings, it's no secret that wedding venues can quickly eat up your budget. That's why paying attention to pricing is essential when narrowing down your list of potential venues for your indoor or outdoor ceremony. Be sure to ask about all possible fees upfront so there are no surprises later.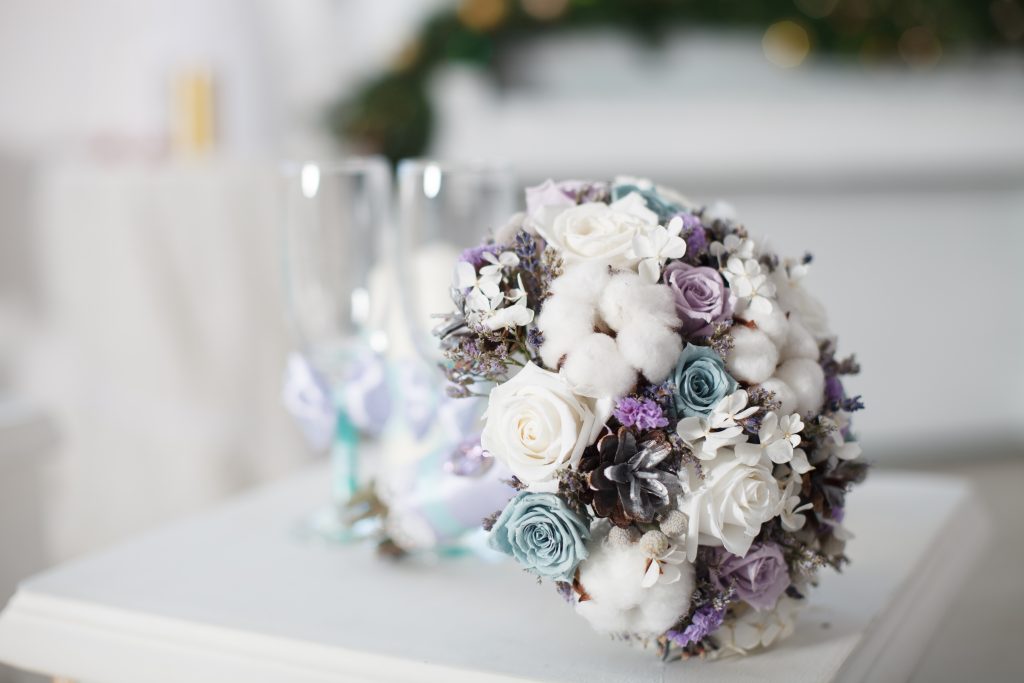 15. Find a Venue With a Backup Plan in Case of Bad Weather
No matter how much you plan, there's always a chance that bad weather could ruin your big day. That's why it's crucial to find wedding venues that have A backup plan in place In case of inclement weather. Most Venues will have an indoor space where the ceremony can be moved if it starts raining or snowing, but it's always good to have a plan B, just In case.
16. Ask About the Availability 
While peak wedding season is typically from May through October, that doesn't mean you can't find a great winter wedding venue if you're getting married during those months. However, it is essential to ask about availability before making any decisions. Remember that popular winter months like December fill up fast with locals and couples planning a winter destination wedding, so if you have your heart set on a particular date or month, be sure to book early! 
17. Take a Tour 
Once you've narrowed your list of potential venues, we recommend scheduling tours with each. This will not only give you a chance to see the space in person but also meet with the staff and get a better sense of their level of service and attention to detail. After all, you want everything to go smoothly on your big day! Make sure outdoor ceremony spaces are accessible in the winter. You don't want your guests slipping and falling on the icy ground!
18. Get Creative With Your Decor
Weddings during the winter season provide a blank canvas for you to get creative with decorating during the rehearsal dinner, wedding ceremony, and reception! Think about using festive holiday elements like garlands, lights, and candles to really make your wedding photos pop. And don't forget the small details, like your wedding invitations and save-the-dates. Incorporating wintery elements into your stationery is a great way to set the tone for your big day.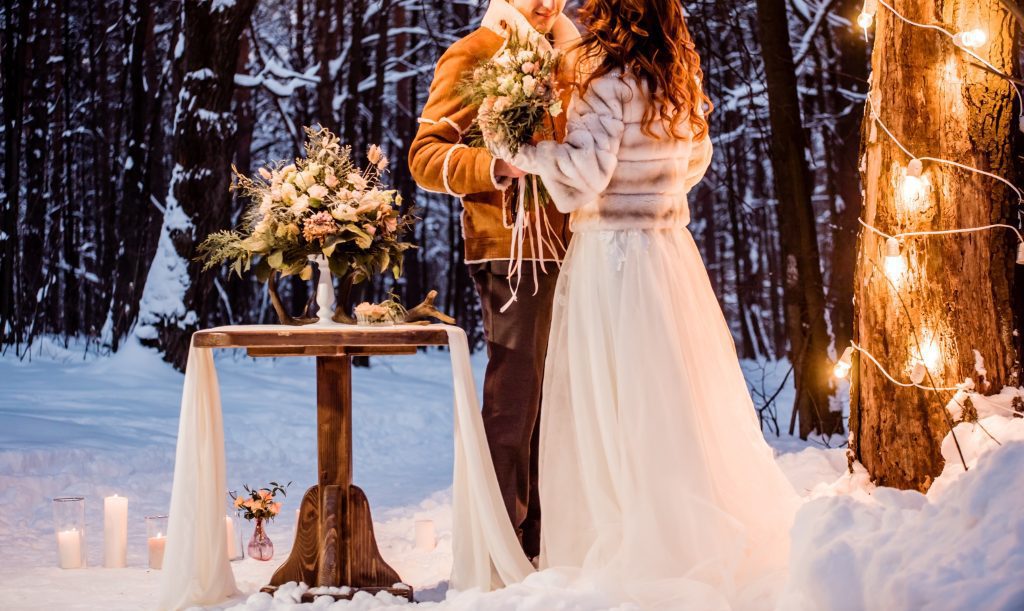 19. Plan for the Unexpected
In the months leading up to your wedding, keep an eye on the weather forecast and have a backup plan in case of inclement weather. By being prepared for anything, you can relax and enjoy your big day stress-free!
Choosing the Perfect Winter Wedding Venue Doesn't Have to Be Difficult
Planning a winter wedding can be both exhilarating and daunting—but finding the perfect venue doesn't have to be stressful! Keep these tips in mind as you begin your search, and we promise you'll find the best possible setting for your big day. We're wishing you all the best in your journey toward wedded bliss!
For an Absolutely Amazing Winter Wedding, Call Premier Events Center
Your wedding day is one of the most important days of your life, so you want everything to be perfect. While there are many factors to consider when planning your wedding, finding a venue doesn't have to be difficult.
Premier Events Center in Clinton Township, Michigan, offers indoor spaces perfect for weddings during the colder months. Our all-inclusive packages make it easy to find everything you need for your big day in one place. Contact us today to schedule a tour of our facility or to learn more about our services!