When a loved one dies, it's essential to come together as a community and support the family. If you're looking for a way to show your support for the deceased's family, hosting a funeral reception is a great option. A funeral luncheon can provide a warm and inviting atmosphere for friends and family to come together and pay their respects.
If you're looking for a venue for a memorial service, Premier Events Center in Clinton Township, Michigan, is an excellent choice. Not only do we have ample space for a large crowd to feel comfortable, but we also have catering services for funeral luncheons with menus filled with delicious comfort food from our in-house kitchen that will be a crowd-pleaser for the people attending. We also offer various beverage options, including non-alcoholic beverages and full bar service.
We are conveniently located close to several local funeral homes such as Kaul Funeral Home, Faulmann & Walsh Golden Rule Funeral Home, Grace Memorial, Bagnasco & Calcaterra Funeral Home, Resurrection Funeral Home, Kaatz Funeral Home, United Memorial Funeral Home, and others in the Metro Detroit area. This ensures that it is easy for your guests to attend the memorial luncheon without having to worry about traveling too far.
Let our experienced staff take care of the accommodations and help make your memorial luncheon special.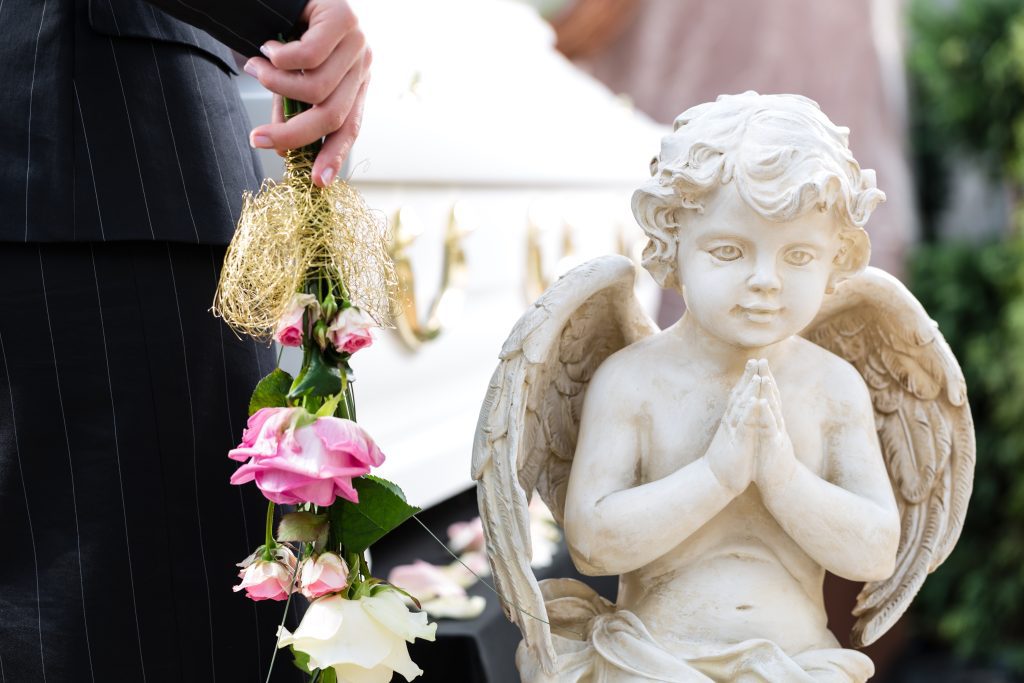 Planning the Luncheon
When you're planning the memorial luncheon, it's important to keep the following things in mind:
The date and time of the event
The number of people you expect to attend
The luncheon menu
Entertainment, if desired – this can include the favorite music of your lost loved one or a slideshow presentation of memories.
Unique touches that will make the event memorable
It would help if you also decided who will speak at the event and what program you would like to have. Once you have all of these details ironed out, you can begin making arrangements with the venue.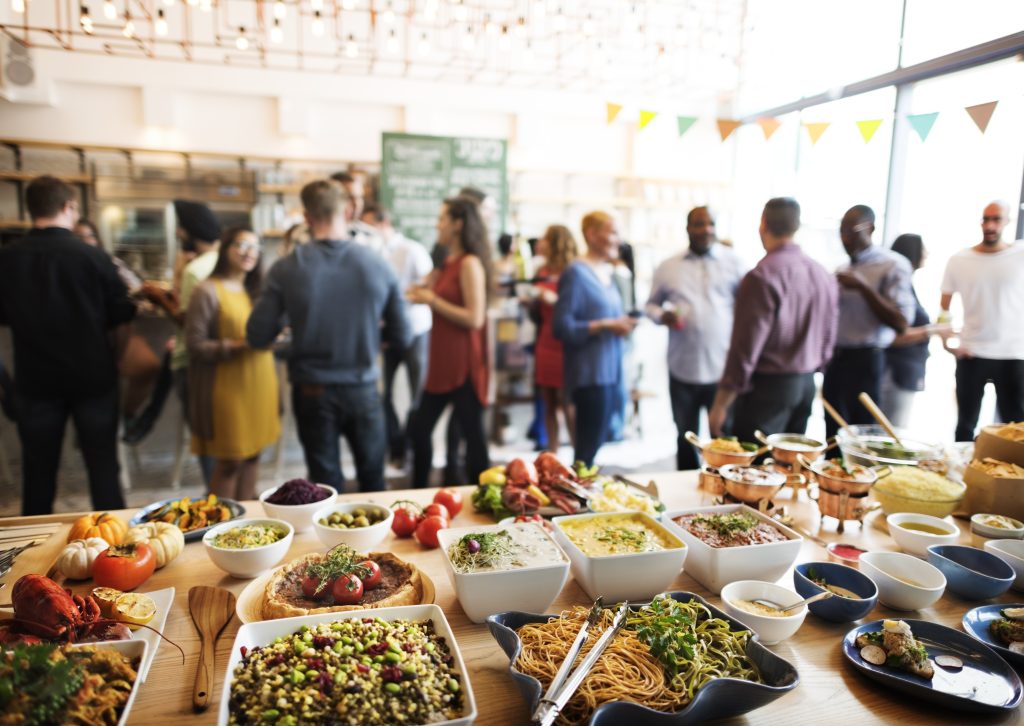 Choosing a Venue
The venue you choose will depend on your needs, the size of your guest list, and other amenities you may require to celebrate the deceased's life.
Premier Events Center is an excellent option for hosting your memorial luncheon. The center has two separate event spaces, so you can choose whichever space best suits your needs. Our Valentina Ballroom seats 340 guests comfortably, and our Bella Amore Ballroom is perfect for parties of up to 110 people. If you have a large party, both rooms are available for combined seating of up to 450 guests. The staff at Premier Events Center is also very accommodating. We will work with you to ensure that your event goes off without a hitch.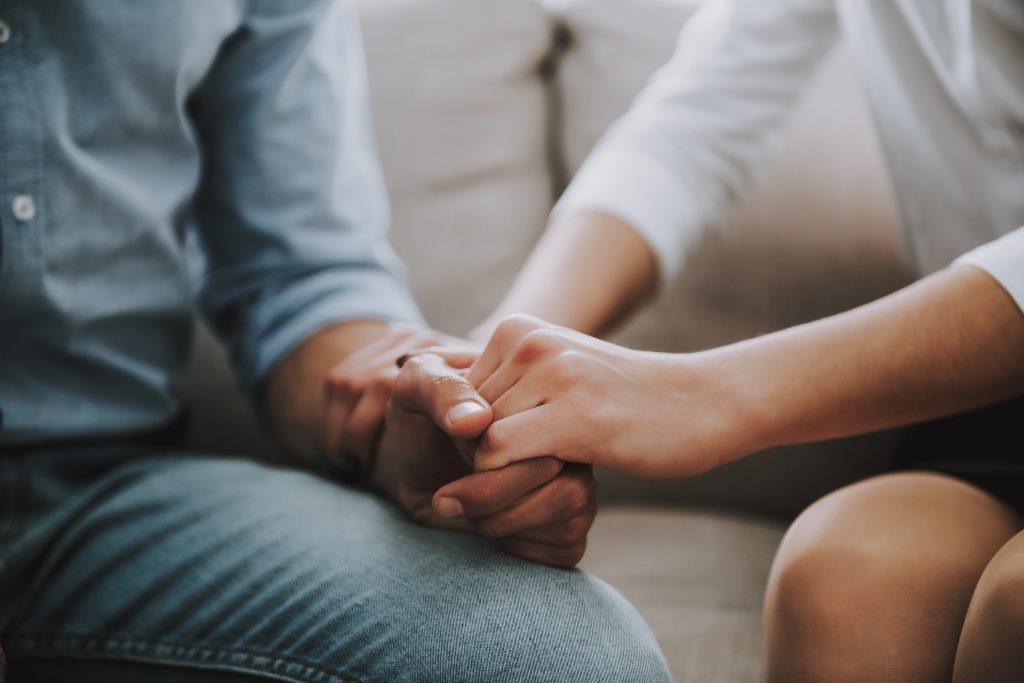 Making it Memorable
There are many ways to make a memorial luncheon special. One idea is to create a collage of family photos or create a photo slideshow set to music. You could also ask everyone to write down their favorite memory of the deceased and share them at the event. Whatever you do, make sure that you take some time to personalize the event so that it genuinely reflects the life of the person you are honoring.
To ensure that you make the event special for the family and friends of the deceased, follow these simple guidelines.
Talk to the Family to Get Their Input on What They Would Like
Before choosing the food, decorations, and music for the memorial luncheon, it's important to talk with the family to see what they would like. They may want traditional dishes or certain flowers in honor of their loved one. Ask the family if there is anything special that they want to be included in the luncheon.
Our staff is here to assist you if you're unsure how to proceed. We've organized numerous memorial luncheons and are more than happy to discuss any ideas you have.
Choose Dishes or Flowers That Were Important to the Deceased
If you're looking for a way to make the luncheon extra special, consider choosing dishes or flowers significant to the deceased. This can be a powerful and meaningful way to honor them. Our staff is knowledgeable about local flower shops, so feel free to reach out with any questions or requests.
You may have received flowers from relatives present for the service at a nearby funeral home such as Kaul Funeral Home, Faulmann & Walsh Golden Rule Funeral Home, Grace Memorial, or others. If this is the case, talk to our staff; they can help you incorporate them into the memorial luncheon.
Decorate the Venue With Sympathy Flowers and Photos of the Deceased
One of the best ways to make a memorial luncheon memorable is to decorate the venue with sympathy cards, flowers, and photos of the deceased. It's a great way to remind guests of the special person you are honoring, making the event more meaningful for everyone.
You may want to show your love and respect for the deceased by setting up a memorial table or display at the luncheon. You can use this to showcase photos, mementos, and other special items that were meaningful to the person. It's also a great way to create an atmosphere of remembrance and celebration.
Play Music That Was Meaningful to Them
Music is a powerful way to honor someone's memory. Consider looking for music that was special to them and playing it during the memorial luncheon. This could be anything from their favorite classical piece to a song that reminds you of them. It will surely bring a tear to the eyes of many and make the event even more special.
Have a Place for Guests to Write Condolences in a Book or on a Memorial Website
Having a place for guests to write their condolences is a great way to personalize the memorial luncheon. Consider having a book or an online website where people can leave messages of sympathy and love in remembrance of the deceased. This is an emotional gesture that can really help bring closure to the family, friends, and other mourners who are attending the event.
Remember that your older relatives may prefer a physical memorial of their loved one. A memorial website may be perfectly fine for younger guests. Still, an older relative may feel more comfortable writing in a book. An older spouse may find it comforting to have a physical reminder of the life of their love.
Serve a Variety of Food and Drinks, Including Coffee, Tea, and Desserts
Funeral reception food is typically a mix of savory and sweet items. This may include sandwiches, finger foods, salads, and desserts. Consider adding some traditional dishes that the deceased enjoyed as well. Serve hot and cold drinks such as coffee, tea, and soda for guests to enjoy throughout the afternoon.
Thank Your Guests for Coming and Tell Them How Much Their Support Means to the Family
Don't forget to thank your guests for coming and expressing their support. This is a great way to show them how much the family appreciates their presence at this difficult time. It's also a wonderful opportunity for friends and relatives to share memories of the deceased, tell stories, and reminisce about all of the good times they had together.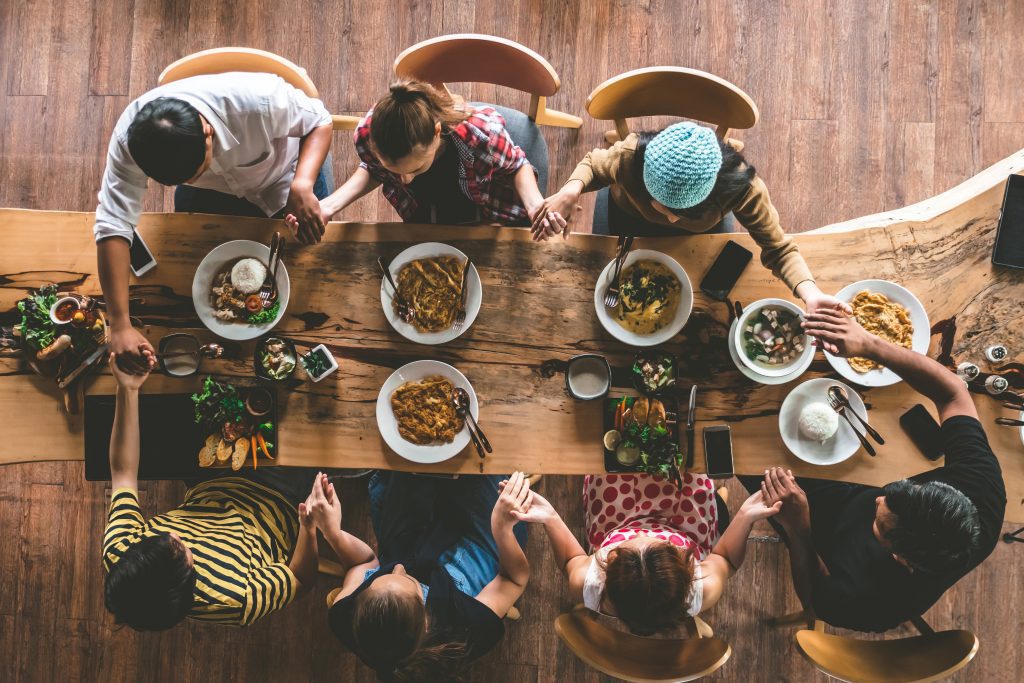 Funeral Luncheon Menu Ideas
The main point of a funeral reception is for the family to gather with friends and guests in a warm, friendly atmosphere, enjoy each other's company, and eat comfort food while reminiscing about the deceased. Some people prefer buffet funeral food, while others prefer sit-down lunch services where all guests eat together. What you choose depends on the family's traditions, the size of the gathering, and your personal preference. Here are some ideas for a funeral food menu that can make the funeral luncheon even more special.
Finger Food Funeral Luncheon Menu Ideas
Finger foods are great for a funeral food menu! They are easy to serve, and guests can grab them quickly, allowing for time for more meaningful conversations. Some ideas for your funeral luncheon are:
Assorted wraps and mini sandwiches – turkey, chicken, tuna, and egg salad sandwiches are all funeral luncheon favorites.
Veggie platters – a variety of raw vegetables such as carrots, celery, cucumbers, and peppers.
Fruit platters – fresh fruit is always a hit funeral reception food.
Cheese and crackers – a classic appetizer that guests always enjoy
Deviled eggs – a traditional comfort food that is always a favorite
Potluck Style Funeral Luncheon Ideas
If your funeral reception is going to be a more laid-back affair, a potluck-style dinner may be the perfect funeral food. This is a great way to honor the deceased's memory and make sure everyone has something special that reminds them of the person. You can assign dishes for people to bring or let guests decide on their own. Some potluck funereal food ideas include:
Salads – food items like potato salad, pasta salads, tossed salad, cole slaw, etc., are great because these foods will keep for a while after they are prepared.
Casseroles – recipes like funeral potatoes, lasagna, and macaroni and cheese are comforting dishes that can be easily shared amongst a large group, making them a favorite dish for this type of service.
Desserts – cookies, cake, pies, and other desserts are always a hit at any gathering.
Sit-Down Funeral Luncheon Menu Ideas
If a traditional sit-down meal at your loved one's favorite restaurant or a venue that can accommodate your whole family with delicious catered food is more your style, you can choose a sit-down funeral luncheon menu with ease. Popular items for a sit-down meal include:
Salads – to start, salads are always a great option. Potato salad and pasta salad are both popular options.
Entrees – main dishes like roast beef, fried chicken, fish, roast beef, or pasta recipes are all excellent choices for your funeral luncheon.
Desserts – cookies, cake, and pies make the perfect ending to any meal.
Regardless of the funeral meal type you decide to commemorate your loved one's service, remember the importance of gathering together and celebrating their life. A funeral luncheon is a great way to honor the memory.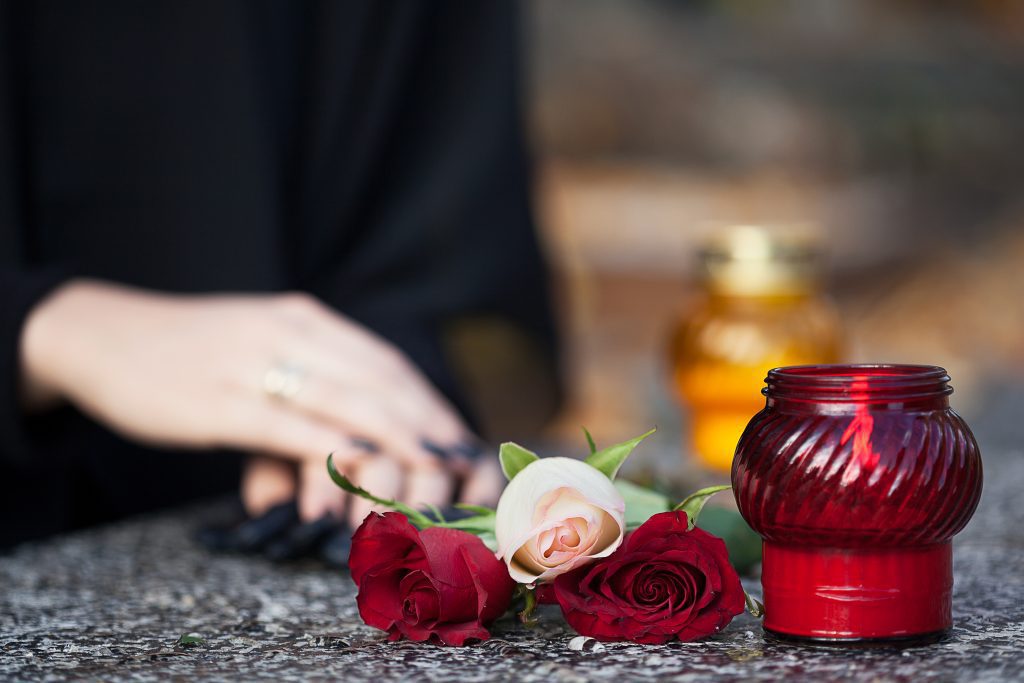 Choose Premier Events Center for Your Funeral Meal Reception
Consider Premier Events Center in Clinton Township, Michigan, for a catered meal of funeral reception foods prepared in-house and served directly to your table. We are close to several local funeral homes and offer state-of-the-art facilities and a variety of catered reception food options for you to choose from. Plus, the friendly staff is more than happy to help you plan the perfect funeral meal for your loved one.
Contact us today to learn more about hosting a memorial luncheon for your family!