What is Considered to be the Perfect Wedding Venue
A wedding venue is a place for hosting weddings. The perfect venue will depend on what your ideal wedding ceremony looks like, whether you are planning a winter wedding or you're looking for an outdoor wedding, and if there is enough space for your guest count. You will also base your choice on what kinds of amenities and services they offer, whether or not they fit your style and preferences, and if the particular venue has is already booked for your wedding date.
Venue Tour Etiquette
When you visit a location, make sure to wear something casual that is dressy enough to show off your style yet comfortable enough for walking around and checking out the reception space. Bring someone with you who has seen the process of planning a wedding before (e.g., parents, close friends) and who will be able to point out details that might be good or bad about the available space.
How to Choose One Venue from the Wedding Venues You've Toured
Make a list with your partner of the things you must have at your venue and any issues that may be a deal-breaker. Then, keep a tally of what each venue offers compared to your list while touring your venue options.
Compare each venue by asking yourself these kinds of questions: Is this my "dream venue"? Is their dance floor large enough for the number of guests that will attend? What amenities and services will they provide? Is there outdoor space? Do they have an on-site wedding planner?
It's best to visit 2-5 locations throughout the wedding planning process so you'll have a better sense of what's available in your area with your wedding style. You should base your final decision on how well their staff accommodates any requests and if they are flexible with any changes you might need to make. Check out reviews from past couples before you sign the venue contract!
Once you've toured the potential venues in your venue search, limit yourself to two venues that have what you are looking for and sit down with your partner to make a decision. When you find the venue that feels right, from the ballroom to the garden, you'll know it's the wedding venue for you. Pay attention if you get a good gut feeling that won't go away! If a venue gives you butterflies, it could very well be the one!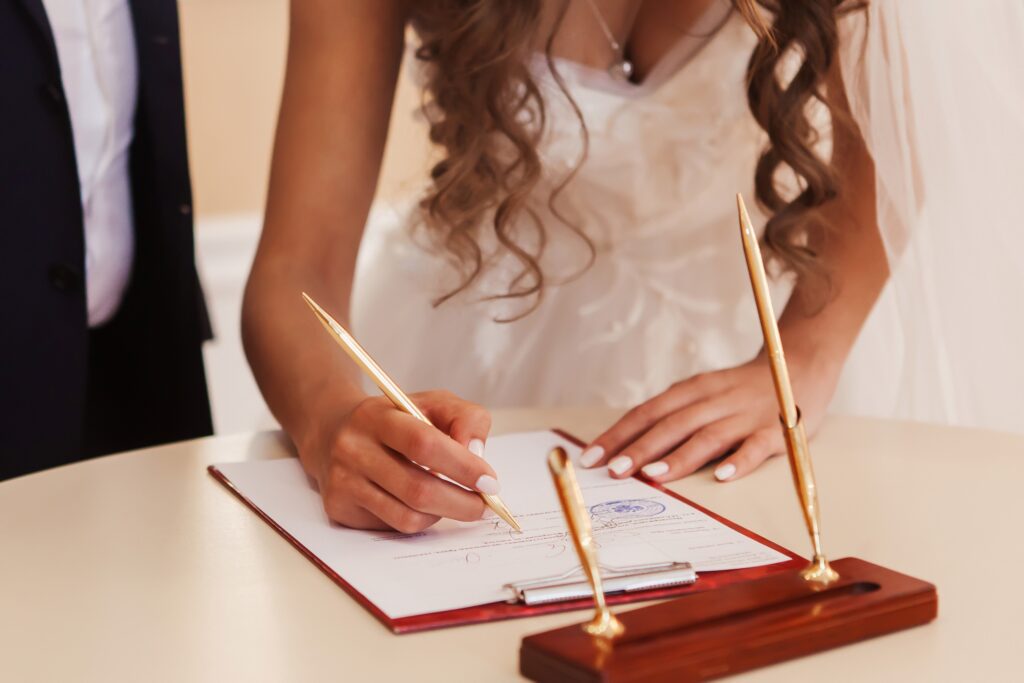 Choose Premier Events Center for Your Perfect Wedding Day
Premier Events Center is a top-rated, full-service venue run by event professionals in Clinton Township, Michigan, that strive to give you a stress-free wedding location that will have friends and family members talking about your big day for years to come.
With its choice of two separate spaces, in-house catering, and an on-site venue coordinator to help with all of your wedding venue ideas, your guests will get the best of both worlds: an elegant setting and easy access to all the fun things around it. Contact PEC about your event today!