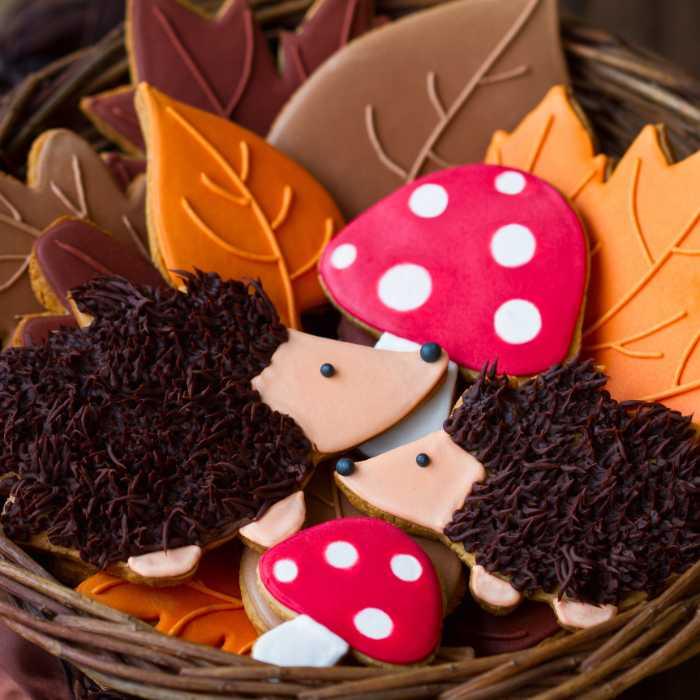 A baby shower is a party thrown for an expectant mother, celebrating the upcoming birth of her baby. Traditionally, guests bring gifts for the new mom for her to open at the shower. The gifts are often necessities like baby socks and diapers.
Today, many people throw baby showers and gender-reveal parties where everyone who attends brings one present to open at the event. Guests can also bring food or drinks to share with attendees during the celebration.
Baby showers are the perfect opportunity to show the expecting mother how excited you are about her little one. As such, most people put a lot of effort into planning and hosting the event.
It is also not unusual for close family members or friends to throw their own more personal baby shower to celebrate with the mother-to-be.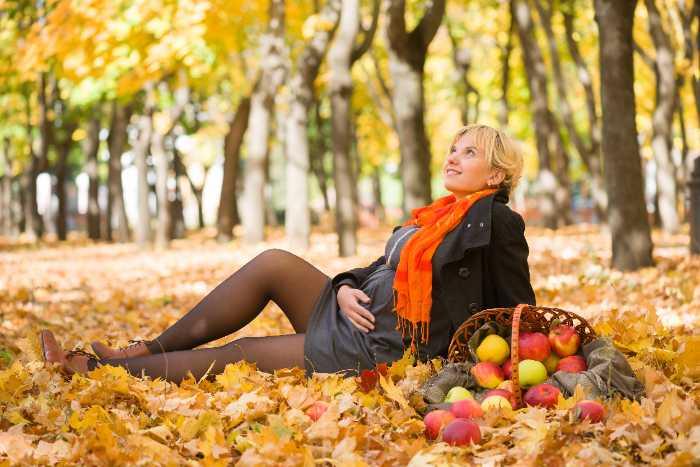 An autumn baby shower is a perfect excuse to decorate with pumpkins, leaves, mushrooms, and traditional Fall colors. Then, add some maple syrup-inspired favors, such as sugar cookies, have hot cocoa ready, serve a dessert that is "pop-able" (like caramel apples or mini pecan pies), and best of all, have a theme that's relevant to the new arrival and contains all of your favorite colors!
In this article, we will be exploring a few baby shower-themed decorating ideas for the Fall season of 2021.
Classic Favorites
Whether Fall or Winter, Spring or Summer, there are tried and true favorites that will always be timeless baby shower ideas. There is nothing wrong with an expectant mother wanting a super cute baby shower that is elegant and classy.
One bonus to sticking with a theme that has become a staple is that supplies and decorations will always be easy to find!
Baby Animal Baby Shower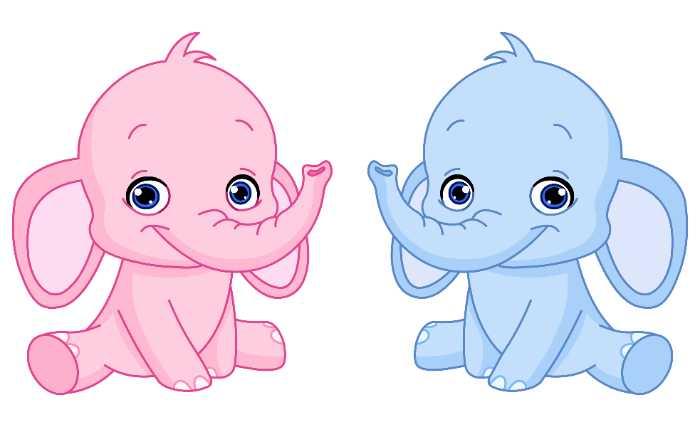 Although ideas for this theme are relatively straightforward most of the time, those little touches make a baby shower party with a common theme memorable. One of these ideas is cute animal baby shower decorations.
When you think about a baby shower, it's easy to see cute things like teddy bears and little elephants surrounding all the guests, a cake stand covered in baby animals with pink or blue diapers, and possibly even animal balloons and even a diaper cake!
For a personal touch on a standard diaper cake, switch out regular rubber bands with hair ties with animals which you can purchase at most dollar stores!
You can use any animals for baby shower ideas: owls, pigs, monkeys, or even sheep (which could be further emphasized by making the cake look like one of these). The possibilities are endless!
A mason jar filled with animal cookies for each person attending is an excellent item for guests to take home. You could even take it one step farther with pink or blue frosted cookies in a mason jar!
Alphabet Baby Shower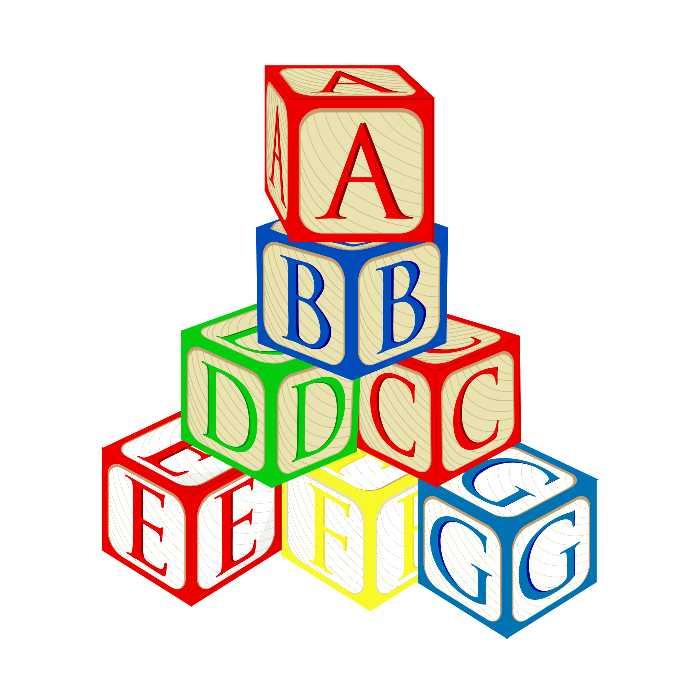 Another classic baby shower idea is an alphabet-themed shower. Decorating with the alphabet can be as straightforward or as elaborate as you want it to be.
Having a baby shower with an alphabet theme includes having printed words that spell out the baby boy or baby girl's name or have letters made from baby blocks!
You could also find an alphabet cake topper or one made of baby blocks and a diaper cake with letters on the diapers.
The shower activities may also include word searches, mazes, and baby-themed baby shower games with a similar concept.
Helium balloons are a fantastic go-to for surrounding the party gift table.
Tea Party Baby Shower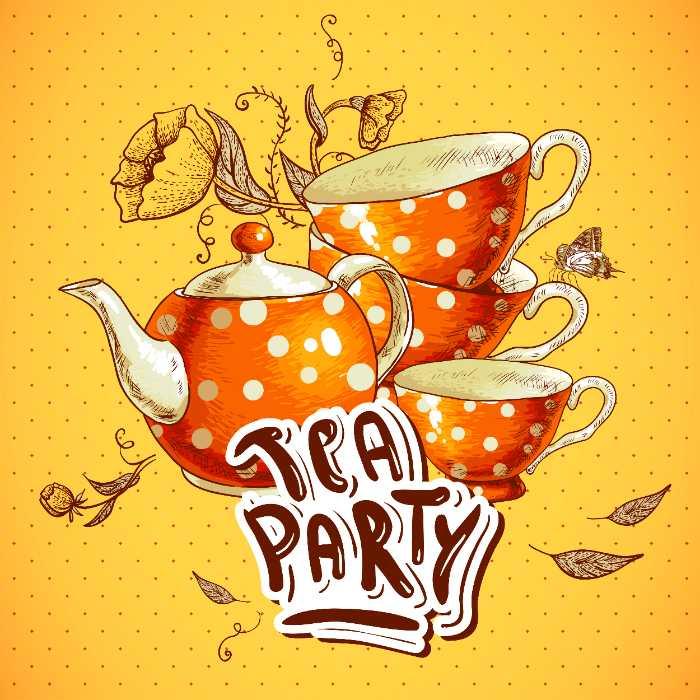 Another baby shower idea is to create a classic tea party complete with all the delectable desserts and drinks that go along with such parties. These themes for your happy day should include things such as cucumber sandwiches, scones, and cake pops on your baby shower table.
Tea parties are usually elegant, classy affairs that tend to be more feminine as far as activities and decorations are concerned. However, decorating for this type of baby shower decor can quickly get creative juices flowing, especially if the party is for a new baby girl.
You'll want to make sure that you have flowers (possibly pink or blue flowers) and tea lights surrounding your buffet table. You can procure most of the items needed at the craft store or even at the dollar store!
If you cannot find a specific item when it comes time to decorate for your party, be sure to look online. Baby shower decor and party favors are often expensive, and you may be able to save a few dollars by purchasing from somewhere like Amazon or taking some components into your own hands with a DIY baby shower. Your cute idea for your upcoming little girl or boy will be all the rage!
Fall Themed Decorating Ideas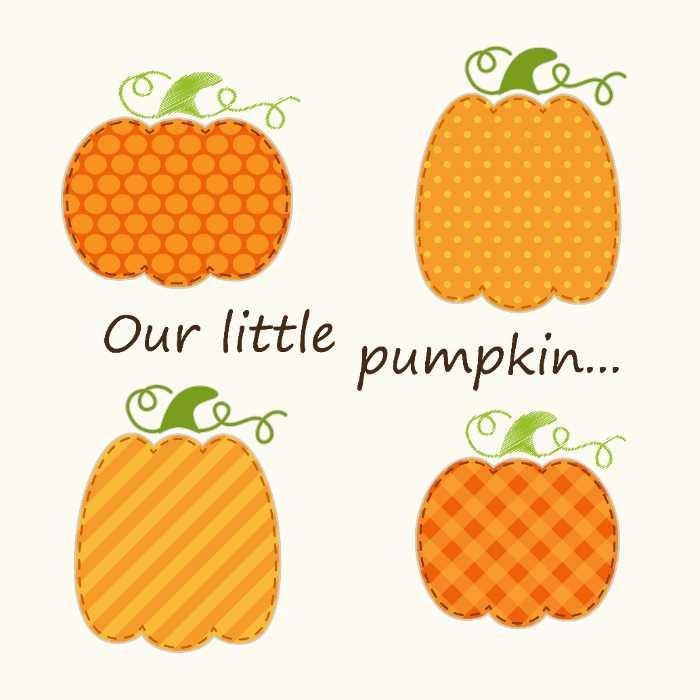 Fall season 2021 will be all about cozy, fall-themed decor with some beautiful flowers.
These are some great ideas for baby shower decorations with a fall theme so that you can have your cute event in the falling leaves or falling snow this season.
Halloween Baby Shower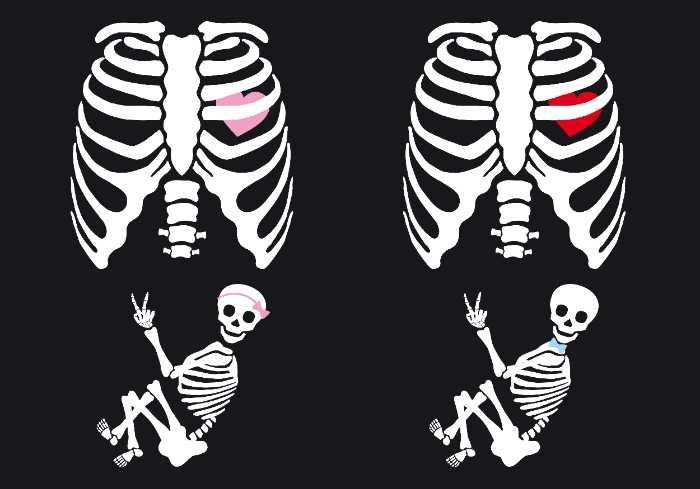 Halloween-themed baby showers are trendy. These decorations are usually either spooky and cute at the same time. There are so many different variations of Halloween themes the sky is the limit when decorating your baby shower with this theme.
If you want to go all out, there are places online you can order costumes for guests – especially for the mom-to-be!
If you're putting together a DIY baby shower, a fun idea would be to create a cute centerpiece for the baby shower table. This is an easy way to add some Halloween-inspired baby shower decor.
You can find many of the necessary items for DIY baby shower projects like these at the dollar store! Everything from spray paint, flowers, pom poms, card stock, tissue paper, and even mason jars are standard items that can be found on a dollar store shelf and worked into perfect baby shower decorations that your guests will absolutely love with a bit of creativity and time. The dollar store will even carry super cute Halloween baby items that can be used as decor!
"Fall In Love" Baby Shower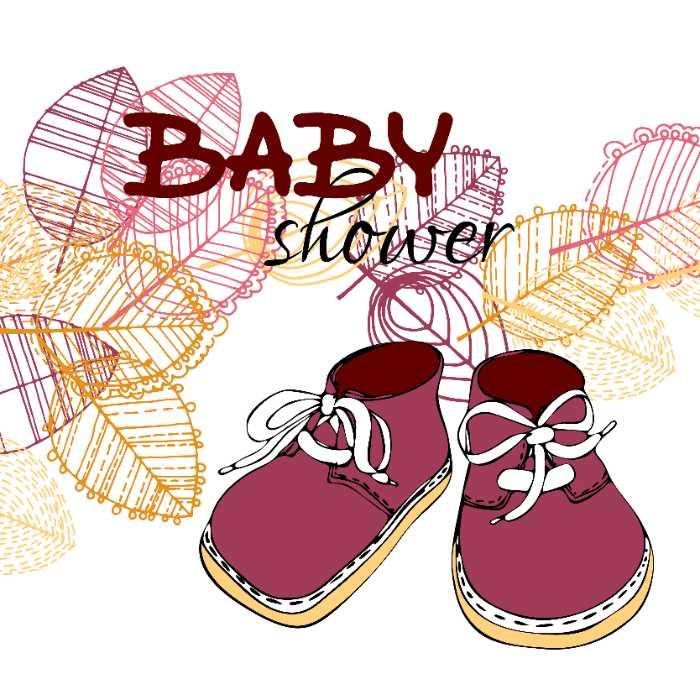 These parties are filled with pumpkin decorations and warm colors of reds, oranges, yellows, and browns. Rustic and elegant mason jars with a sprig of ivy or a pumpkin can add some serious flair to your baby shower decor.
The "Fall In Love" theme is a common theme for many different types of parties, but it's especially great for a fall-themed baby shower! Such decorations are also simple to put together if you're a DIY baby shower type of mom-to-be – everything from pumpkin candles to faux pumpkins. Mason jars with candles are perfect for this theme.
The dollar store is also the best place to pick up these ideas for your baby shower decor. You can find so many different helpful party items there, even things like a pumpkin-shaped mason jar! – along with other cute decorations that fit the fall theme.
A cute idea for the table is placing a few baby pumpkins around the main centerpiece. This will help to tie in your fall-themed baby shower decoration, and you're guests are sure to love it!
Woodland Baby Shower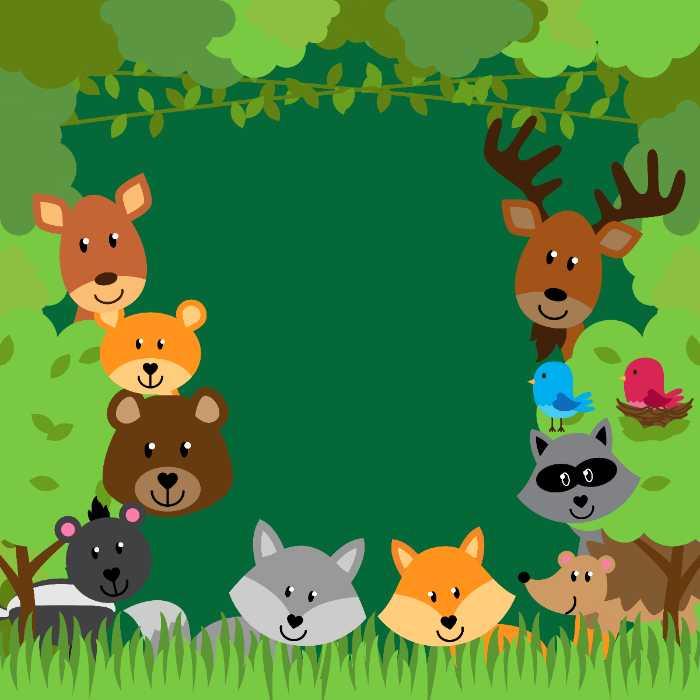 These parties are perfect for the mom-to-be who loves cute and quirky woodland creatures.
You'll want to make sure you have a few flowers around your table to give this idea some life and breath. The dollar store is also great for woodland baby shower decor like this, especially if you're planning a DIY baby shower! It's where you can find cheap, faux flowers that are perfect for this type of baby shower theme, and the Fall seasonal items are sure to include things like tissue paper and ribbons covered in leaves.
You may also want to consider some cute woodland decorations like little birdhouses or even string lights scattered around the room and your welcome baby sign.
Don't forget about having little animal crackers on your table as well!
A woodland-themed shower can include rabbit and fox décor, too! There is nothing more perfect than a woodland creature theme to celebrate the cuteness of your upcoming baby.
If you're a crafty mother-to-be (or if the person in charge of your shower is), there are many items you can create yourself for a DIY baby shower- such as a fun "oh baby" tablecloth covered in cute flowers that go perfectly with the woodland theme!
Apple Orchard Baby Shower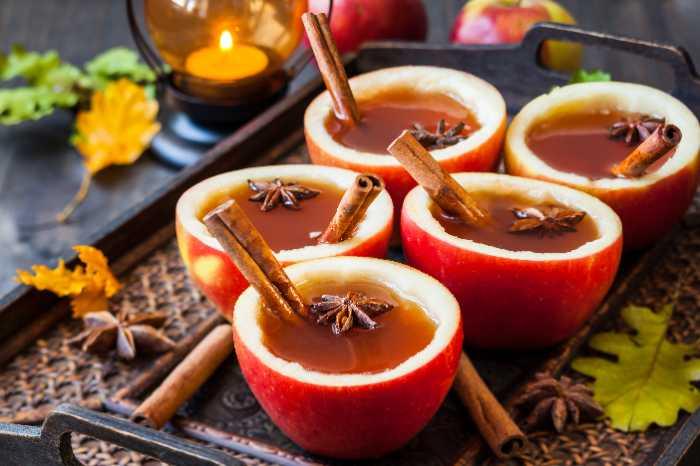 What is Fall without the apple orchard? Crisp air, apple pies, and beautiful leaves are all iconic to this season!
The apple orchard is such a fun theme for any Fall event, especially a baby shower! A few ideas to incorporate this theme into your baby shower decor would be some mason jars with apples and the words "apple of my eye" painted on them, or even a photo of the mom-to-be with her baby bump painted red and brown to look like an apple!
If you have some wall space, or if your shower is held in a restaurant or banquet hall with a decent-sized bathroom, consider hanging up some bright red and yellow tissue paper to make you feel like you're actually standing in an apple orchard.
You can also find some super cute fabric at the dollar store with apples on it and use it to make a few cute decorations for your DIY baby shower.
For your welcome sign, consider making one that says something like "Let the countdown begin," with apples on it.
You can find many things in the dollar store that fit this theme (and they're perfect for DIY projects). For example, you may discover tissue paper with printed leaves, loose dried mushrooms, or even some thin branches to use in your centerpieces!
Apple-themed showers are perfect for Fall!
Thanksgiving Baby Shower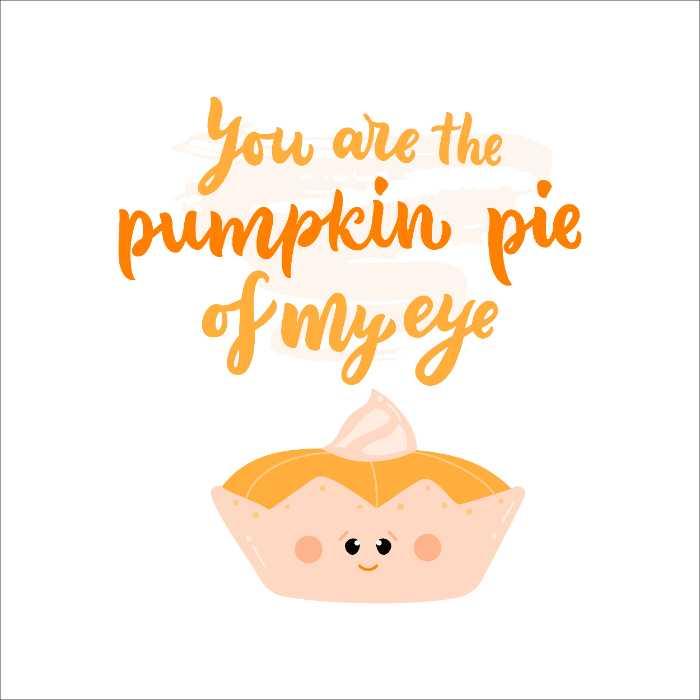 Thanksgiving is all about being thankful for the things you have. So is there anything better to be grateful for than your new baby boy or girl?
You can make your baby shower decor Thanksgiving-themed in many different ways. You can use pumpkins, pinecones, leaves or even make it a harvest-themed party! But, if you are looking for cute ideas, a "Little Turkey" themed shower is at the top of that list of fun ideas!
You can use a color scheme of brown and orange to make your baby shower look like a Thanksgiving feast. A turkey cake topper is sure to be a hit, and turkeys around the gift table surrounding (and even standing on) the gifts will be so much fun it will keep your guests talking about your awesome ideas for your happy day well after your party is over! For some extra whimsical fun, you can paint the turkeys blue or pink!
Make sure you have centerpieces that go along with this theme! A cute way to create these for your DIY baby shower is by using coffee filters or brown paper bags. Cut them into the shape of turkeys, add a little piece of yarn or string so they can be hung, and add some feathers to them!
Consider having a cute sign at the entrance of your baby shower that says, "Let's count our blessings," with leaves around it. Maybe have a small saying on each place setting that says something like "Thankful for my little blessing."
Any guest, along with any typical mom, will be a big fan of the little touches.
Tips and Pointers
A pastel pink and blue color palette is a popular choice for baby showers. The colors are neutral enough to fit in with any baby-themed decor chosen by the mom-to-be.
A gender-neutral baby shower theme will leave more options open when it comes time to decorate than just pink and blue.
You don't want to make your decoration or theme too specific as guests might not know what to bring you as a present. For example, the last thing you want is 80 pairs of baby socks with turkeys on them!
It is an excellent idea to let guests know your theme and colors so everybody can get creative regardless of budget!
Why Choose Premier Events Center to Host Your Baby Shower
When deciding on a shower venue, it's essential to consider your options. You want to find a venue that will make your day special and ensure it is a day worth remembering. (As if anyone would forget!) Premier Events Center is happy to help you with your baby shower celebration.
We are a full-service banquet and event center with a dedicated staff ready to help you host a truly memorable event. Our facility features two separate rooms, accommodating up to 340 guests in our Valentina room and 110 guests in our Bella Amore' room. On-site catering so that the food is steaming hot when you are ready to eat, and planners will be there for you every step of the way.
In addition to the beautiful venue, we have packages that include catering options and party rental options. We want to make sure everything is taken care of for you to ensure that your baby shower or other special event is truly unique. You can schedule a tour of the facility by calling us or enquiring on our website.
Our staff would love to help you bring your ideas to life!
Call us now and let us craft your perfect baby shower!