It's that time of the year again. You're looking for a great baby shower theme for your friend who will have their first child in 2022.
The following have traditionally been some of the best baby shower themes and baby shower ideas. Still, some may think they're a little bit dated. 
So, for 2022, let's have some fun and give these outdated baby shower themes a much-needed makeover! We hope that you find the baby shower ideas you're looking for, and we're here to help you get on the path of choosing the perfect baby shower theme for your 2022 party!
Tea Party Baby Shower Theme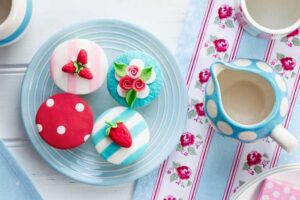 Tea party baby shower themes have been popular for a long time, and that popularity shows no signs of fading. So why not choose this one for 2022? This theme has always worked especially great if the new parents are expecting a little princess. However, it's easy to give the baby shower theme a modern twist if the new parents expect a baby boy instead. Or even if they're looking for a more gender-neutral baby shower!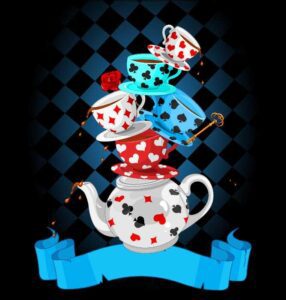 Our favorite go-to for this baby shower idea would be a Mad Hatter Party!
The food can be simple: tea sandwiches (cucumber, egg salad, etc.), scones with cream and jam, cake pops instead of a traditional cake. Or, instead of a traditional cake, try having a cupcake tower. Instead of classic baby shower games, play pin the teacup on the saucer and pass around a teapot to collect tips for the parents-to-be!
This is one of the fan-favorite baby shower themes for a few reasons. First, having a traditional shower makes finding things like favors and fun decorations easy to fit your baby shower theme. Second, you can find super cute renditions of all necessities at just about any party supply store! Finally, suppose you are throwing a surprise baby shower. In that case, this is one of the best baby shower ideas because you'll save time, which is hard to come by when you're planning a party!
Woodland Baby Shower

Another timeless but adorable baby shower themes that are especially great for any gender-neutral baby shower is a woodland-themed baby shower. This baby shower theme is especially fitting if the expecting parents are trying to hold a more environmentally friendly shower!
Eco-friendly baby shower ideas for decorating don't have to be boring! Check out this excellent plantable journal that would be perfect for your guests to sign and write a little note for your little princess or baby boy! Maybe you can make a pact to plant it with your sweet little lamb when they hit a certain age! For decorations, make sure to use biodegradable paper products!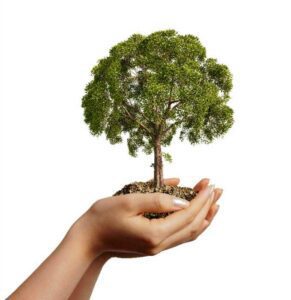 A quick search on Etsy will return a ton of fantastic eco-friendly baby shower theme ideas! So instead of handing out cheap favors at your baby shower that will eventually be tossed into a landfill, check out these fabulous seedling shower favors!
Botanical Baby Shower Theme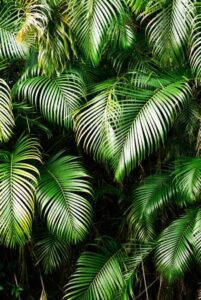 Another option for eco-friendly but adorable baby shower themes (and again, perfect for a gender-neutral baby shower) is a botanical baby shower theme! This baby shower theme is ideal for those parents to be with a green thumb!

This classic baby shower theme works perfectly with a wide range of color schemes and decorating ideas, so why not give it a try for 2022? But keep it eco-friendly!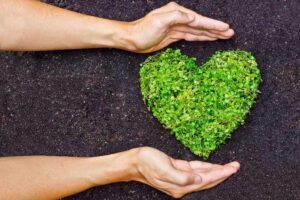 Make sure to stock up on paper plates made of recycled paper and that are completely biodegradable! If you have decided to do a gender reveal at the party, check out this fun seed paper confetti perfect for the theme and great for the environment! And while you're there, pick up these sweet plantable invitations to tell all of your friends and family about the upcoming arrival and shower of your baby girl or little guy!
Nautical Baby Shower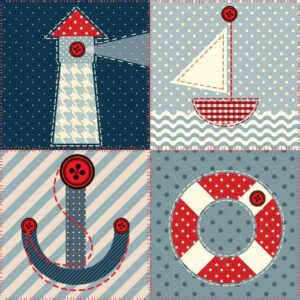 Set sail to celebrate your gender-neutral baby girl or baby boys arrival with a nautical-themed baby shower! This classic baby shower theme is perfect for those parents that are both into all things sea-related.

To give this baby shower theme a twist, consider hosting this baby shower with a cruise ship theme!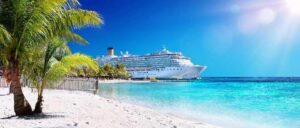 Let's face it, 2021 has been another year without too much fun. Vacations have been put on hold, and people are so cooped up that celebrating your little lamb could end up the event of the year for your friends and family!
Why not use your baby shower as a chance to get away?
For this theme, a blue, white, and gold color palette can make your decorations pop.
Get a backdrop that makes people feel like they're in the ocean and some porthole window stickers, and watch your baby shower guests let your baby shower theme help to let the stress slip away to celebrate your sweet little lamb!
Princess or Prince Baby Shower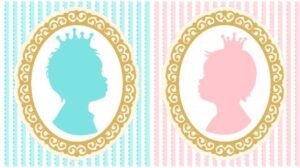 A princess or prince-themed baby shower is a great way to celebrate the arrival of your little lamb. This theme can be as subtle or as extravagant as you want it to be, so there's no wrong choice when choosing this theme!
But why not take it a step further with a fairytale-themed baby shower?
This is a great way to incorporate gender-neutral baby shower theme ideas into adorable baby shower themes that are often limited by being gender-specific. It's a fantastic theme when you're looking for twin baby shower ideas!
Start off by sending Once Upon a Time invites to friends and family, and get ready to be swept away by all your happy guests! If your party has little girls in attendance, make sure you don't forget the tiaras!
And if you have a ballerina, princess, or prince in training, make sure to have lots of tutus and fun party favors to go around! Small fairytale books are a great baby shower idea for party favors that can be fun for a long time after the baby shower party and spark an interest in reading!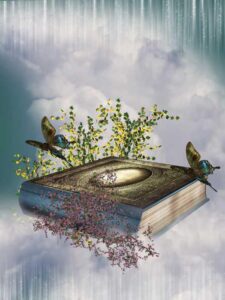 So many options exist when it comes down to gender-neutral baby shower themes. It's the perfect opportunity for friends and family from all walks of life to celebrate together!
Twinkle, Twinkle Little Star Baby Shower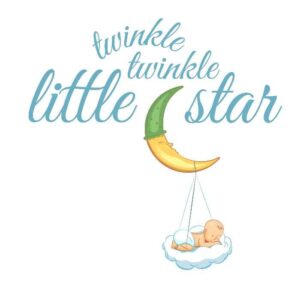 The Twinkle Twinkle Little Star baby shower theme is a timeless classic that has been around forever!
This year, give this baby shower idea a twist by adding constellations to the party decor and cake! Maybe put together a tray of caramel apples in the shape of Mom's favorite constellation!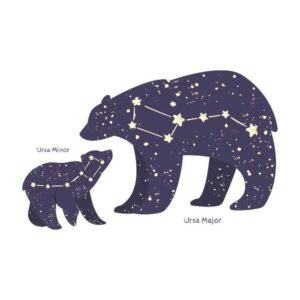 For shower decorations, all you will need are some fun constellation stickers or printouts placed on the ceiling, balloons in different shades of blue and white, white stars made out of paper or cotton balls affixed to string lights (or even just hanging from the ceiling) and maybe even some moon-shaped cookies with vanilla frosting sprinkled with sweet sugar sparkles! The possibilities are endless for what you can do as far as decorations go with this fun baby shower idea.
No Matter What Type of Baby Shower Ideas or Baby Shower Themes You Have In Mind, We Are Always Here to Help at Premier Events Center!
We are experienced in all things baby shower and host many baby showers yearly! So give us a call today, and we can start talking over your baby shower ideas!