Choosing the right wedding venue is essential to having a perfect day. Not only do you need to find a place that fits your personality and style, but you also need to make sure that the venue can accommodate all of your needs. From catering to space for guests, you'll want to ensure that everything is taken care of. And of course, one of the most important things to consider is the food. After all, what's a wedding without a great meal?
When It Comes to Choosing Between Wedding Venues That Include Food, There Are a Few Things to Keep In Mind
The first point to remember when looking at restaurant wedding venues is their event space and private dining room. If they don't have an event space that can accommodate your wedding, then it's likely that they won't be able to provide the level of service you're looking for. They also might not have a private dining room that you can use for your rehearsal dinner or post-wedding brunch.
If you want a more formal seated dinner, you'll need to ensure that the venue has the space and resources in its main dining room to make that happen. It's a good idea to prepare your guest list before you start looking at potential venues to ensure they'll have enough space.
Next, you'll want to make sure that a restaurant wedding venue has a good reputation for its dinner menu. Ask around to see what other couples say about the wedding food at different venues. You can also read online reviews to get an idea of what other people who have held wedding receptions at each restaurant wedding venue you are interested in think.
Another thing to consider is the type of food that you want to serve at your wedding. For example, suppose you are looking forward to a foodie wedding and have a specific vision in mind. In that case, you'll want to make sure that the venue can accommodate the type of custom menu you are searching for. For example, if you wish to have a sushi bar at your cocktail hour, you'll need to be sure the venue has a sushi chef on staff.
Finally, you'll also want to think about your budget. While you may be tempted to go for the most expensive venue possible, remember that the food is just one part of your wedding day. There are plenty of other things to consider, so set a budget and stick to it.
When it comes to your big day, you want everything to be perfect, including the food. Here are some of Michigan's top wedding venues that will provide you with a beautiful setting for your nuptials and delicious food that will tantalize your taste buds.
Restaurant Wedding Venues with Large Event Spaces
If you are planning a large wedding with many guests and looking for spaces with private dining rooms big enough to accommodate over 100 guests for a seated dinner, the following restaurants are worth considering: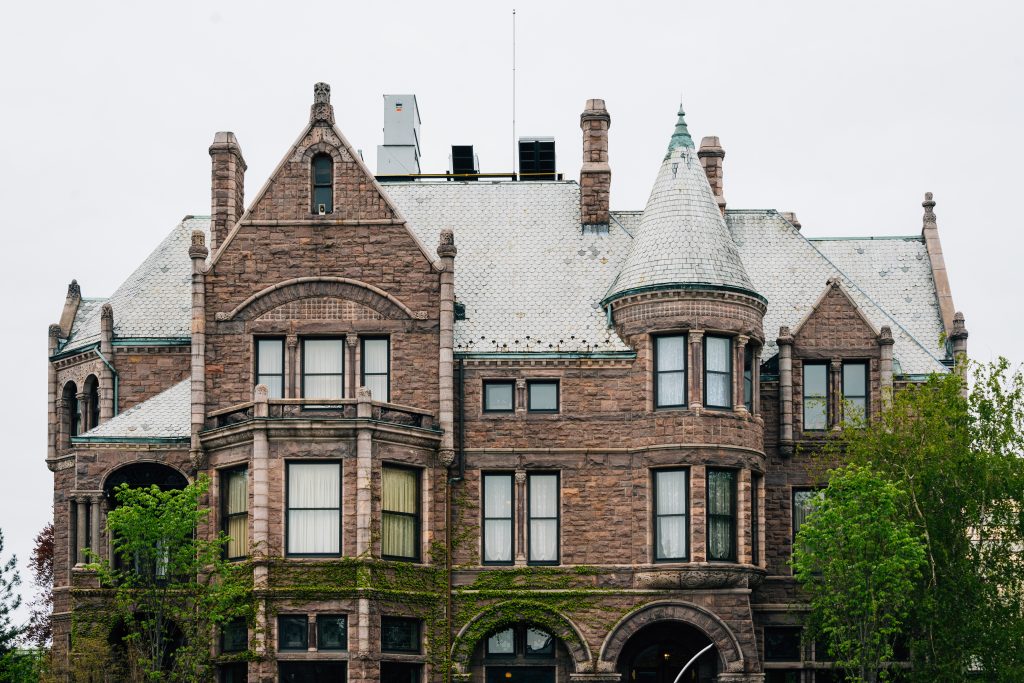 The Whitney – Detroit
There are many restaurant wedding venues to choose from for a city wedding in downtown Detroit, Michigan, making it difficult to choose one for your reception or bridal shower. However, among all the historic sites in Detroit, The Whitney stands above the others. In addition, the Whitney can accommodate up to 400 guests!
This historical location was erected in 1894 and still has many of the beautiful elements one would anticipate in a posh historical structure constructed by Detroit's wealthiest man in long-ago times.
The Whitney can host various events and has spaces for large wedding dinner parties and intimate weddings. You can select the perfect setting for any season with both outdoor and indoor spaces.
The Whitney provides various dinner packages for events reserving private rooms for 25 or more guests, and has numerous options for customized menus.
Atwater Brewery
With three locations offering spaces for private events in Detroit, Grand Rapids, and Grosse Pointe Park, Michigan, Atwater Brewery is an excellent choice for small and large groups.
Atwater's Detroit and Grosse Pointe Park locations offer the most significant space, accommodating up to 200 people. The Grosse Pointe Park location boasts the most extensive menu with great food and a vast selection of craft beer and custom cocktails for guests to enjoy during a cocktail reception.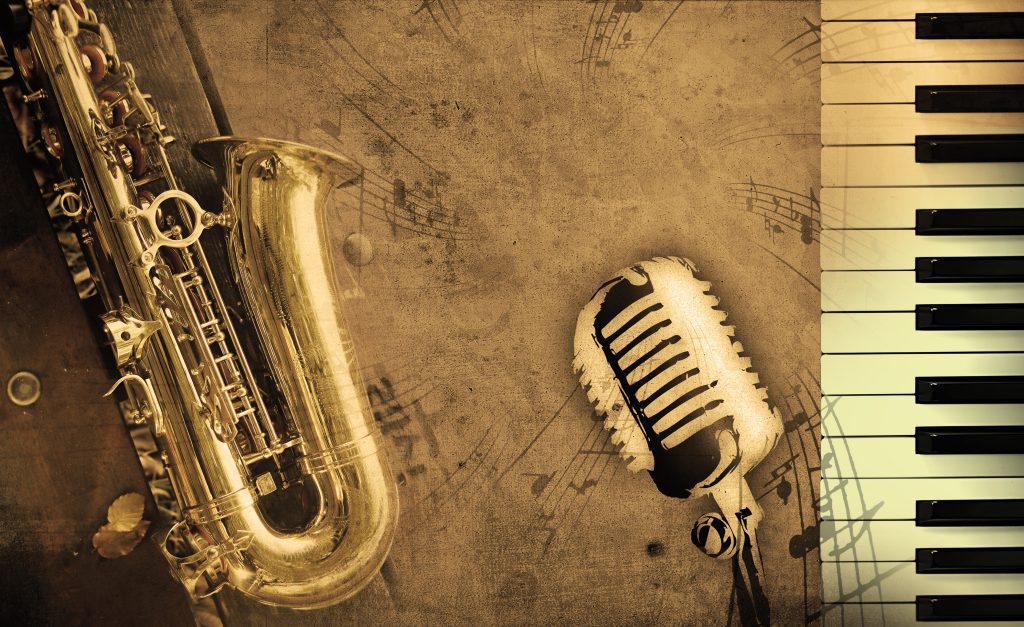 Cliff Bell's
After owning speakeasy after speakeasy for 14 years of prohibition and many other popular restaurants and clubs, Cliff Bell launched this swanky establishment in 1935, running it until his retirement in 1958. With its state-of-the-art refrigeration and air conditioning, this club quickly became one of the Motor City's most popular hotspots.
It's easy to see why this jazz club would appeal to couples with a wild side! This restaurant pairs fantastic food with its zebra print carpeting and disco ball brilliantly to make it the perfect venue for those looking for a truly unique and one-of-a-kind wedding experience.
Perfect for an intimate wedding or a large event, Cliff Bells can accommodate groups of up to 150 for a seated meal or 300 for a strolling dinner.
Sylvan Table
Sylvan Table, located in Sylvan Lake, Michigan, isn't exactly in Detroit. Still, we have to add a few out-of-town restaurant wedding venues to this list for those looking for a foodie wedding venue in a more rural setting!
This venue is perfect for foodie couples looking for a farm-to-table experience. The restaurant calls five acres of its surrounding land home, three dedicated to farming seasonal ingredients incorporated into their menu that utilize an underground spring as a water source! Sylvan Table grows over 100 varieties of organic produce for a proper farm-to-table foodie wedding.
A 300-year-old barn with a first and second-floor dining level, high ceilings, large windows to let in natural light, and enough room for a party of around 150 people, this restaurant is the perfect mix of charming and rustic with all the top-notch modern amenities and stunning views you could want for a restaurant wedding venue.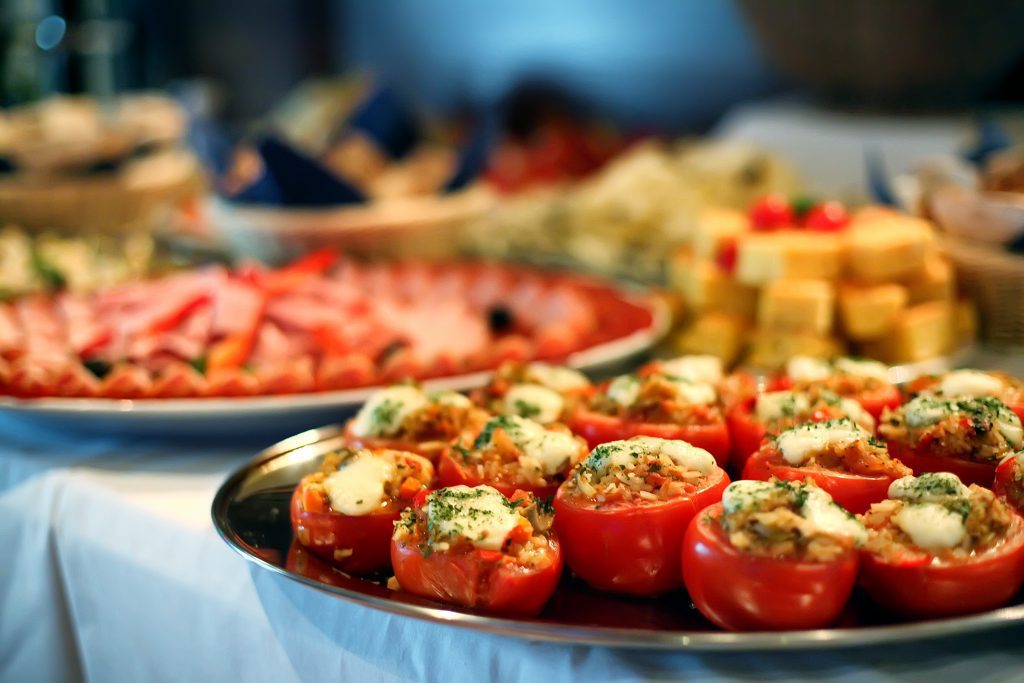 Premier Events Center
Premier Events Center, located in Warren, Michigan, is a top-notch banquet hall perfect for couples looking for an elegant and affordable restaurant wedding venue in the Detroit area.
This banquet hall has everything you need to host a fantastic wedding all under one roof, from the ability to accommodate up to 450 guests (with the use of both ballrooms) for a sit-down meal to complete in-house catering services and an on-site wedding coordinator to help make sure your day goes off without a hitch so you can spend the night on the dance floor enjoying your day! In addition, both event spaces at this restaurant venue have access to their own private entry and private restrooms for guests.
As one of the most accommodating restaurant wedding venues in the area, menu options, including craft cocktails, are available in packages. You can also sit down with a wedding planner and plan your menu from scratch to ensure it's exactly what you want on your big day.
Restaurant Venues for Small Weddings
Suppose you are more interested in intimate group weddings with a smaller guest list. In that case, the following restaurants below specialize in more private gatherings with under 100 guests: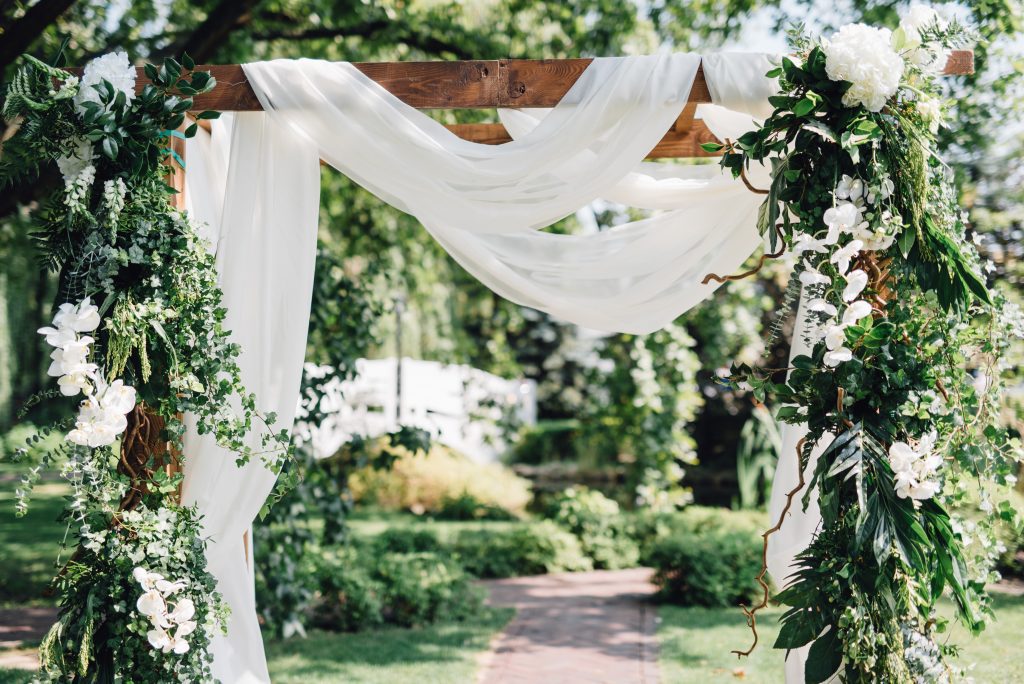 La Dolce Vita
With a romantic indoor space showcasing exposed brick walls, an outdoor patio perfect for warmer weather, and an Italian-inspired menu, La Dolce Vita is an excellent choice for couples looking for an intimate setting that still feels upscale and elegant for a wedding reception. This restaurant has three separate rooms with capacities to sit from ten to 70 guests and a patio with seating for weddings with up to 75 guests.
There are various menu options and different packages to choose from for different budgets. Also, don't forget to check out their patio, rated "The Best Patio in Wayne County" by Metro Times. It features gorgeous seasonal live plants that make a fantastic backdrop for the wedding party and guests' wedding photos!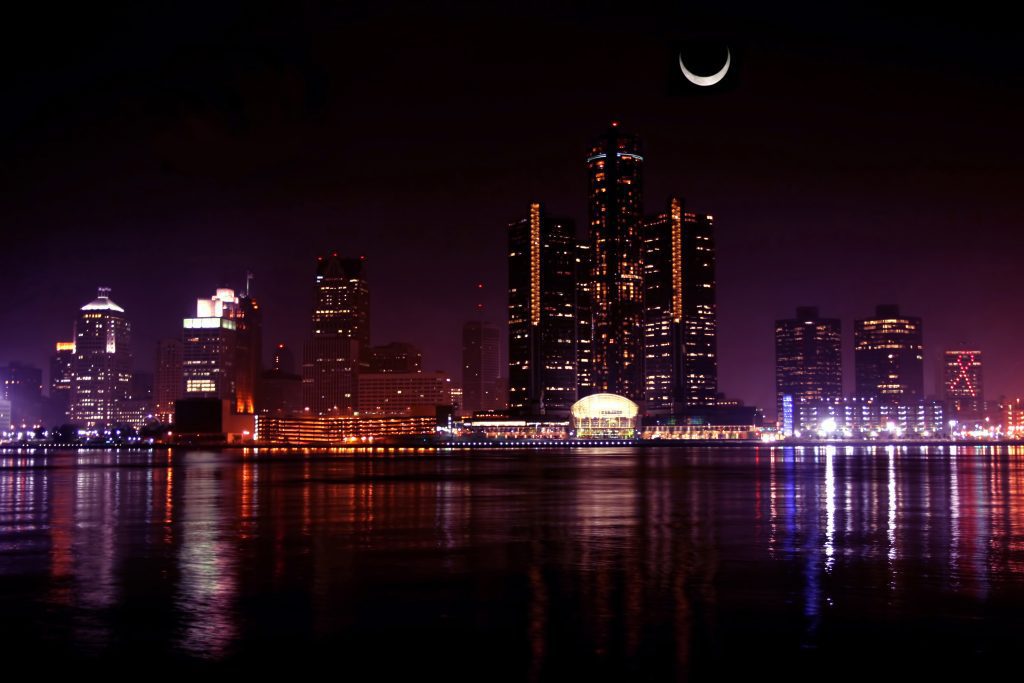 Bea's Detroit
After two years of work, including a complete teardown and rebuilding of the building, Bea's Detroit finally opened its doors in June of 2020, only to have to turn around and close them due to Covid19. With a brand new space that proved to be a labor of love, the owners knew they had to do something to ensure their dreams didn't fly out the window. That's when they got the idea to use their space for micro weddings!
Bea's is aimed at weddings with up to 50 people on their second-floor rooftop event space that boasts an incredible view of the Detroit skyline. The space can accommodate 100 people with a standing reception and a few other accommodations.
Small local shops, spaces for events like a pop-up art gallery that could be the perfect backdrop for your big day, and a cafe with create-your-own drinks are all some of the sights to see at this venue with an in-house planner that claims to make getting married so easy that all you have to do is show up!

Pop's for Parties by Pop's for Italian
Ferndale is home to Pop's for Parties, a spin-off of Pop's for Italian. They can host sit-down meals for up to 64 people or reception-style get-togethers for around 100 people. If your party is bigger, they can accommodate by opening garage doors to combine spaces!
Specializing in pizza, but with everything on the menu, from mussels and rack of lamb to handmade pasta choices and Italian classics, this restaurant venue is a favorite for foodies getting hitched in the area. They also have a brunch menu!
The Monarch Club
The rooftop lounge at The Monarch Club in downtown Detroit, MI, is the perfect restaurant for weddings expecting up to 50 guests. With outdoor terraces that have incredible views of the Detroit skyline and indoor spaces with a more intimate feel, this restaurant venue is perfect for those who want to enjoy the best on their big day!
A package for weddings booked at The Monarch Club includes four hours of event time in one of their event spaces. Spaces accommodate 18-50 guests and may consist of both indoor and outdoor spaces.
Best of all, an in-house planner is available to help with all the details and day-of coordination so you can relax and enjoy your wedding day!
Choose Premier Events Center for All of Your Wedding Needs
So there you have it! A few great restaurant options for small weddings in the Detroit area. Be sure to research and book a venue that fits your budget and your vision for the perfect wedding day!
If you're looking for a unique, intimate wedding venue, one of the restaurants listed above may be perfect.
To take advantage of Premier Events Center's many years of experience ensuring perfect weddings, look no further!
We provide everything from catering to event planning to ensure your day goes off without a hitch! We also have private spaces to choose from that accommodate small and large gatherings.
For more information or to schedule a tour, contact us today!