Is your big day approaching quickly while you're still looking for elegant wedding venues in Michigan to hold the perfect ceremony and reception for you and your guests?
Choosing an elegant venue for your Michigan wedding is a big decision. You want to make sure that it has the right atmosphere, features, and amenities for your needs and can accommodate everyone in your party and all of your guests.
Look no further than Premier Events Center in Clinton Township, Michigan. Our beautiful wedding venue can accommodate parties of all sizes, and our experienced event planners will help you plan every detail of your big day.
Premier Events Center in Clinton Township has all of this and more! With various packages available to suit any couple's budget, you'll be able to enjoy the perfect wedding day with friends and family at our beautiful venue.
Contact us today to schedule a tour of our venue, or call us anytime if you have any questions about what we offer!
Choosing an Elegant Venue for Your Michigan Wedding
Choosing a Michigan wedding venue should be an exciting time for you! You want to make sure that any wedding venues you look at have everything you need to have a great day.
The first step towards finding the perfect wedding venue is choosing the correct size. Get a general idea of the size of your guest list before you start looking for Michigan venues.
You'll need to decide if you want an indoor ceremony outdoor ceremony or if a venue with indoor and outdoor options is ideal for your event. Do you want the space to have a garden? Is it a country club in your visions of your dream wedding, or are you looking for something more rustic or historic? Are you daydreaming about a space with amazing views of Detroit located near your favorite Michigan bar or club so that you can keep the festivities going after services? Or are you planning something small in a local spot near you?
Once you've got a good idea of what your ideal venue is like, it's time to start looking for elegant Michigan wedding venues.
The best thing you could do to help narrow down your search is come up with a list of questions to answer about your wedding day.

How Many People Will Be In Attendance?
Knowing how many guests you're expecting can help narrow down the list of possible venues. You'll want to look at elegant venues that can accommodate your guest list – if you're expecting a large wedding with hundreds of people, it probably wouldn't be recommendable to hold the ceremony and reception in a small banquet hall.
What Is Your Price Range?
The first thing you should do when planning your wedding is decide on your budget. Find a wedding budget calculator, and sit down with your partner to budget everything out. Some elegant wedding venues offer packages with specific price points in mind, so you can find one that suits your spending range.
Though many Michigan wedding venues offer a starting price, you might find a few offering a la carte services and amenities, which could help tailor the package to your budget. For example, suppose you don't want catering options included in the package but would still like a cake for cutting at the reception. In that case, some wedding venues might be willing to offer this for an additional price.
Read through the list of packages offered by wedding venues in Michigan before contacting them to tour their location and speak with a wedding planner about your options.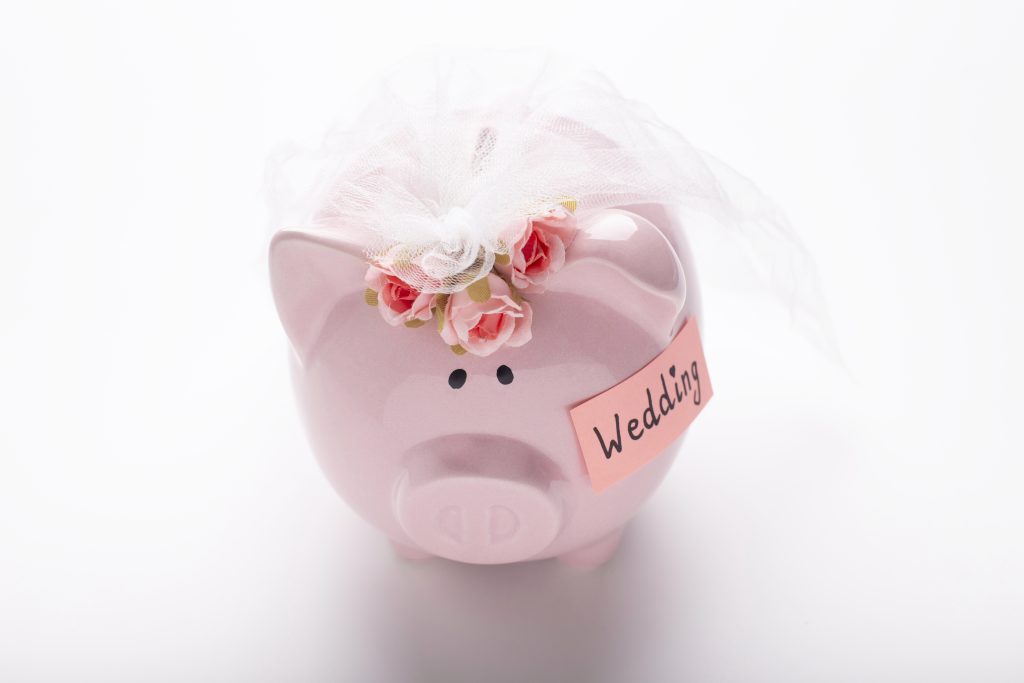 Do You Want to Have Your Ceremony and Your Reception All in One Place?
If you plan to have your ceremony and reception in one place, make sure that any venues you tour can accommodate the entire party all at once.
For example, if you have an extensive guest list but want everyone to celebrate under one roof, an event center larger than the average event space is what you need. However, if you plan a romantic, inclusive wedding with only 50 guests, a more comprehensive range of locations is available.
Ensure you include all of your must-have items when touring potential venues.
Do You Need an Outdoor or Indoor Wedding Venue?
An outdoor wedding may require a larger venue, as outdoor weddings attract more people than indoor ones. Also, decide if you'd like an indoor or outdoor ceremony. Finally, if potential weather concerns you, make sure that any elegant venues you tour have a rescheduling policy for inclement weather.
This article on MarthaStewart.com quotes:
"Most of your vendors will work with you to reschedule your day, but having the details in writing is important."

Are You Looking for a Michigan Wedding Venue With a Garden Event Space for Photos?
A rehearsal dinner and post-ceremony cocktail hour can help make your wedding day pictures even more special. If you want to spend time getting professional photos with all of your family and friends before the reception, look for elegant venues that have gardens or courtyards!
With a wedding venue with a garden on the property, you will cherish your wedding photos for a lifetime. Make sure the venue you select can give your photos a luxurious appearance and feel!
Don't forget to view the gardens when you are touring the property!
Do You Want Luxury Michigan Wedding Venues?
Suppose you're looking for wedding venues in Michigan with specific luxury features such as stained glass windows, high ceilings, or a wedding venue at a historic landmark with gorgeous views of the Detroit skyline. In that case, you will need to search for those things specifically. Private dining rooms, ballrooms with chandeliers and lavish flower arrangements, or unique locations for your ceremony could all be things that set a Michigan wedding apart from the rest.
It's best to narrow down the kind of venue you're looking for before doing even more research. If you know what features are most important to you, it will be easy to find wedding venues in Michigan that match your needs.
Keep your budget in mind when deciding on a luxury venue. 
Are You Looking for a Boutique Wedding Venue?
Some wedding venues are a bit more unique. From breweries to barns, this sort of event space is usually referred to as boutique, as they often have a rustic or vintage feel, but some can even have more formal touches.
Either way, it's best to consider if this is the kind of Michigan wedding you want before narrowing down your venue search.

Do You Want the Wedding Venue to Have in House Catering?
Not all wedding venues in Michigan have their own kitchen and staff, but many do. Whether you want the venue's caterers to provide a specific style or type of cuisine or you want options for outside catering, it might be best to find out what's included before contacting venues for tours and pricing.
Is Handicap Accessible Parking Necessary?
This is an important question to ask if you have any family or friends that may need assistance. First, make sure the venue you choose can accommodate your guests.
Suppose handicap parking is necessary for the venue you choose to tie the knot in. In that case, you may need to look at how accessible the venue itself is.
If you or anyone in your party has mobility issues, make sure to choose a venue where all guests can move around easily.
Do You Need a DJ?
Choosing an elegant wedding venue that comes complete with the necessary amenities may be your best option. For example, if you want speakers, lighting, or other features for your big day, you'll want to look for a venue that has it all or can help you get the things you need.
Some Michigan venues may have everything on hand already for you, and your guests can dance the night away; others will be able to accommodate your needs by offering to help you get what you need.
Do You Need A Place For Your Bridal Party To Get Ready?
Having separate bridal party preparation areas for hair and makeup is a must in today's weddings. You may want to select a wedding venue that can give your bridal party space for this important day. If you have a large bridal party, make sure the wedding venue has enough rooms or space available for everyone to get ready for the big event.
Most Michigan venues will have all of the information you need on their websites and social media. However, if you can't find what you are looking for, make sure to call the venue and ask any questions you were unable to find the answer to before you make an appointment to view the venue!

What Wedding Venues Offer the Features You Need?
Once you've narrowed down your list of guest numbers and outdoor vs. indoor preferences, it should be much easier to find venues that fit other criteria on your needs list. For example, is there a specific style of cuisine you're looking for? Do you need a DJ and dance floor for your reception, or would live music be better suited to the ambiance you want? Browse elegant venues in Michigan to find ones that offer all of the features and amenities you're looking for.
What Wedding Venues Offer Specific Packages That Suit Your Needs?
Once you've gone through a list of venues, if you're still having difficulty choosing the right one, it might be time to get in touch with different wedding venues. After all, many beautiful, elegant venues in Michigan offer packages that could match your needs perfectly!

The Benefits of Choosing Premier Events Center
Are you looking for gorgeous Michigan wedding venues that have a banquet hall with a classy ambiance to suit your ceremony and wedding reception needs? Premier Events Center has everything couples need to ensure their wedding space is perfect and guests are happy! We can help you create the perfect wedding day with various packages available.
Premier Events Center has you covered if you're having trouble with your wedding planning. With our on-site wedding planners, you won't have to stress about timelines or RSVPs.
We also have in-house catering at our event center to accommodate any guest. With our extensive menu options, you'll have plenty of choices to please everyone at your wedding. In addition, our menu includes pricing options to fit any budget. Our wedding planners are always happy to help you go through the prospects for a perfect meal for your guests, with pricing that won't break the bank.
We are centrally located in Clinton Township, Michigan, and offer your choice of indoor and outdoor spaces. Our two banquet rooms are complemented by the garden and patio/deck area, and they're perfect for photo opportunities for wedding couples and their guests. We offer different pricing options for the space and amenities you choose for your wedding.

Our Beautiful Banquet Hall Can Accommodate Weddings of All Sizes
Premier Events Center in Clinton Township, Michigan, has two gorgeous ballrooms that can be dressed up with any décor you want to set the tone for the romantic wedding of your dreams!
Valentina Ballroom
Our Valentina Ballroom can comfortably seat up to 340 guests. With vintage mahogany wood, a private entrance, private bathrooms, and a private bar, this space will be able to accommodate the needs of your event.
The Valentina can be set up to suit any style, and our wedding planners are happy to help you get the ambiance you want for your special day!
Bella Amore Ballroom
The Bella Amore Ballroom event space will seat 110 guests. This room has a modern boutique interior. Like the Valentina, the Bella Amore space also has a private entrance, private bathrooms, and a private bar.
If your guests need more room than either of our beautiful ballrooms offer, couples can reserve both rooms at our location. With both rooms, couples are guaranteed an elegant wedding space that has the ability to be transformed into your dream setting for your big day!
Our Experienced Event Planners Will Help You Plan Every Detail of Your Big Day
Whether you need a day-of wedding planner or a full-blown wedding coordinator, Premier Events Center has staff on hand to ensure every detail of your special occasion is handled. We have worked with countless brides and grooms to help them achieve the look they want for their wedding day.
Suppose it's balloons and personalized confetti with the couple's last name that you're looking for. In that case, our planners will be happy to help you get the details just right and find what you need. If you want street tacos as a late-night snack at the wedding venue, no problem! Our team will be happy to help you find what you're looking for.

If You're Looking for a Michigan Wedding Venue That Can Accommodate Your Needs, Premier Event Center Is the Perfect Place for You! 
If you're looking for a beautiful and elegant banquet hall to have your wedding, Premier Events Center is the perfect venue.
Our ballrooms are decorated in a vintage or modern style, whichever suits your taste, and we offer experienced event planners who will help make sure every detail of your day goes smoothly. We also have catering available on-site, so you can choose from our extensive menu options that will please everyone at your wedding. Plus, our location in Clinton Township, Michigan, is central and convenient for guests traveling from all over!
We know that you have many choices for wedding venues, and we are honored that you're considering us!
Contact us today at (586) 791-7760!