Traditional showers are often unnecessary when a family has a second child, as the new parents will already have all of the baby essentials for their second baby. However, it's still fun to gather with your closest friends and family before the new child arrives.
Baby sprinkles are a great way to show your support for the new arrival without going overboard. Plus, they're usually a lot less work for the hosts!
Next time you are invited to a baby sprinkle, don't be confused – celebrate!
This article should provide you with a few ideas to do just that!
What Is a Baby Sprinkle and Why Have One
A baby sprinkle is similar to a baby shower but typically features fewer and less elaborate gifts. The perfect baby sprinkle gift tends to be along the lines of diapers, wipes, and a few outfits instead of more typical baby shower items like car seats or a high chair.
Elaborate baby sprinkle decorations and baby sprinkle invitations are traded for a more low-key option. The guest list for a baby sprinkle shower will often consist of close family and a close friend or two celebrating your bundle of joy.
If you're planning a baby sprinkle and don't know where to start, here are a few of our favorite baby sprinkle ideas.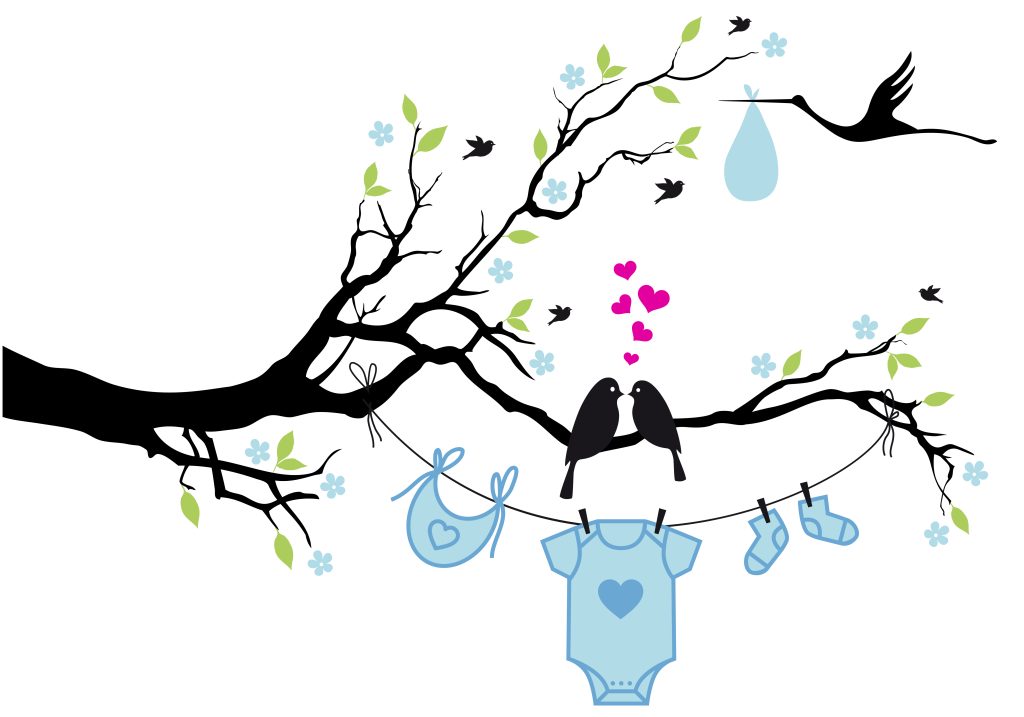 Planning a Baby Sprinkle
If you're planning a baby sprinkle, keep a few things in mind.
Firstly, if you're the type of person that loves any excuse for a party, there is no reason you can't go all out for your baby sprinkle shower! However, if you're looking to save some time and energy, a more low-key affair is perfectly acceptable.
Guests
A guest list for a baby sprinkle is typically smaller than one for a baby shower. You'll want to invite your closest family and best friend, and anyone who might have helped support you during your pregnancy journey. Since it's not as formal an event as a shower, you can get away with inviting fewer people. Just make sure that everyone who comes is someone who cares about the parents and their new arrival.
Gifts
As for baby sprinkle gifts, guests will often bring baby gear like diapers, wipes, or small outfits instead of the more traditional (and expensive) items. All the essentials should be on a baby registry that is easy to find. Include the registry website in your baby sprinkle invitations so that your guests will have gift ideas catered to you!
Decorations
Since a second baby shower is usually a more low-key affair than a traditional shower, you don't need to go all out with elaborate decorations for your baby sprinkle theme. Instead, a few simple streamers and some balloons should do the trick for baby sprinkle decorations. However, the possibilities are endless if you want to pump up your baby sprinkle theme and decorations to be more like a traditional shower for the baby!
Food
As for food, finger foods are always a good idea. And since a baby sprinkle doesn't need to be a full-fledged baby shower, you don't need to have an extravagant cake. Cupcakes, cookies, or other small sweet treats would be fine. Most baby sprinkles are a shorter affair than a baby shower for first-time parents. Two hours is an acceptable time frame, so a full meal isn't necessary for a baby sprinkle.
The bottom line is that if you want to host a baby sprinkle, it's a great way to show your support for a growing family and their new baby without the need to go overboard.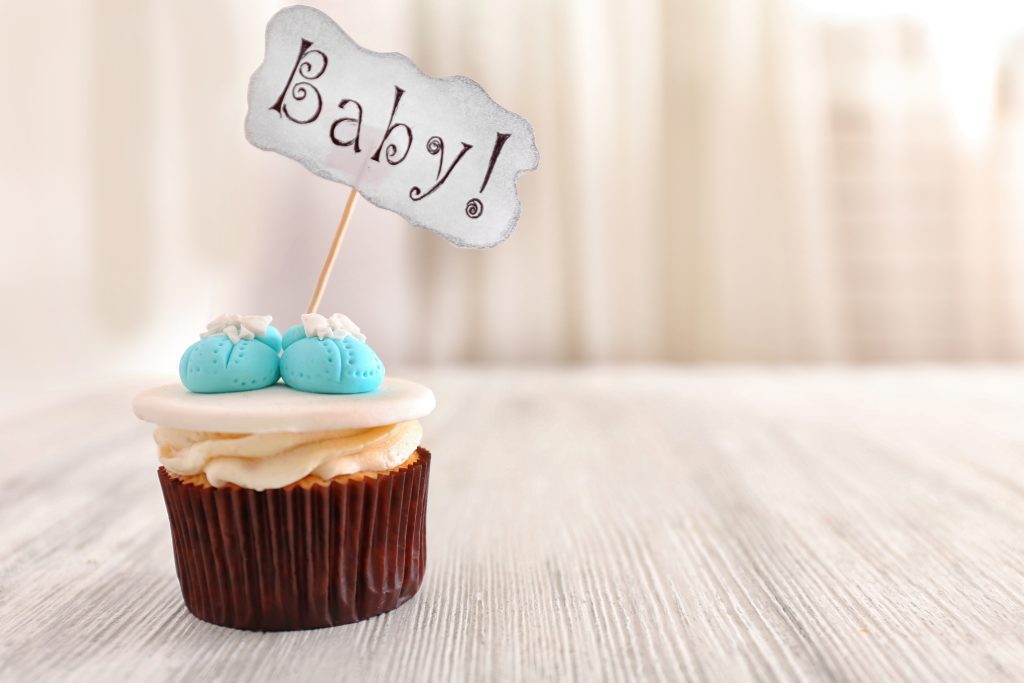 What to Do at a Baby Sprinkle
If you're unsure what a baby sprinkle event entails, don't worry – it's usually a pretty relaxed event compared to a standard baby shower. The key factors are that people show up and celebrate the baby-to-be and that the mom-to-be gets to share a day with her closest friends and family before the new baby arrives!
Of course, if you want to bring a baby sprinkle gift, that's always appreciated. You will spend a lot of your time at a baby sprinkle watching the parents open gifts. It's better to keep baby gear purchased for a baby sprinkle limited to baby necessities. Baby products like lotions, shampoos, and other baby items for bathtime are a great choice, along with baby clothes and diapers.
Planning a traditional shower for the parents-to-be of a first child usually includes coming up with a fun theme and planning all sorts of baby shower games to go with the theme. However, a baby sprinkle is a little different. Instead of playing (or planning) baby sprinkle games like a diaper toss or baby relay, the focus is often on enjoying each other's company and celebrating the new arrival!
The Benefits of Having a Baby Sprinkle
For those who are looking to have a low-maintenance celebration for the new bundle of joy, or for those who have already had a shower for their first baby (even if this is your fourth child!), a baby sprinkle can be the perfect way to show support for the family without going overboard.
Another great thing about baby sprinkles is that they can often be thrown together last minute. So if you find out about a baby sprinkle with only a few days' notice, don't worry – it's not expected that you bring an extravagant gift. Instead, a simple card and a small token of your congratulations are all that's needed in most cases!
Plus, since most of the people attending will already know each other, there's no need for awkward introductions or getting-to-know-you games. Instead, you can all jump right into celebrating the new baby!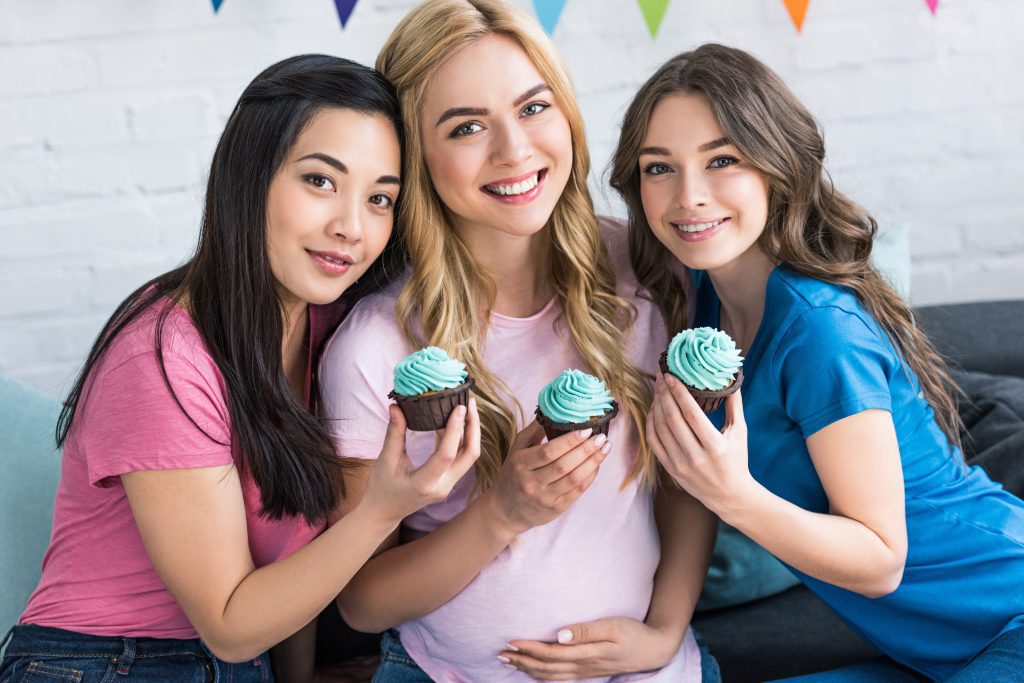 Where To Hold a Baby Sprinkle
A baby sprinkle can be held almost anywhere – at a park, in someone's backyard, or even at a restaurant or banquet hall room. If you have a large, close-knit family, a banquet hall is a great place to hold a baby sprinkle! Many people choose to have their baby sprinkle events at their homes since they're already familiar with the space, making for easy cleanup afterward.
Who Should Be Invited to a Baby Sprinkle?
As with any baby shower or party, the guest list is entirely up to the parents-to-be. However, since a baby sprinkle is usually a smaller and less extravagant affair than regular showers, the guest list is often limited to close friends and family members.
If you're not sure whether or not you should invite someone to a baby sprinkle that you're throwing for a friend or family member, it never hurts to ask! The parents-to-be will be able to give you a better idea of whom they would like to invite and whom they would feel comfortable having at the event.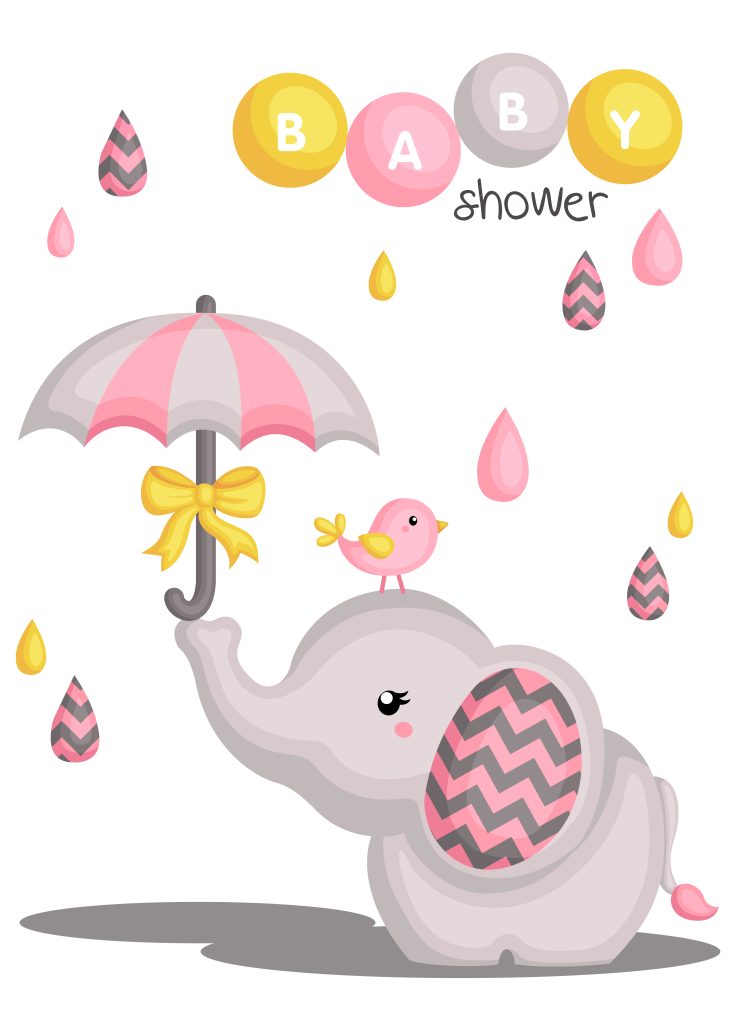 Invitations for a Baby Sprinkle
If you're throwing a baby sprinkle, the first thing you'll need to do is send out invitations. Baby sprinkle invitations can be as simple or as elaborate as you like.
If you're short on time, there are plenty of great online sources for printable baby sprinkle invitations. You may even want to send out virtual invites from your mobile device! Or, if you're feeling crafty, you can always make your own!
Just be sure to include all the essential details, such as the date, time, and location of the event and any special instructions (such as what to bring, the registry information, or whether or not it's a potluck).
When Is the Best Time to Have a Baby Sprinkle?
The best time to have a baby sprinkle is usually four to six weeks before the baby's due date. This allows enough time for the parents-to-be to get everything they need for the new baby without feeling too overwhelmed.
The most important thing is to make sure that the parents-to-be are comfortable and not too stressed out before the big day!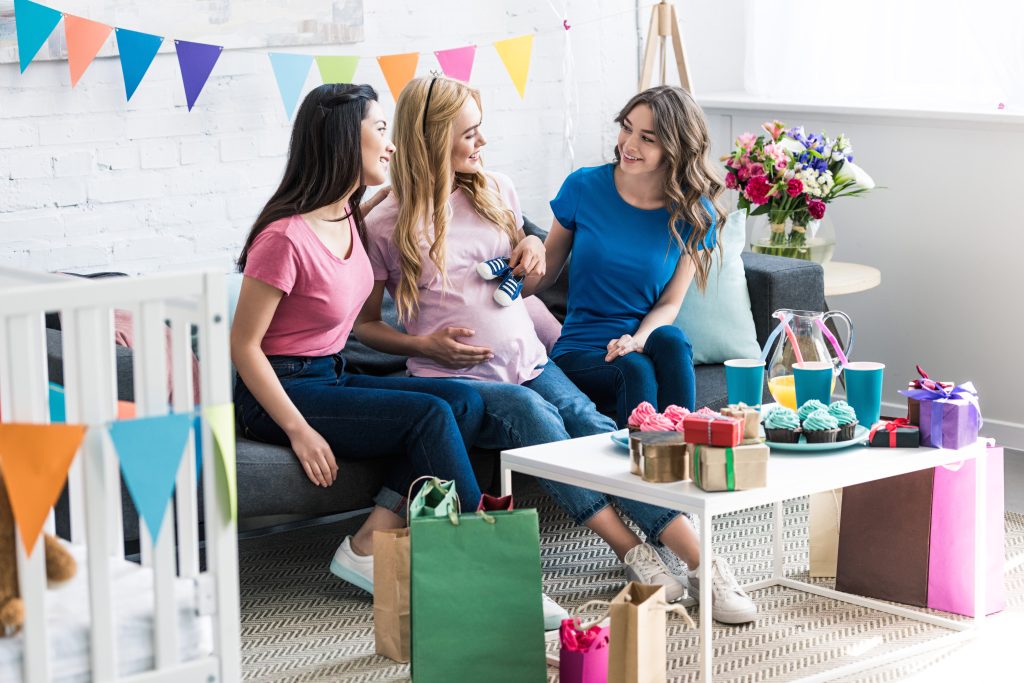 What to Bring to a Baby Sprinkle
If you're planning on attending a baby sprinkle, you should keep a few things in mind. First, it's always nice to bring a card or small gift for the parents-to-be. Baby clothes, diapers, and other necessities are always appreciated. Large gifts are not necessary as parents are able to use "hand me downs" from an older sibling.
Second, since a baby sprinkle is usually a more relaxed event than a traditional baby shower for a first child, there's no need to bring anything too fancy. A simple dish or snack to share with the other guests is usually all that's needed if it's mentioned on the invitation.
Finally, don't forget to bring your camera! A baby sprinkle is a great opportunity to take fun and memorable photos of the parents-to-be and their close friends and family.
How Much Does a Baby Sprinkle Cost?
The cost of a baby sprinkle will vary depending on how many people attend and what kind of food and drinks are being served. However, since baby sprinkles are usually smaller and less extravagant than traditional baby showers, they often cost less.
If you're on a budget, there are plenty of ways to throw a baby sprinkle without breaking the bank. One way to save money is to ask guests to bring a dish or snack to share instead of providing all the food yourself.
Another way to save money is to keep the decorations simple. A few balloons and streamers can go a long way!
And finally, don't forget that the most important thing is having fun and showing your support for the parents-to-be – not spending a lot of money.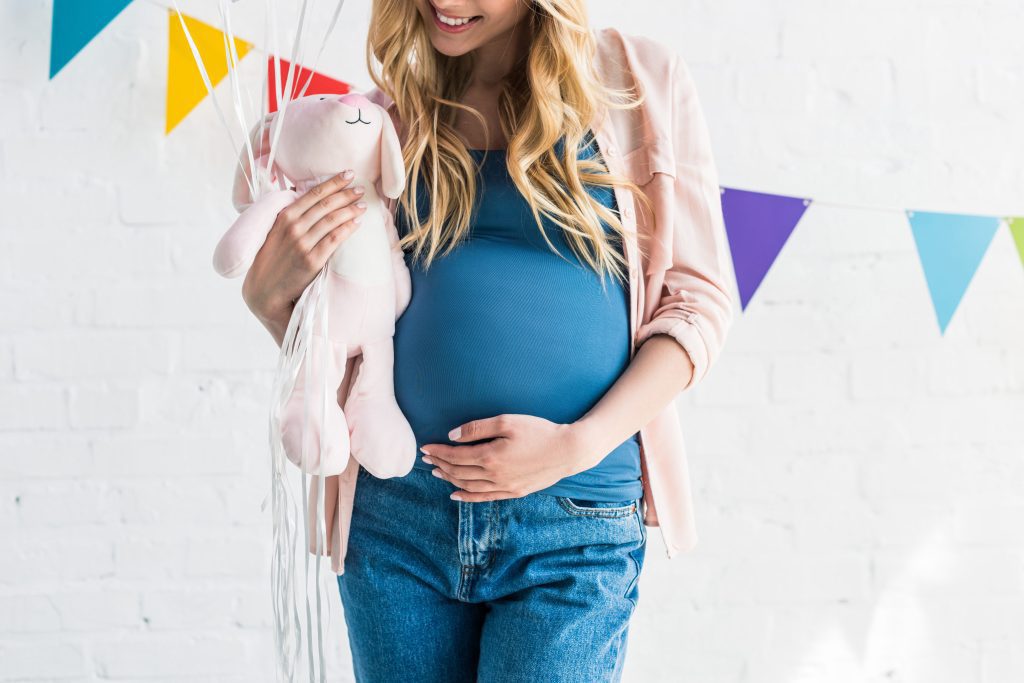 Baby Sprinkles: The New Way to Celebrate Your New Arrival!
A baby sprinkle is a great way to celebrate the arrival of a new baby without all the fuss of a traditional baby shower. They're smaller and less extravagant than traditional baby showers. They're a great way to show your support for the parents-to-be without breaking the bank. If you're looking for a low-stress event that's still fun and festive, a baby sprinkle might be just what you're looking for!
Choose Premier Events Center for Your Next Event
If you're looking for a beautiful venue for your next event, look no further than Premier Events Center in Clinton Township, Michigan.
We offer a variety of spaces to suit any occasion, from weddings and birthday parties and corporate events. We even have the perfect space for a baby sprinkle/shower!
Our experienced event coordinators will work with you to ensure that your event is perfect, from start to finish. Contact us today to learn more about our event spaces and book your next event!